The official high at the Huntsville International Airport was just 28°. It's mid- January and the average high is 51°.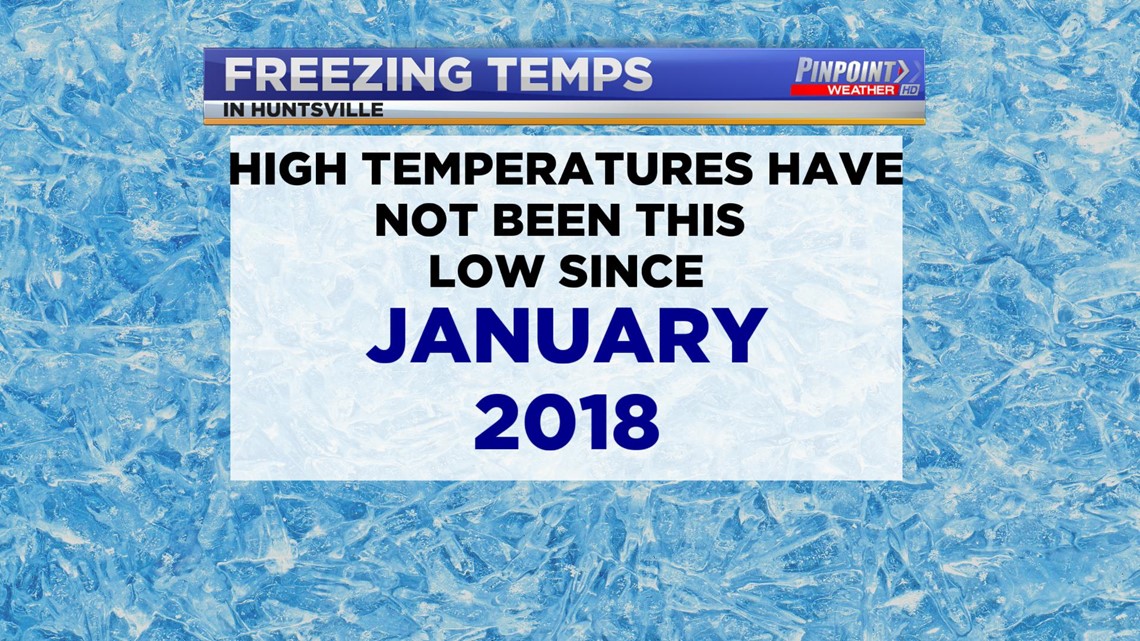 It should come as no surprise that high temperatures this low are an uncommon thing across the Tennessee Valley. The last time we saw high temperatures this low was January 2018.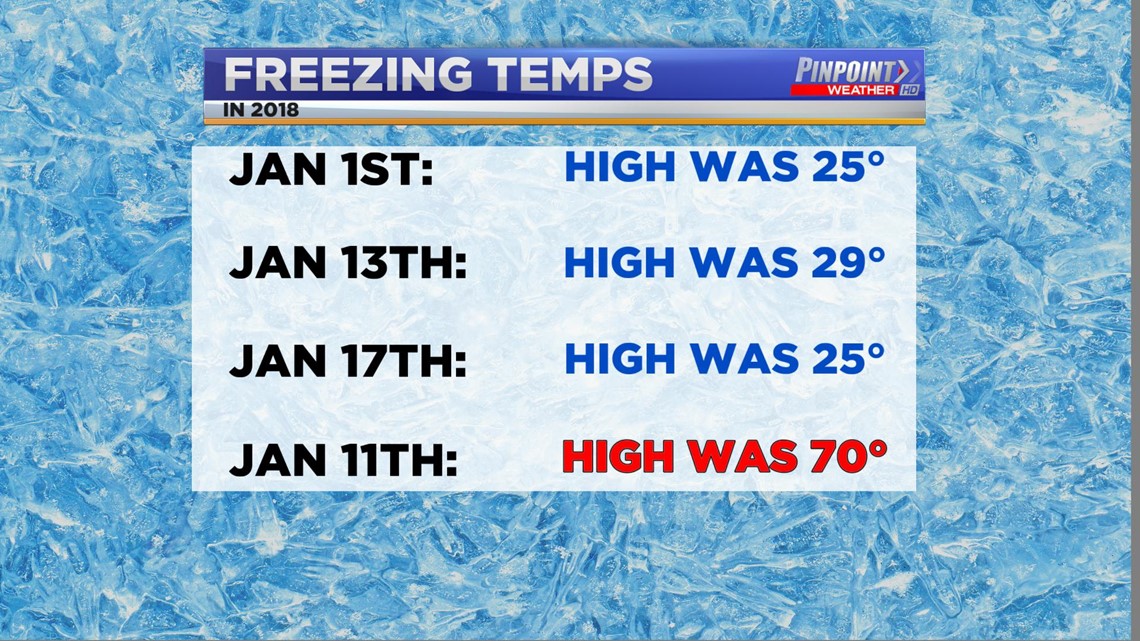 It happened three times that month. In true weather fashion, in the middle of all that cold was a record-breaking 70° day.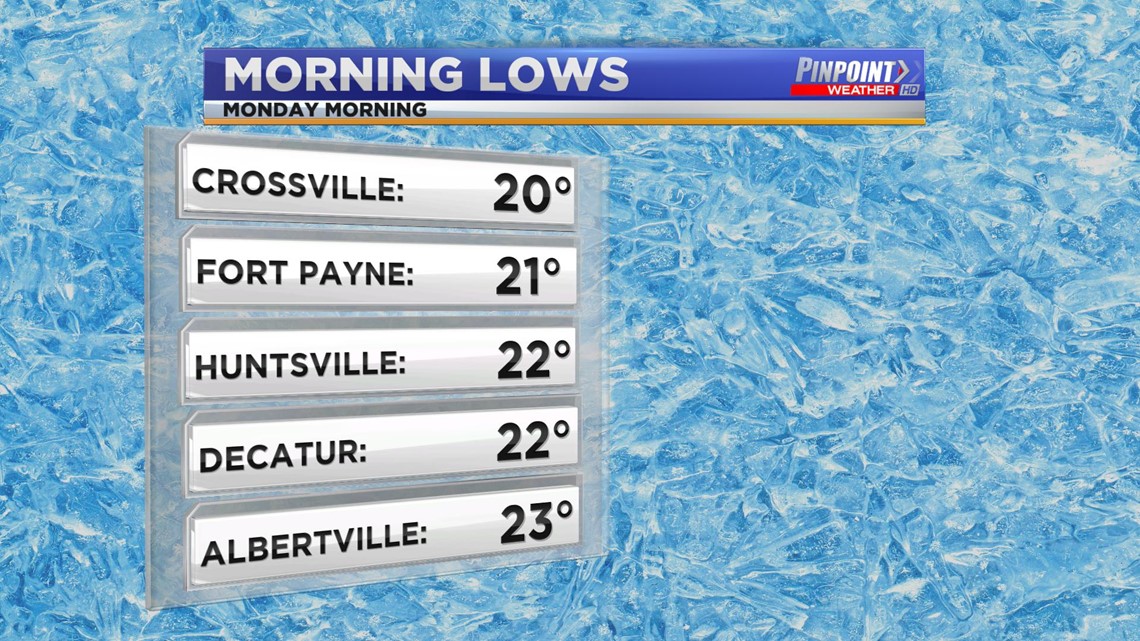 Lows this morning were also a nice shock to the system. Everyone started below freezing and most of us started in the low 20s.
The cherry on top of all the cold was the bit of snow that many across the Tennessee Valley saw this morning. The most impressive snow shower comes from the Moulton area in this video captured by Cheneal Wimberley.
The Forecast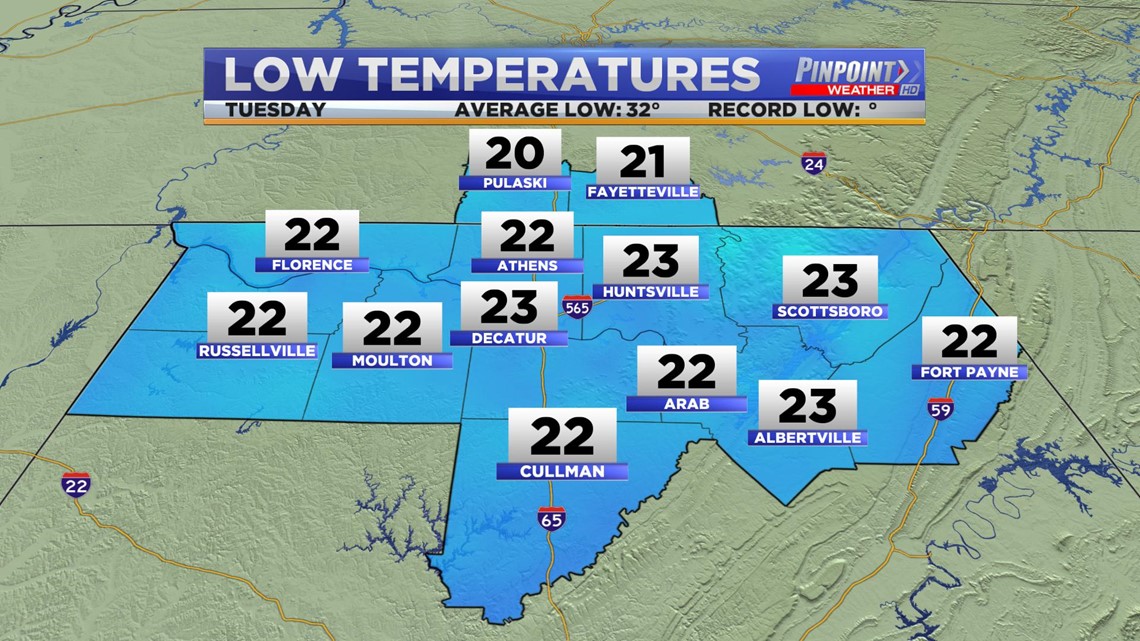 Another cold night is expected across all of North Alabama with temperatures easily falling into the low 20s. I expect some of the rural locations or the higher elevations could see the upper teens.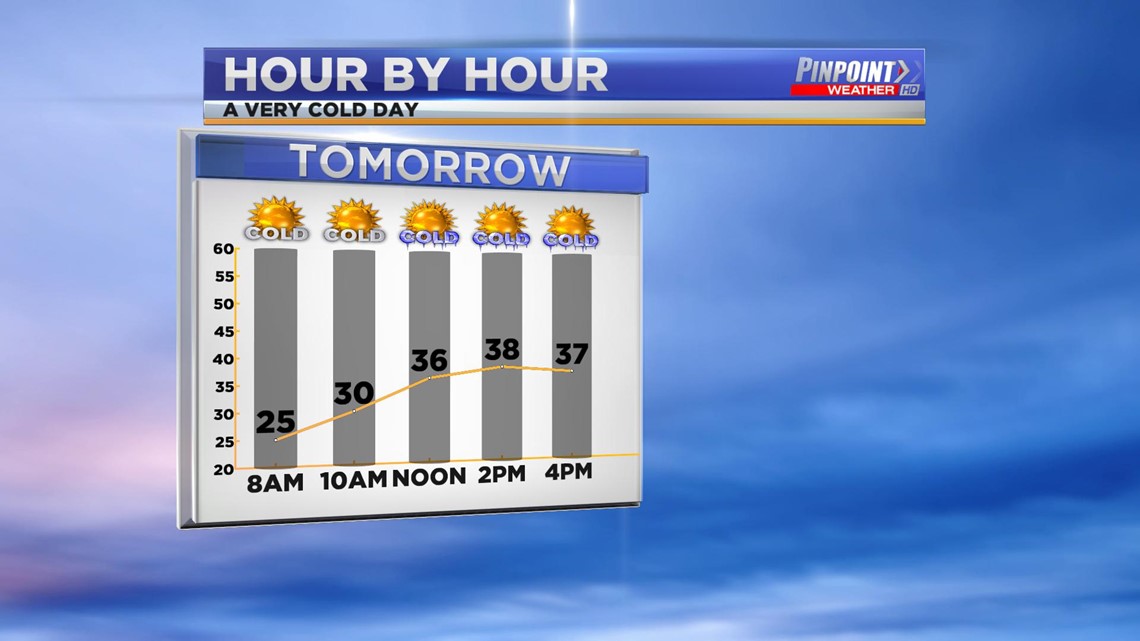 We rebound tomorrow, but it'll still be incredibly cold with highs topping out in the upper 30s.
The good news? I have zero rain in the forecast until Friday. Friday looks to be a wash. It wouldn't be a bad idea to start planning now for that.