After a wet and sloppy morning and afternoon across the Tennessee Valley that even resulted in some snow, things are finally beginning to quiet down.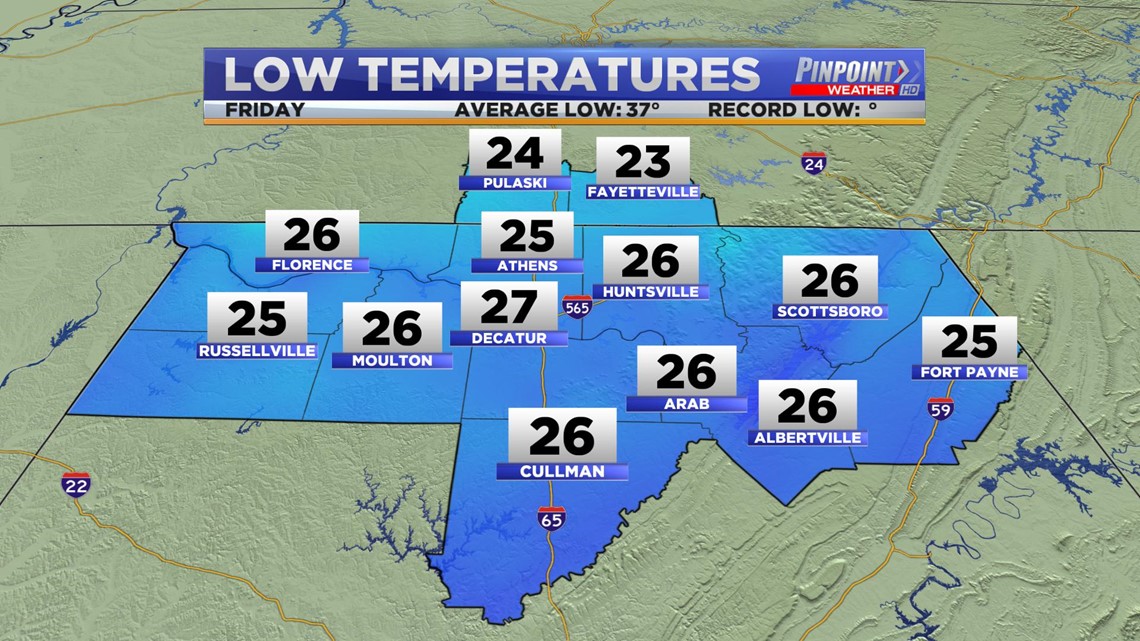 The end of the rain also means an end to the cloud cover. That combined with a stout northerly wind means we're in for a cold night. Almost everyone will drop into the 20s with wind chills in the teens.

The cold air is a problem in itself, but black ice could also be a serious concern. Road temperatures will also fall into the 20s through the night. That means any remaining moisture on the roads will freeze and turn into a very thin layer of ice.
As if the black ice wasn't bad enough, potholes only get worse in cold weather especially after it rains.
Potholes form from general wear and tear, but the rain only accelerates their development. In cases like today, we can see water collect in potholes that will then freeze through the overnight. When water goes from a liquid to a solid it actually expands. This expansion can cause potholes to grow.

To finish with some good news, the weather for the Mardi Gras parade looks absolutely fantastic.