The rain was slow to move in this afternoon, but it eventually did and will stick around through the rest of the evening. The rain is associated with a cold front which will usher in some Winter-like air to the Tennessee Valley.
Bundle up for the morning commute, we'll start the day in the low to mid-30s. Through Friday afternoon we only climb into the mid and upper 40s. The average for early November is 67°.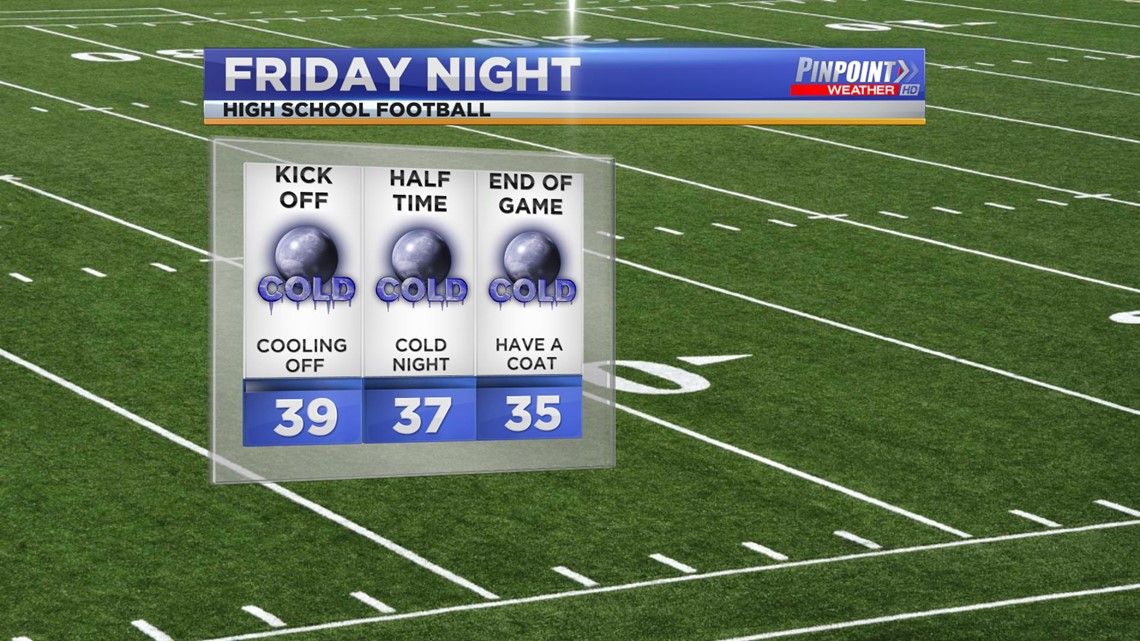 It'll for sure be cold Friday night for the first round of playoffs and a heavy coat is strongly suggested.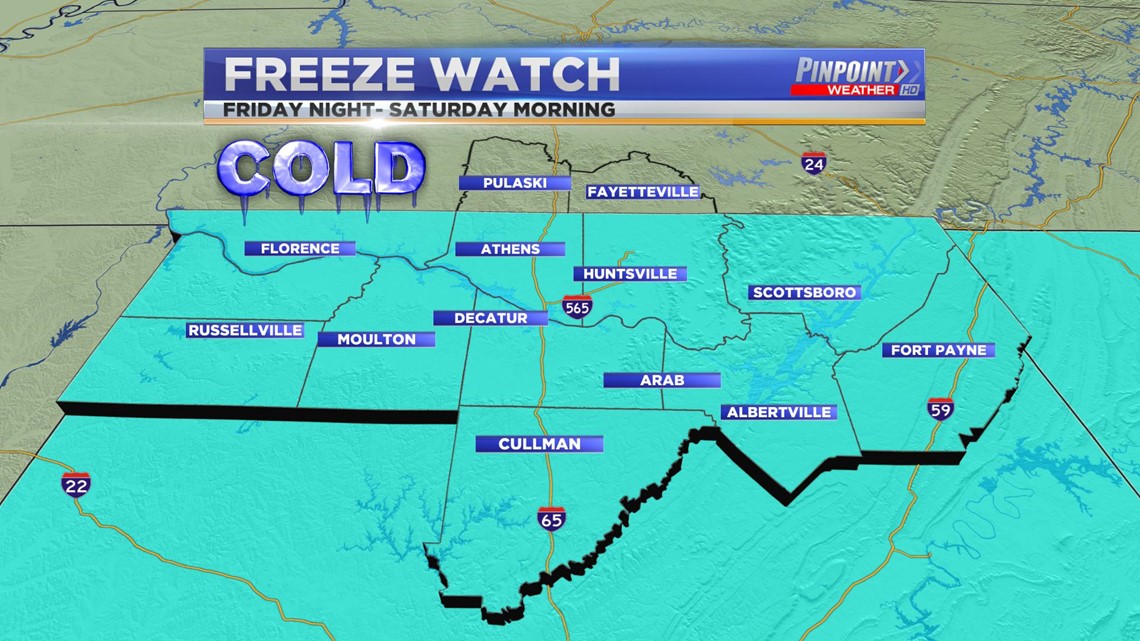 The real cold moves in Friday night and Saturday morning. A Freeze Watch is in effect beginning Friday night and continuing through Saturday morning.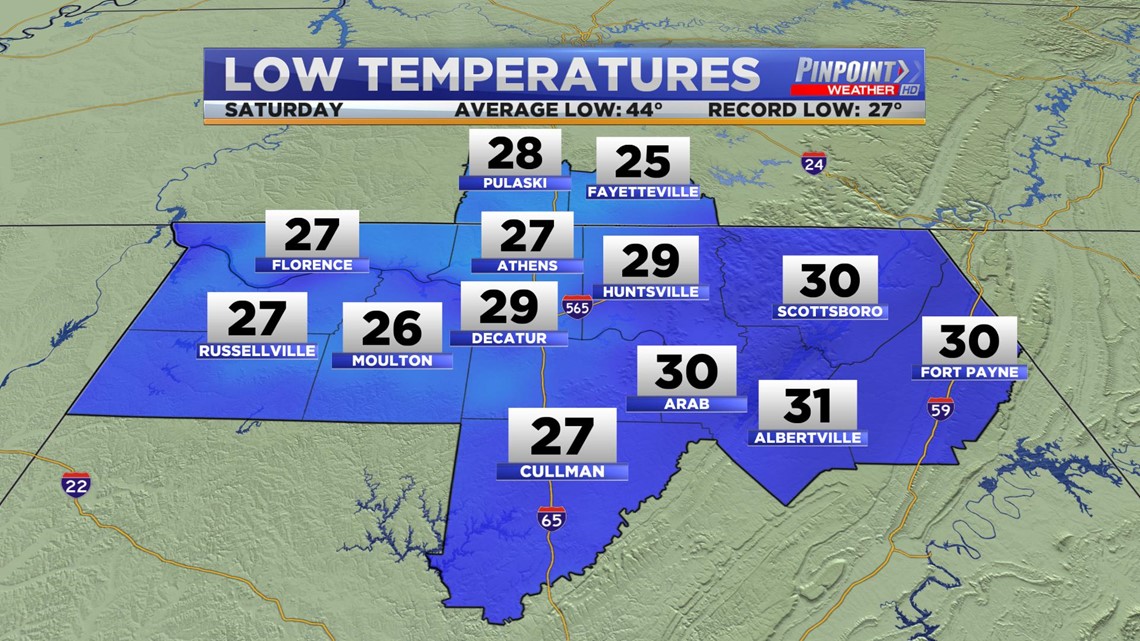 Low temperatures Saturday morning will be as low as the mid-20s. If the previous cold nights didn't kill vegetation, this will very likely be the night to do it.