HUNTSVILLE, Ala. — Since making landfall yesterday morning, Hurricane Delta has regained much of its pre-landfall strength. As of the 4:00 PM update, Hurricane Delta is a category three hurricane with sustained winds of 115mph and a minimum central pressure of 959mb. Delta also has a well-defined and shrinking eye.
Not shrinking in that the storm is dying, shrinking in that the storm is becoming more tightly wound which would indicate signs of strengthening and better organization. That in mind, Delta does not look to strengthen past a category three before it makes landfall Friday afternoon or Friday evening along the Gulf Coast.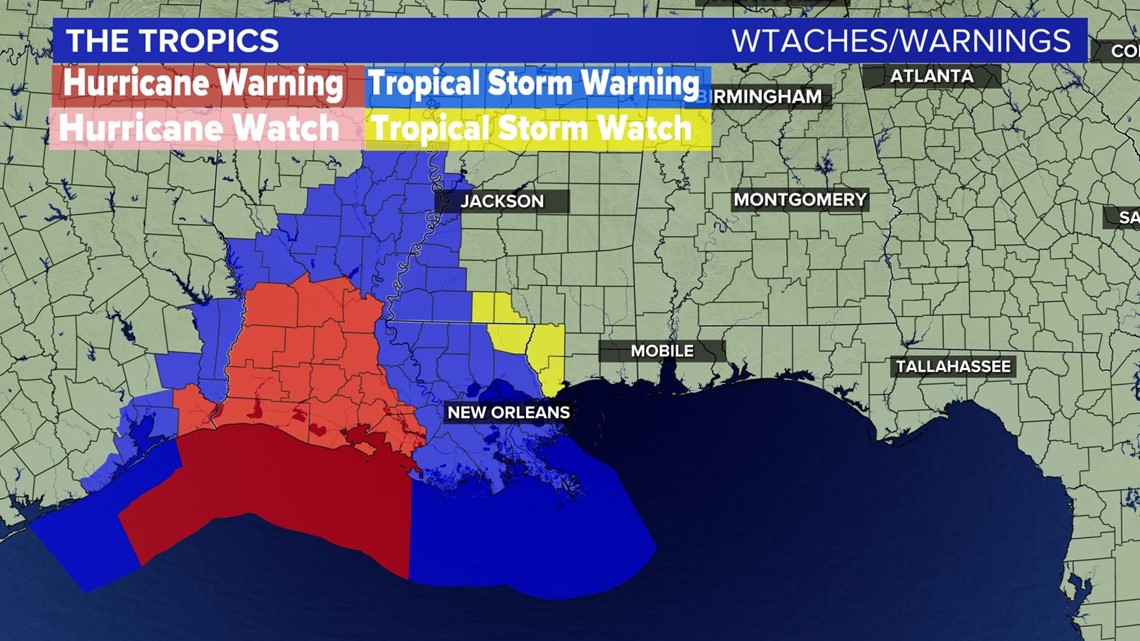 Hurricane Warnings are in effect for chunks of the Louisiana Coast and a small part of the Texas Coast. Parts of Louisiana, Texas, and Mississippi sit under Tropical Storm Warnings. A small part of Mississippi sits under a Tropical Storm Watch. It is also worth mentioning that the Alabama Coast is not under any sort of watch or warning. Governor Ivey withdrew the mandatory evacuation that had been put in place.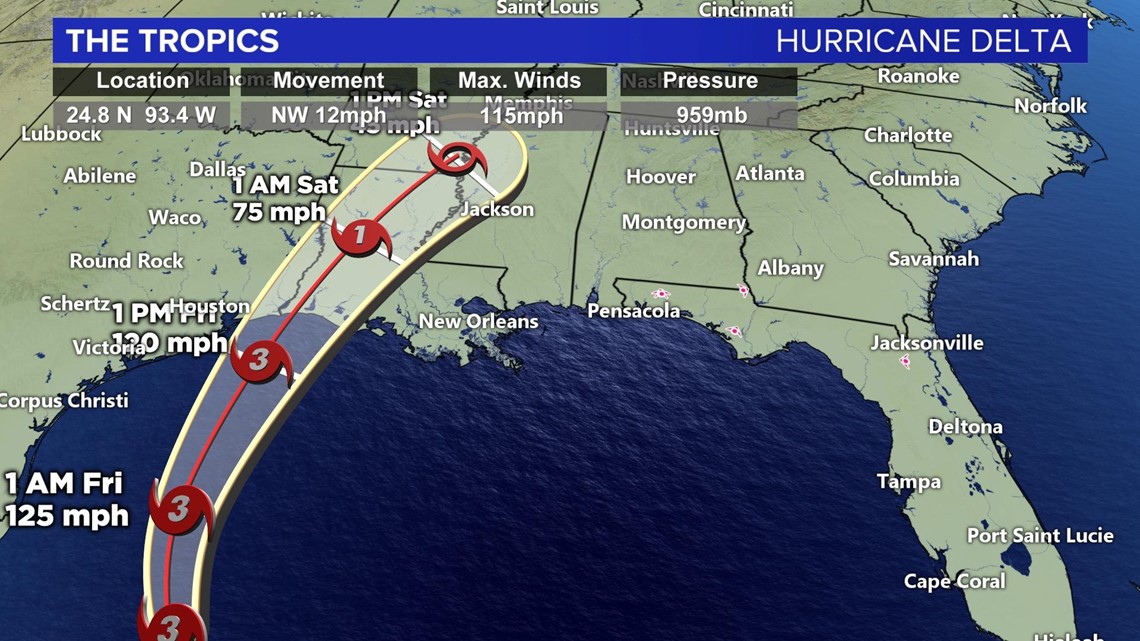 The watches and warnings are directly correlated with the eventual landfall forecast. The storm looks to make landfall west of New Orleans near Lake Charles. Keep in mind that part of Louisiana was just hit by a major hurricane only a few weeks ago.
The Impact on the Tennessee Valley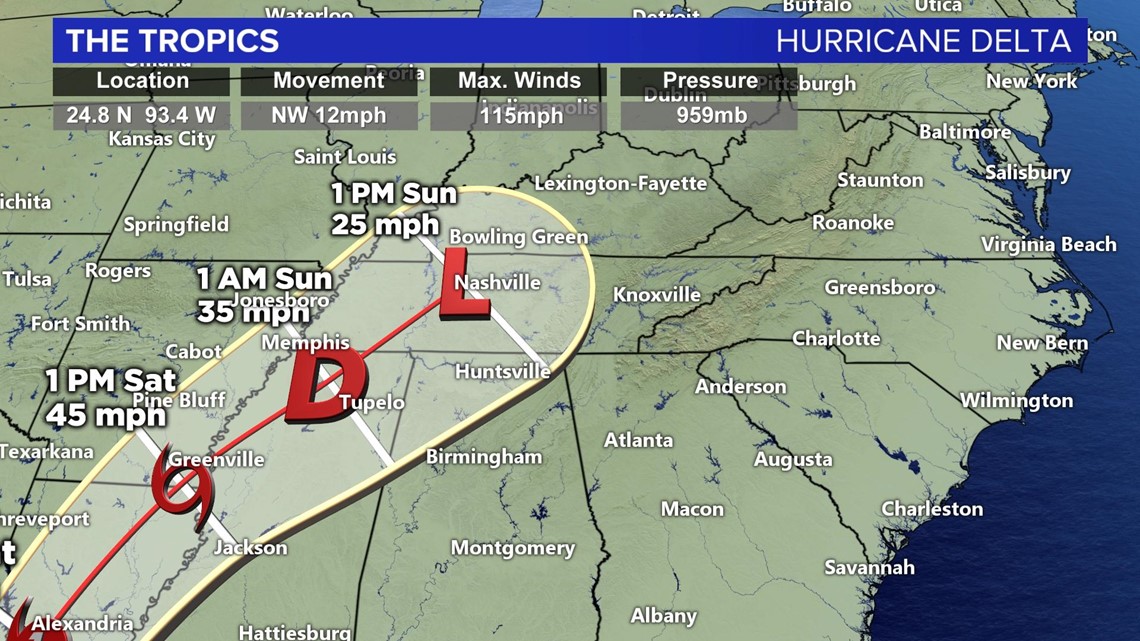 After landfall Delta looks to slow a bit. By early morning Sunday the center of Delta should still be sitting just to our southwest. As a Tropical Storm still over Mississippi on Saturday, Delta has the opportunity to bring severe weather to the Tennessee Valley Saturday afternoon and Saturday evening.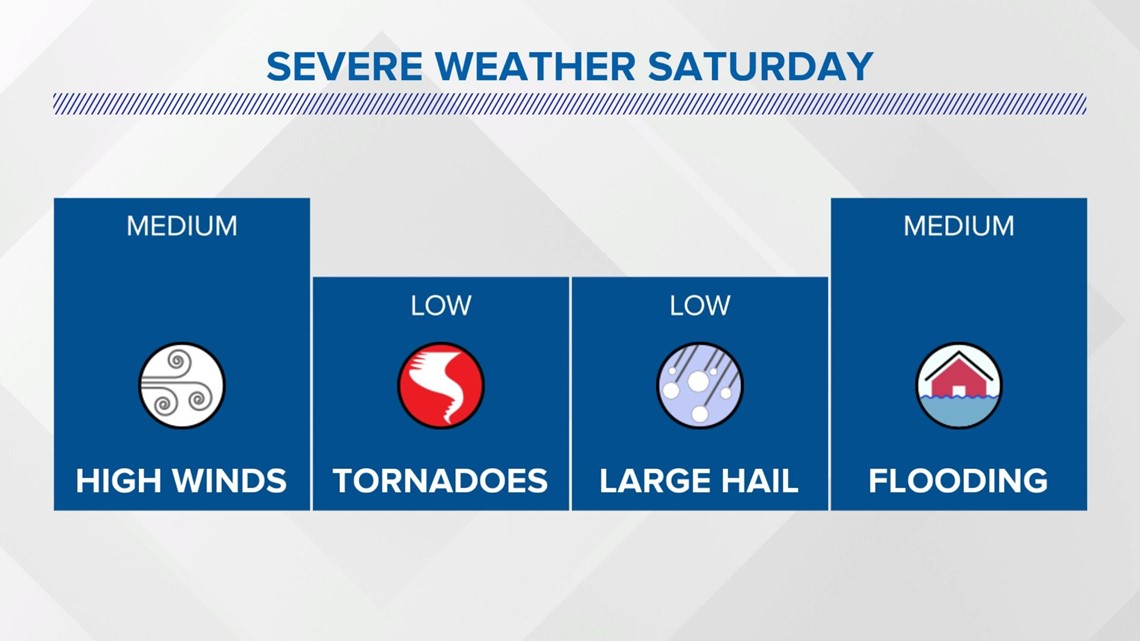 The threat is small and conditional, but it is there. It is aided by the fact that the storm is slowing down. With the slower movement comes a slightly better opportunity for some clearing and destabilizing to occur. If both of those occur at the right time and align with some fairly decent shear, then we could see some stronger or severe thunderstorms. The threat does include a brief tornado.
Again this is a conditional threat and everything must happen perfectly for this threat to come to fruition.