HUNTSVILLE, Ala. — There is only six days left in the month of April and we have already accumulated 35.44" of rain this year. Last year, Huntsville International Airport accumulated 61.64" of rainfall for the year 2019. So far, we've already reached half of that amount and we're not even halfway through the year!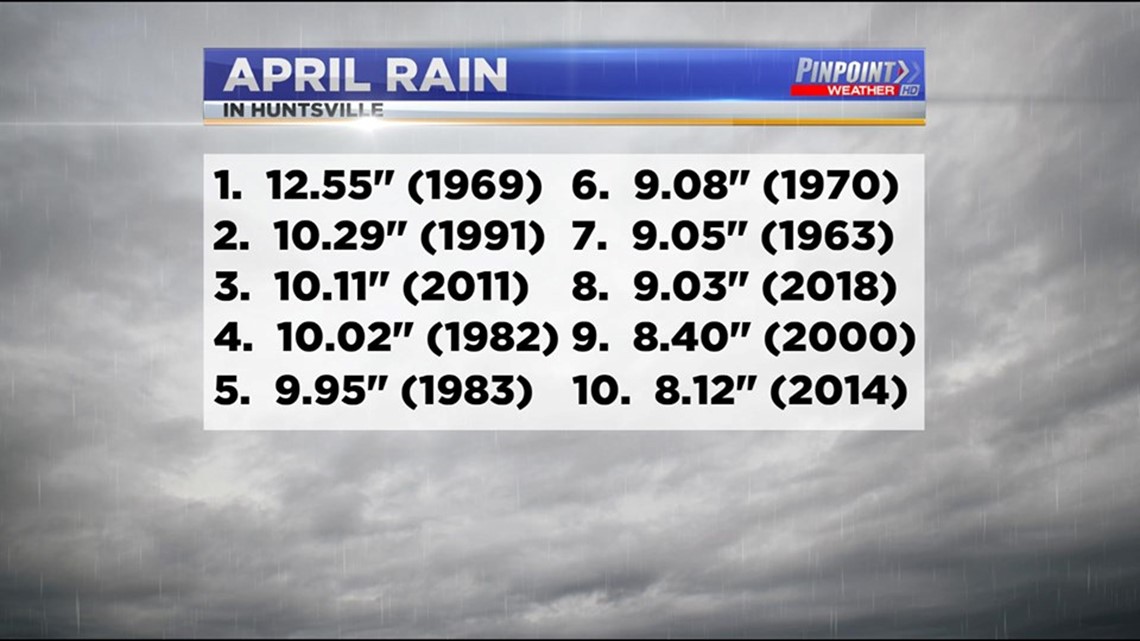 As of April 24, this year's April is no wear near making it into the top ten rain accumulations. April 1969 came in at a whopping 12.55" of rainfall and our most recent, April 2018 came in at 9.03".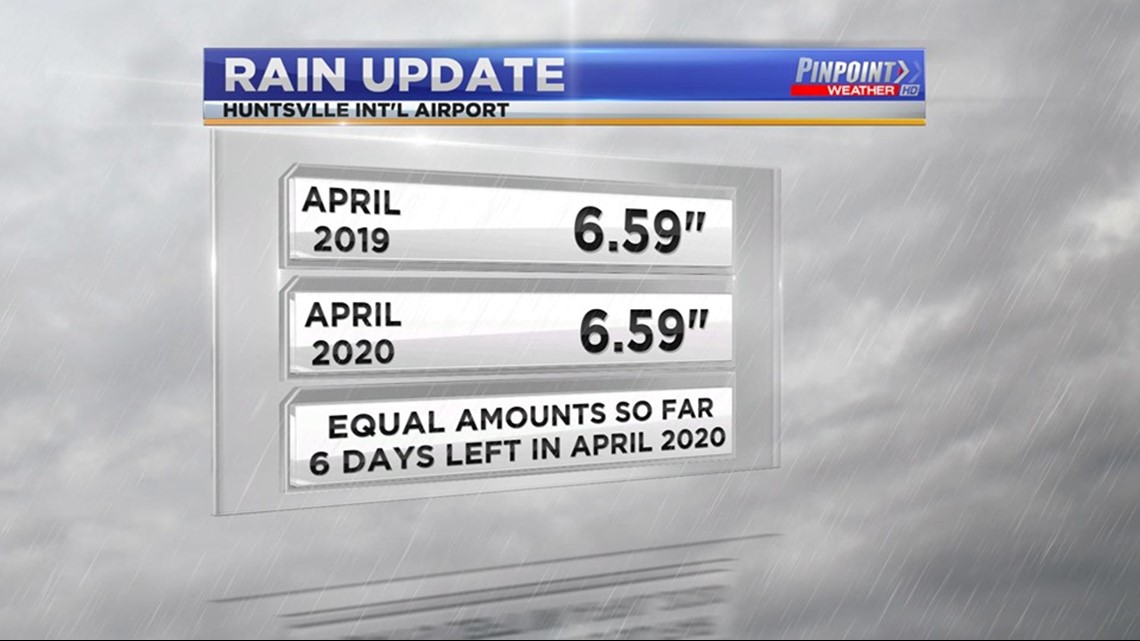 So far we're equally matched with last year's April, coming in at 6.59". Keep in mind we have six more days left in this month, and we're got more rain moving in tomorrow along with a chance late next week.