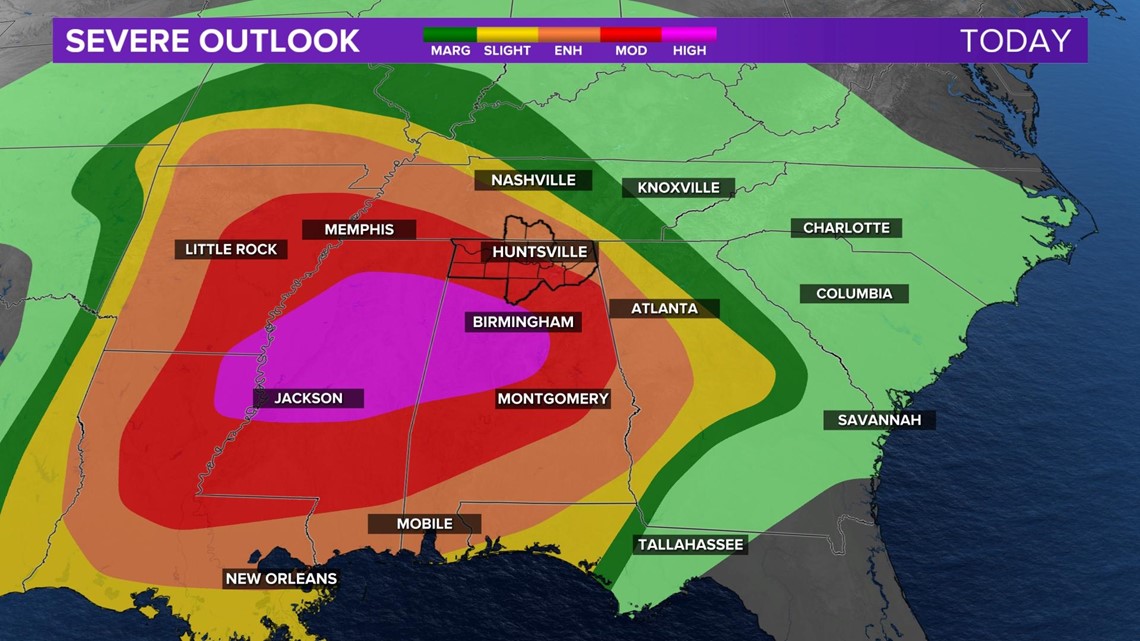 HUNTSVILLE, Ala. — For the first time since 2014, a rare, high risk category has (level 5/5 - region shaded in purple) has been issued for portions of Alabama, Mississippi, Louisiana, and Arkansas. Don't get caught up on the color categories. Understand that all of the deep south has the chance to see a major outbreak of severe weather today into tonight.
While the Tennessee Valley isn't included in the high risk, heavy populated areas are like Birmingham, Tuscaloosa, The University of Alabama, Jackson, MS, and Mississippi State University.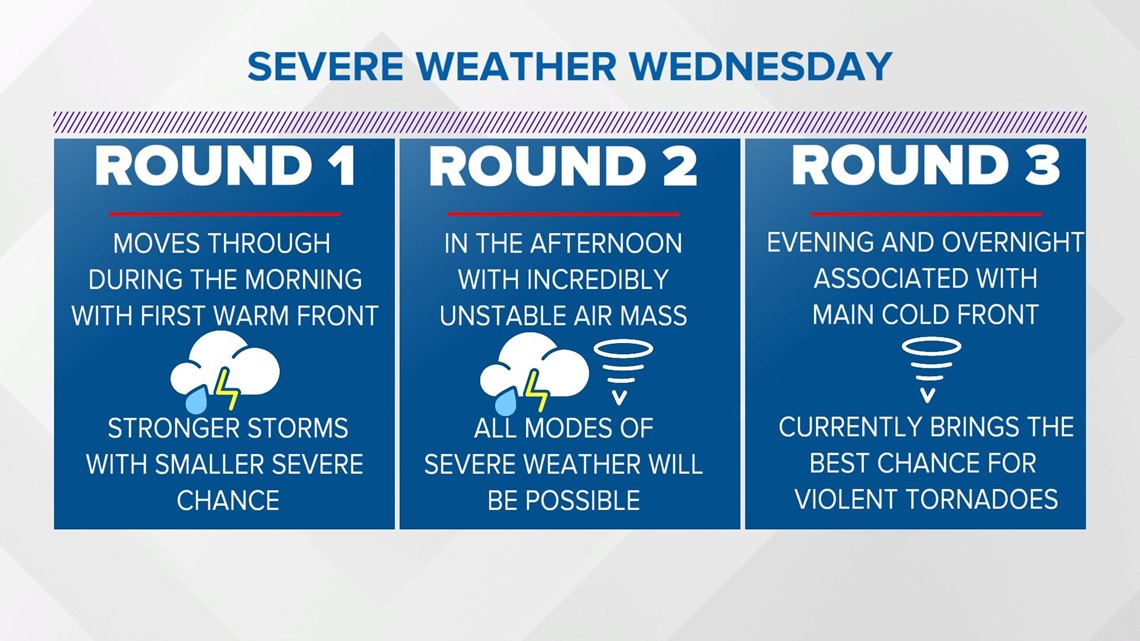 The forecast hasn't changed much with the exception of this morning's first round of storms. The warm front slowed down quiet a bit and it looks like the first two rounds of storms have decreased in confidence for severe weather. This still does not mean that we can't see a tornado or two during the first two rounds of severe weather.
Our main concern will come with round three that will occur later this afternoon. Widespread severe thunderstorms will have the capability to produce long-track, violent (EF-2 to EF-5) tornadoes, damaging wind gusts in excess of 60 MPH, large hail potentially the size of tennis balls, and heavy rainfall that could lead to areas of localized flooding.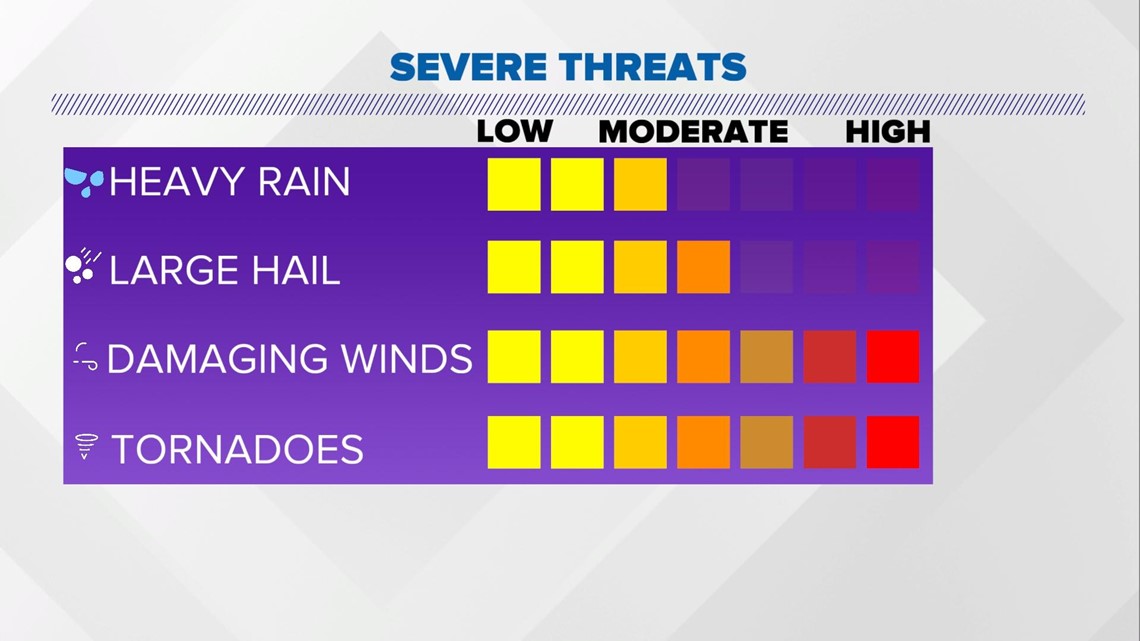 PLEASE have multiple ways to receive watches/warnings as they become issued. A NOAA radio, your cell phone, TVs, radios, etc. There should be absolutely no reason for you to not receive a warning when it is issued. You can download the WZDX app here where we will push out app alerts as need be. Make sure to follow along with Chief Meteorologist Jordan Dressman and Emily Owen on social media to stay up-to-date with the very latest on today's severe weather potential.