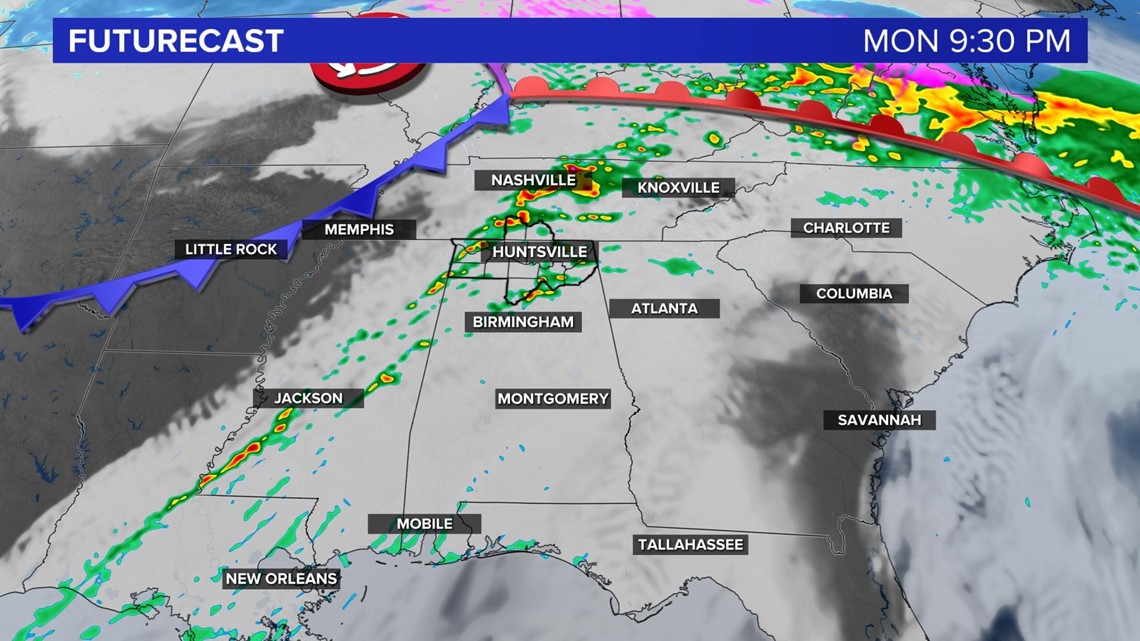 HUNTSVILLE, Ala. — The Storm Prediction has upgraded a majority of the Tennessee Valley under a slight risk, which is a level 2/5, to see a few strong to severe thunderstorms later this evening. High temperatures have been allowed to warm up into the upper 60s to lower 70s ahead of a cold front that will bring rain and thunderstorms later this evening into tonight...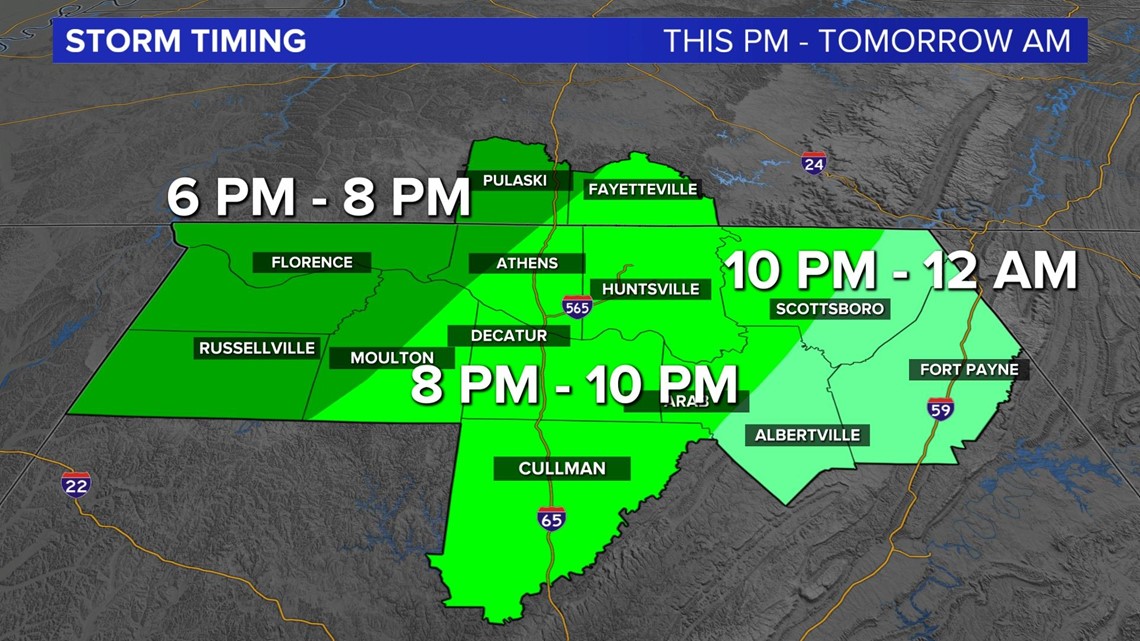 Rain and storms will approach ahead of the cold front that moves through later this evening. Rain will enter the western portions of the Valley as early as 6 PM, areas along I-65 around 8 PM, and the eastern portion by 10 PM. Most if not all activity should be out of the Valley around midnight.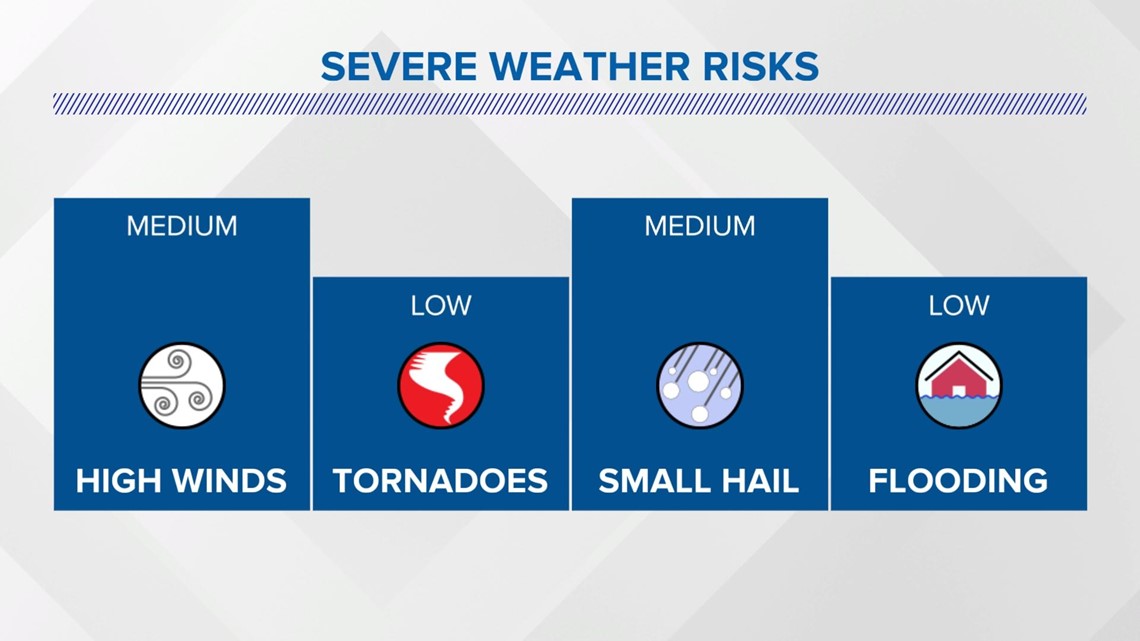 Our threats for this evenings storms look to be damaging winds and small hail. Although the tornado threat is very low, one or two quick spin-ups can't be completely ruled out. Flooding isn't going to become an issue either.

Looking at our future wind gusts for this event, it does like most wind gusts will stay between 30-40 mph but we could see wind gusts as high as 60 mph in some areas. Like mentioned above, this severe storm event looks to mainly have wind gusts as a primary threat.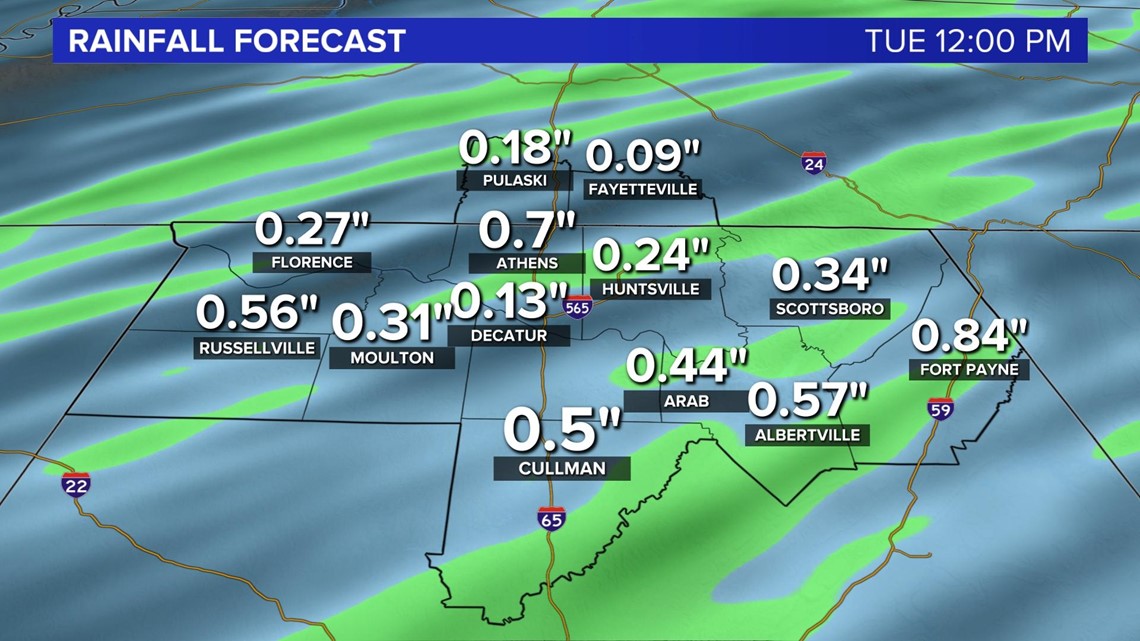 Some areas could pick up more rain accumulation than others, but most areas will stay under half of an inch. This event doesn't look to be a flooding problem, but some ponding on roadways is possible.
Make sure you have the WZDX app downloaded for any warnings that could become issued as well as following along with me on social media!