HUNTSVILLE, Ala. — Today marks nine years since one of the deadliest tornado outbreaks to ever occur and it happened right here in our great state of Alabama. April 27, 2011, also known as the Super Outbreak of 2011, would produce 62 tornadoes across the entire state and take the lives of 252 people. Keep in mind, this type of outbreak is generational. The last time we saw an outbreak this significant was the Super Outbreak of 1974.
We would see three rounds of severe weather that would bring multiple tornadoes all three times: morning, mid-day, and afternoon.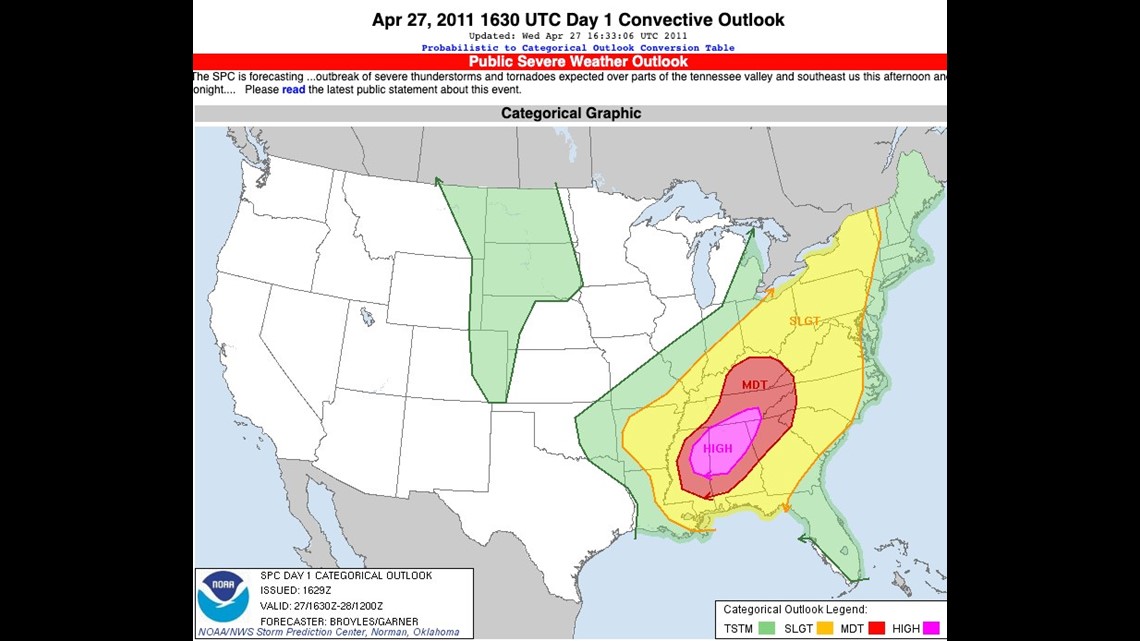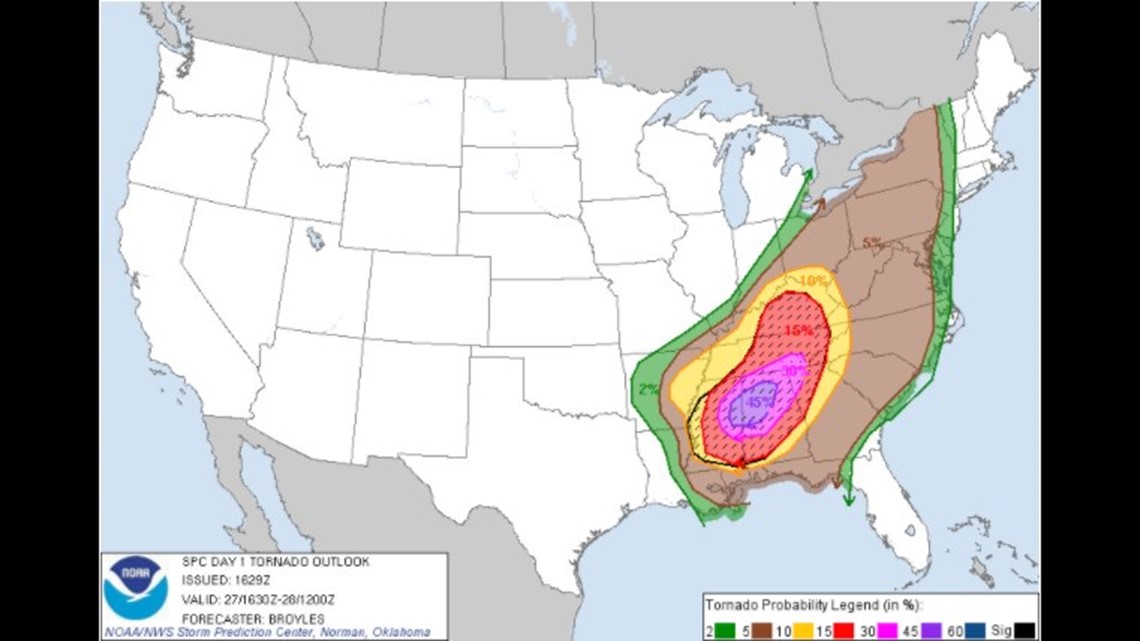 The SPC had the entire Tennessee Valley under a High Risk for severe weather on April 27, 2011. The entire Tennessee Valley also had a 30% tornado threat and was included in the hatched area.
Focusing specifically on the Tennessee Valley, 39 of the 62 tornadoes we would see that day would occur in the Valley with the most memorable tornadoes being the Hackleburg/Phil Campbell (EF-5), Rainsville (EF-5), Flat Rock (EF-5), Bridgeport (EF-5) and Cullman (EF-4) tornadoes.
April 27, 2011 Damage Photos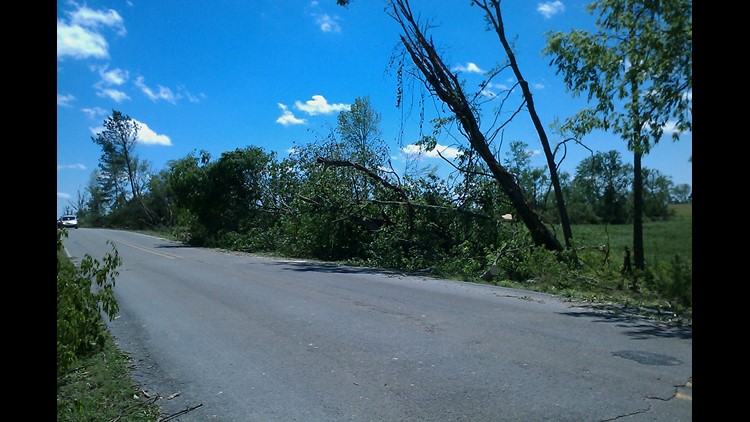 The Hackleburg tornado would travel 107 miles through Franklin (AL), Lawrence, Limestone, Madison, and Franklin (TN) counties. This specific tornado would reach peak winds of 210 MPH making it one of the deadliest tornadoes we would see that day, with 100 injuries and 18 fatalities.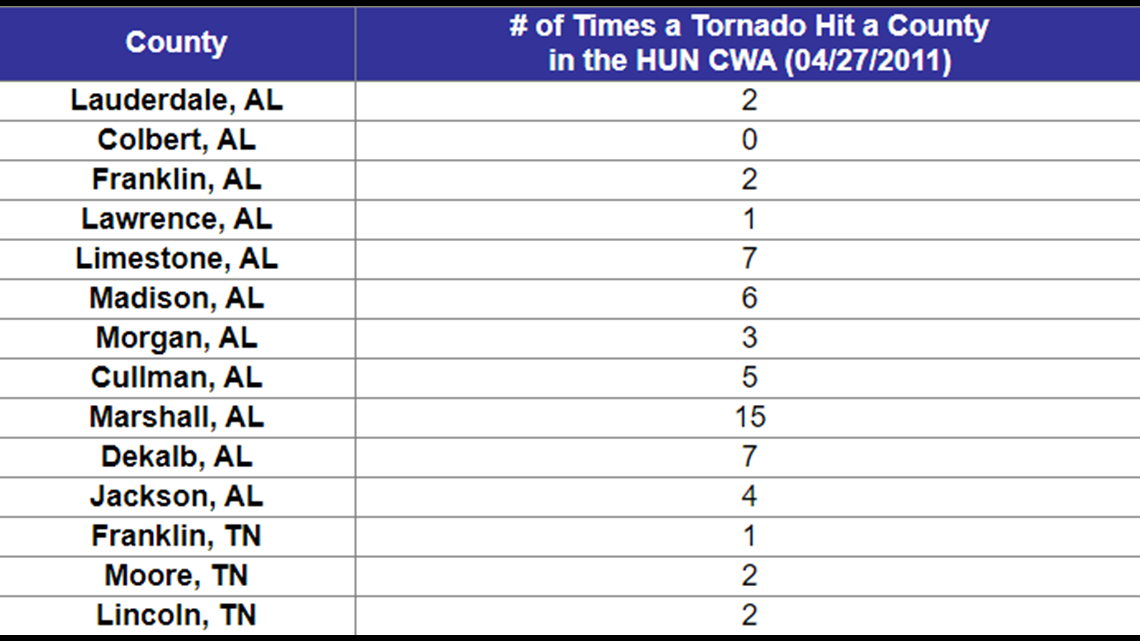 Not only would the Tennessee Valley experience extensive tornado damage. straight-line winds, large hail, and flooding also was a major issue that day.
April 27, 2011 Tornado Damage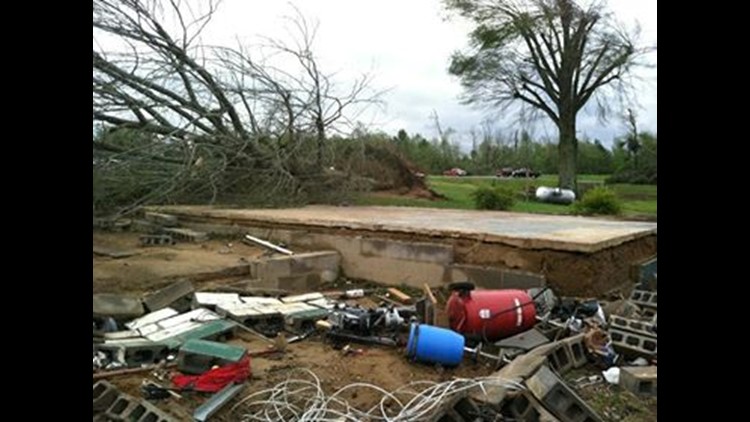 Nine years later the state of Alabama still has healing wounds and battle scars from this historic day. We will always remember the ones who lost their lives nine years ago today.