HUNTSVILLE, Ala. — As of the 5:00 hour, some light rain showers were beginning to move through NW Alabama. Most of this is light and scattered in nature, but is made to feel much worse thanks to the wind.
Sustained winds through about midnight will be 15-25 mph with some impressive wind gusts. This wind is ahead of a cold front that will move through the Tennessee Valley tonight and very early Friday morning. wind gusts could easily be 45-50 mph across the Tennessee Valley. These impressive wind gusts should die down pretty quickly after midnight and become nothing more than a breeze by the morning commute on Friday.
Rain should also become more widespread as the cold front approaches the Tennessee Valley. This rain will not stick around very long, and we should easily be dry by the time you head to work and the kids get on the school bus.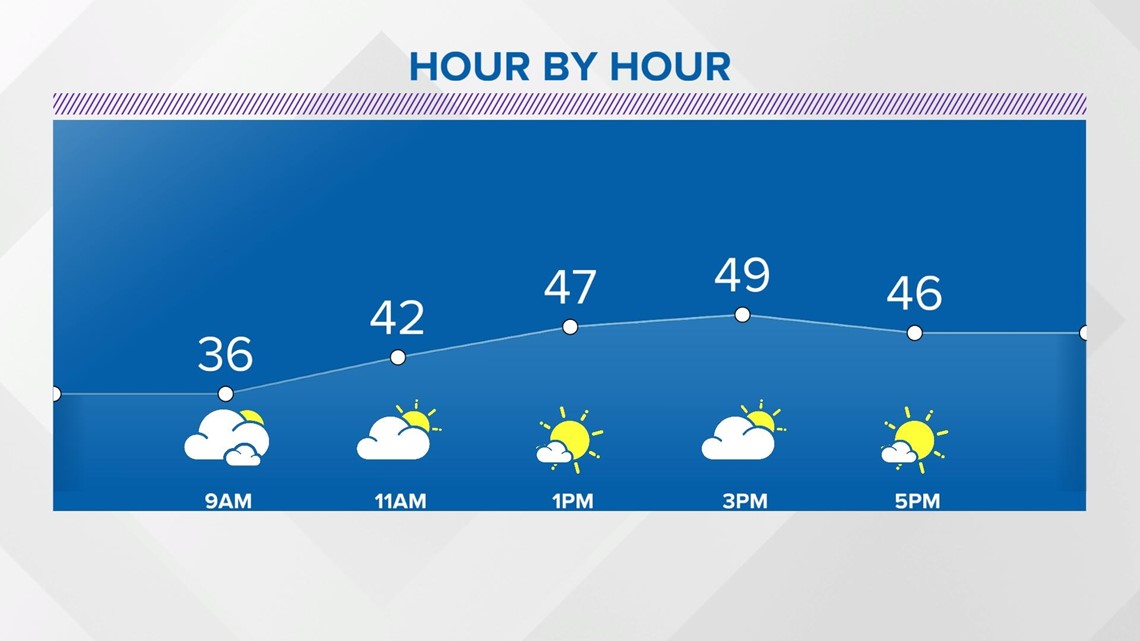 Winds out of the north will prevent temperatures from matching today's highs which were in the mid and upper 50s. with a mix of sun and clouds, Friday will see temperatures in the upper 40s with a few low 50s.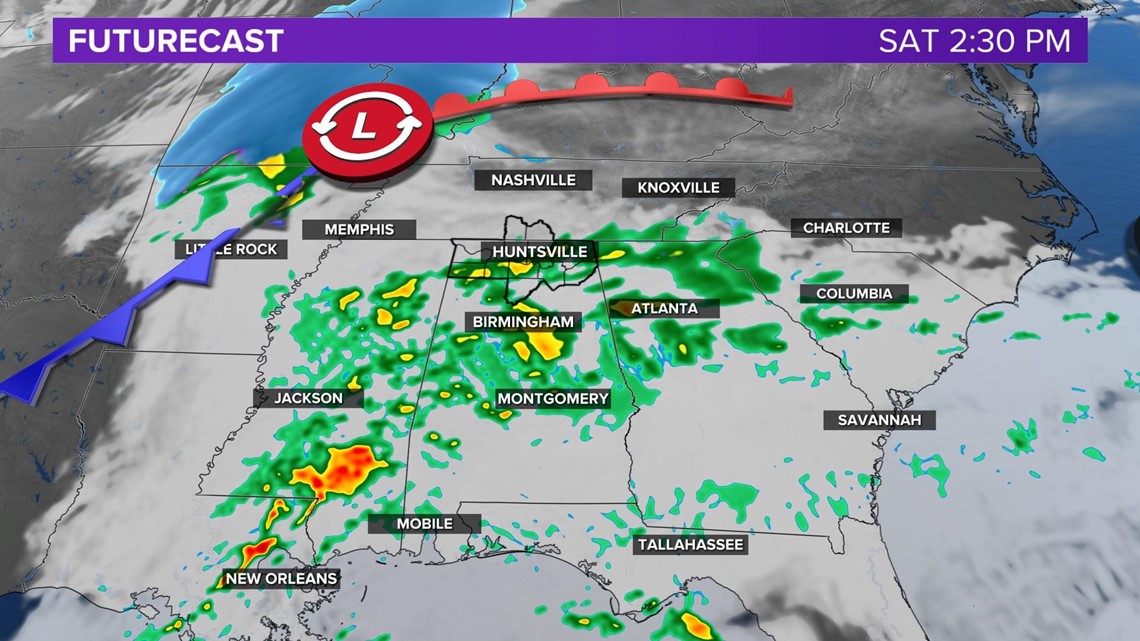 Models try to bring our next chance of rain to the Tennessee Valley on Saturday. There are still a couple of questions with this, but note that it is in the forecast.