HUNTSVILLE, Ala. — A line of showers and thunderstorms have been pushing through the Tennessee Valley this afternoon. Nothing has been severe, but we have seen some gusty winds, thunder, and lightning. The Morgan County Sheriff reported a teenager in Morgan County was struck by lightning this afternoon. Please remember safety tips involving thunderstorms and especially lightning. Be sure to head inside as soon as possible when a thunderstorm nears.
This line of storms is associated with a significant cold front that has been moving through the Tennessee Valley this afternoon. The majority of the rain will come to end by mid-evening, but some residual showers will remain in the forecast through Tuesday afternoon.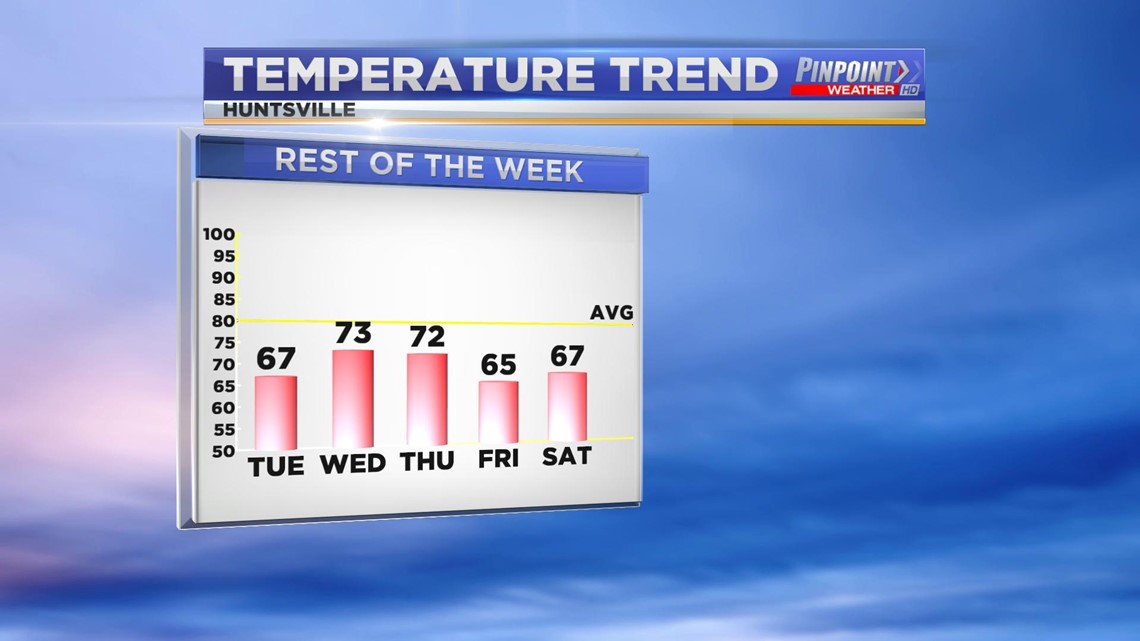 Behind this front is much cooler air. Average for late September is 80°. High temperatures this week will be lucky to get above 74° or 75°. As the front continues to push east on Tuesday we'll also see some leftover cloud-cover along with the aforementioned chance of rain.
The sunshine will return on Wednesday and stick around through the weekend as a strong area of high-pressure sets up and keeps us clear and obviously cool through the week.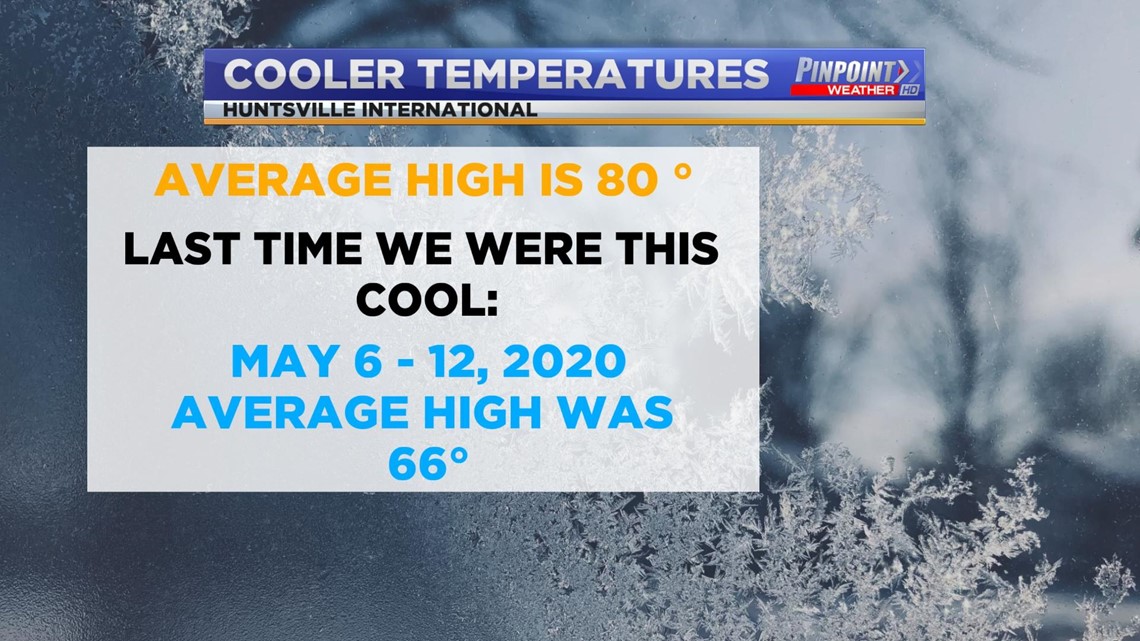 It has been awhile since we've seen a stretch of air this cool. The last time we saw consistent high temperatures in the upper 60s and low 70s was the period May 6, 2020 - May 12, 2020. During that period the average daily high was 66°.