HUNTSVILLE, Ala. — A beautiful day across the Tennessee Valley as temperatures soared into the low and mid-70s. The Muscle Shoals Airport recorded a high temperature of 76-degrees this afternoon. That is the highest temperature recorded so far in 2021. Huntsville International saw a high of 72-degrees. The warmest day so far in 2021 at Huntsville International airport was January 1st where the high temperature was 74-degrees.
We'll drop into the 40s tonight, and that's where we look to stay for Thursday. Folks across NE Alabama may actually see the 50s because the mass of cooler air will get to them later than it will everyone else. This mass of cooler air comes with our next opportunity for rain in the Tennessee Valley.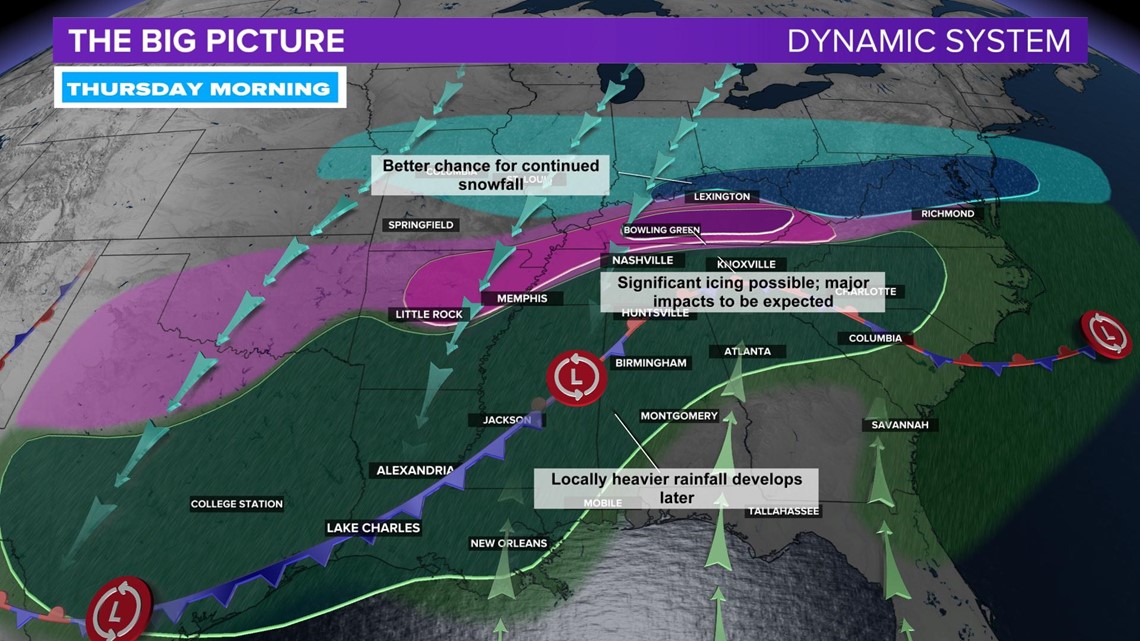 For the last couple of days, we've had a stationary boundary sitting to our Northwest. That boundary has been a solid wall between the warmer air in the south and the much cooler air in the midwest. An area of low pressure will develop along that boundary and ride the boundary northeast. As it does it will drag a cold front north. This cold front will act as the forcing mechanism to bring widespread rain to the Tennessee Valley early Thursday morning. Rain will then hang around in some capacity through Thursday afternoon and Thursday evening. We could see a couple of non-severe embedded thunderstorms as well.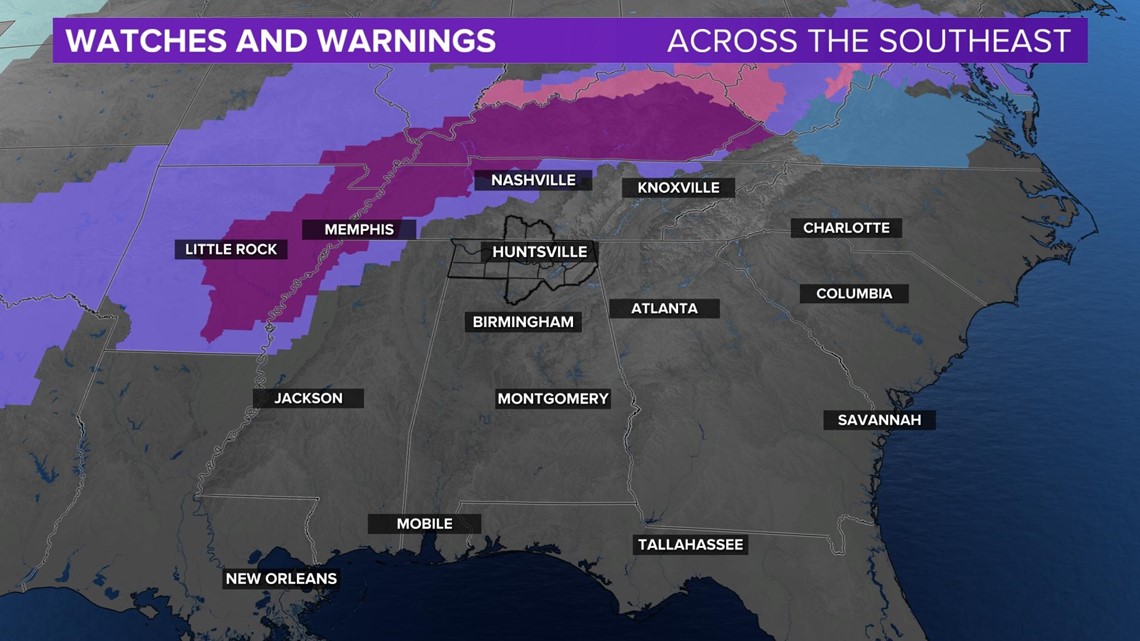 North of this area of low pressure that will bring the Tennessee Valley rain, will be much cooler air that is already in place. This means the moisture will fall as ice. An Ice Storm Warning is in effect for portions of Arkansas, Mississippi, Tennessee, Missouri, Illinois, and Kentucky. The bigger area is a Winter Weather Advisory.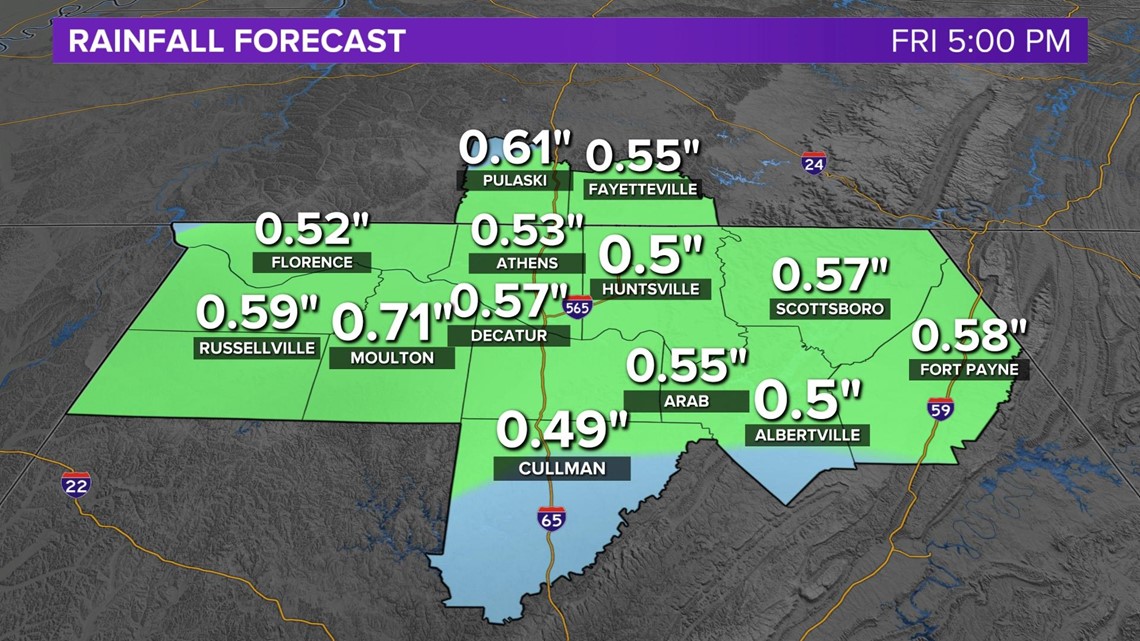 The most widespread rain should exit the Tennessee Valley by Thursday evening, but there could be some lingering showers into the first half of the day Friday. When it's all said and done, we could see around 0.5" - 0.75" of rain. These totals will climb higher with another rain chance Friday night.