MCLOUD, Okla. — It was the night before her son's fifth birthday and Tiffany Holloway had $2 in her bank account.
A single mom of four, Tiffany gave the last of her savings to her mother, who was facing eviction and needed to move out.
The generosity took a toll on a family already struggling with financial and personal challenges.
Two years ago, Tiffany left a marriage she describes as "difficult." Then came the pandemic.
Between obstacles securing childcare and a fear of getting COVID, she was having a hard time finding work and making ends meet for her kids.
The soon-to-be-birthday-boy was struggling as a result.
"Jonas has had a difficult young life. He rarely smiles," Tiffany said.
Despite the family's challenges, Jonas is still a typical kid and has maintained a fascination with marine biology.
This year, he wanted just one thing for his birthday: a stuffed stingray. Tiffany didn't have the money for such a gift, but she did have determination and creativity.
She found Jonas' old baby blanket, fashioned a stencil out of an empty diaper box, and pulled stuffing out of her own pillow.
Though she had no experience sewing, by 1 a.m., Tiffany managed to stitch together an endearing, if slightly lopsided, blue stuffed stingray.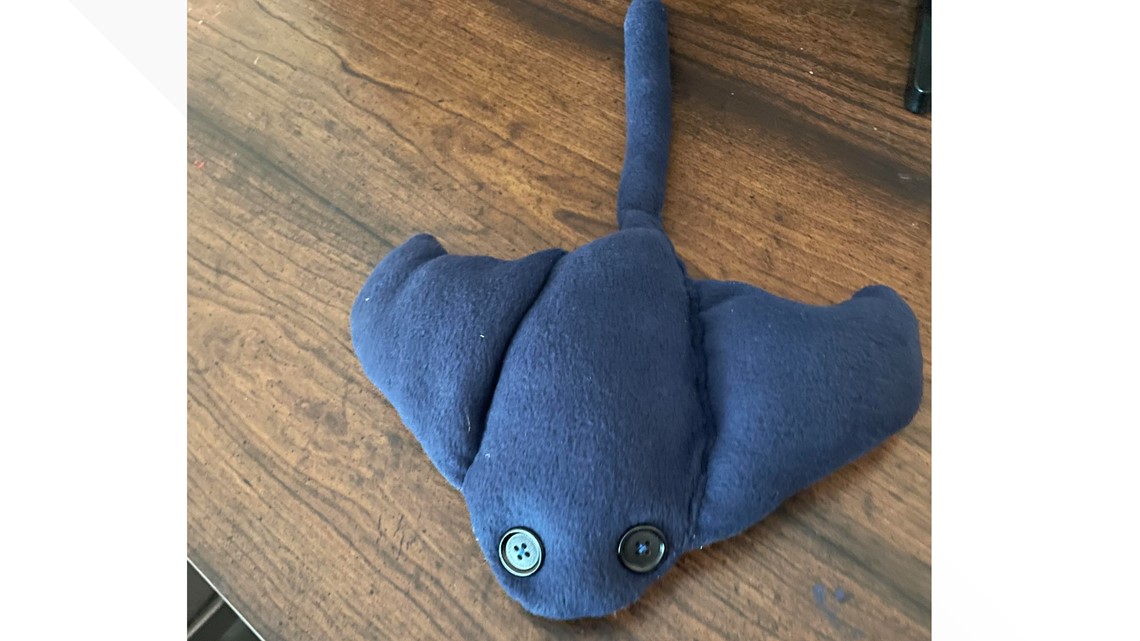 "There's not a lot I can do for my kids, but I can do this," she said.
Jonas loved it, and Tiffany was proud of her resourcefulness.
She posted a photo of her creation in a Reddit group called r/povertyfinance, a forum where people struggling with money can share their personal experiences, including advice for budgeting and creative ways to save money.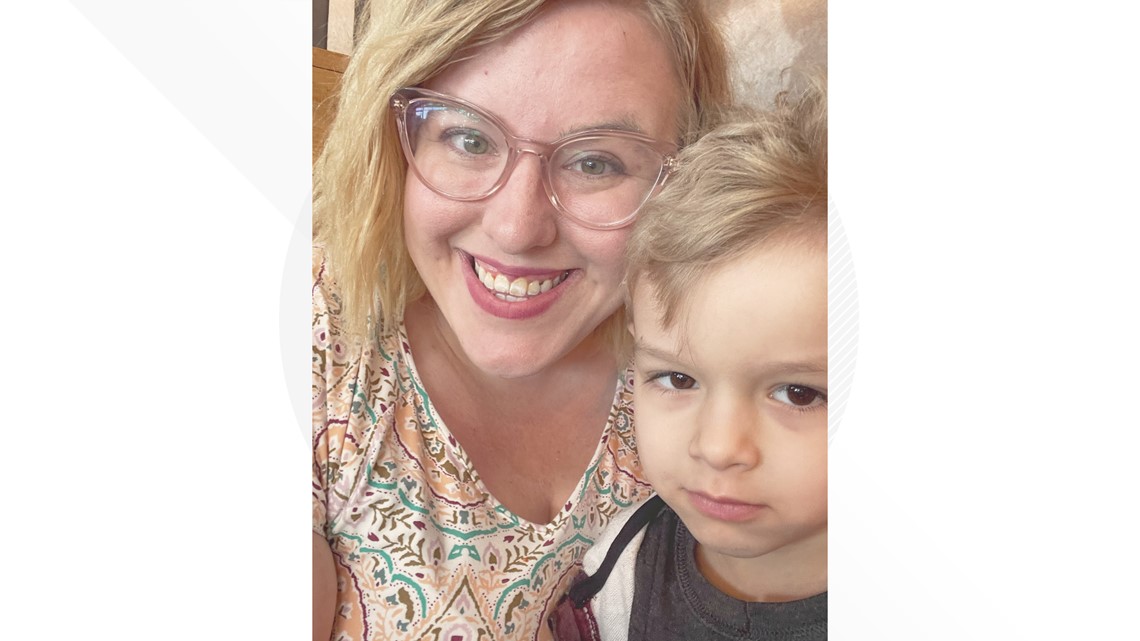 To her surprise, Tiffany's post quickly generated thousands of interactions.
"I love it! He's lucky to have you," one user wrote.
"You took an already precious object, and with your love, time, talent, ingenuity, and creativity, turned it into an even more precious object that your child will cherish forever," another said.
As the comments accumulated, so did direct messages from strangers asking if they could send Jonas toys.
Within days, stuffed ocean creatures came by the dozens, filling Tiffany's home and warming Jonas' heart.
"When he was opening these boxes, he was smiling for days," she said.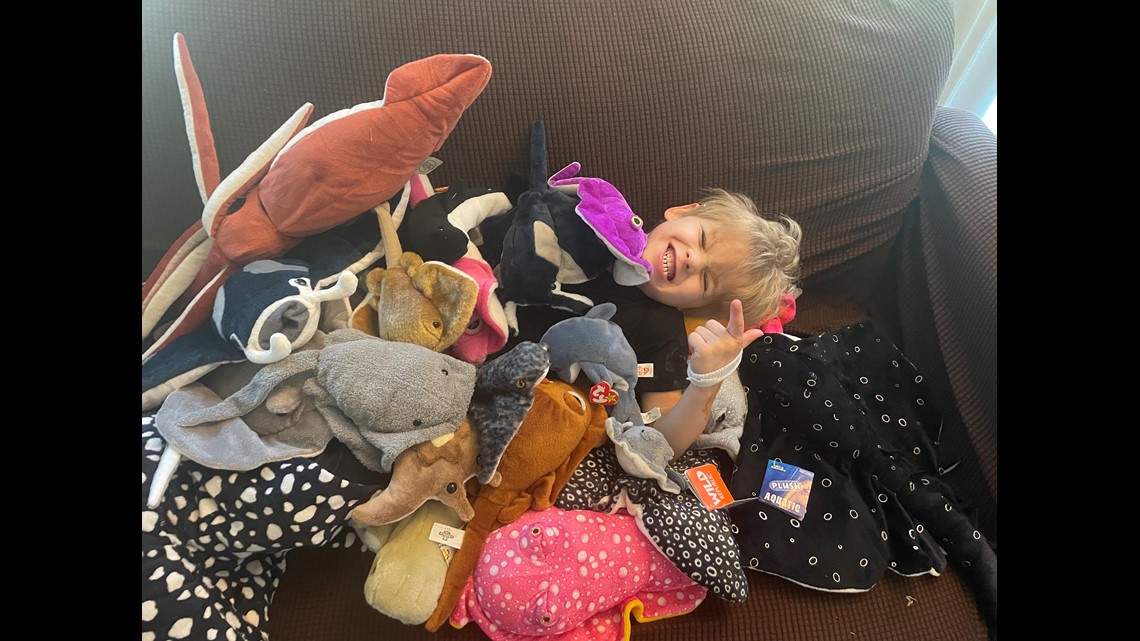 In addition to the toys, one Reddit user named Jennifer Prokop paid for the family to feed stingrays at the Oklahoma City Zoo and set up a GoFundMe account to help Tiffany raise $2,500 for household expenses.
For a second time, humanity surprised Tiffany. Strangers donated more than 16 times the goal amount, raising over $40,600.
"I never thought when I was sitting on my couch poking my finger with a needle that it would come to this," she said.
The response inspired Tiffany to use her story to give back to others. She donated $2,000 to the Oklahoma Children's Hospital, where her son had previously been treated for a life-threatening intestinal condition.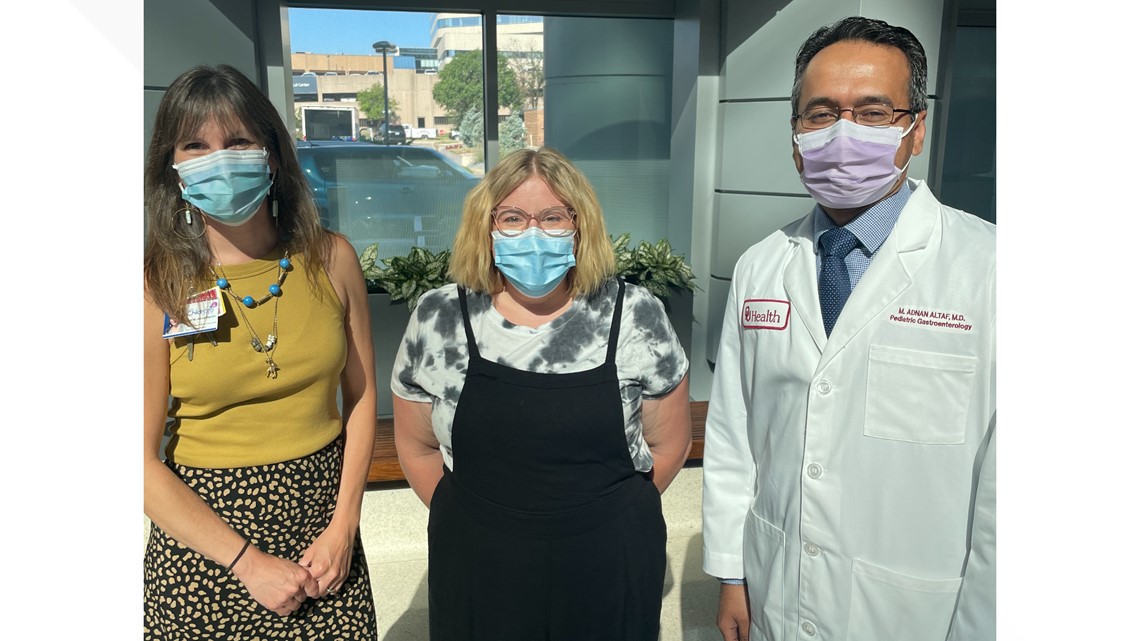 Tiffany said she's thrilled her modest gift set off a chain reaction of generosity.
"It's bigger than me. I'm not the hero of this story," she said.
HeartThreads are the best stories about the best of us. Want more? Follow us: