OWENSBORO, Ky. — Braden West was never supposed to live past 18 months, let alone 18 years. But as the Civil Air Patrol airman from Kentucky approaches his high school graduation, it's clear he's beaten the odds many times over.
Braden's story has inspired countless family and friends, including a nurse who witnessed his journey from the start.
Before he was born, Braden's parents knew their baby would have some very serious medical issues.
A prenatal genetic test showed Braden would likely be born with life-threatening complications like a hole in his skull and no brain.
His mother, Cheri West, was relieved when the reality wasn't quite so severe, but her newborn son's odds of survival remained low.
Braden was diagnosed with Pfeiffer syndrome, a rare cranio-facial condition that affects the shape of the skull and face.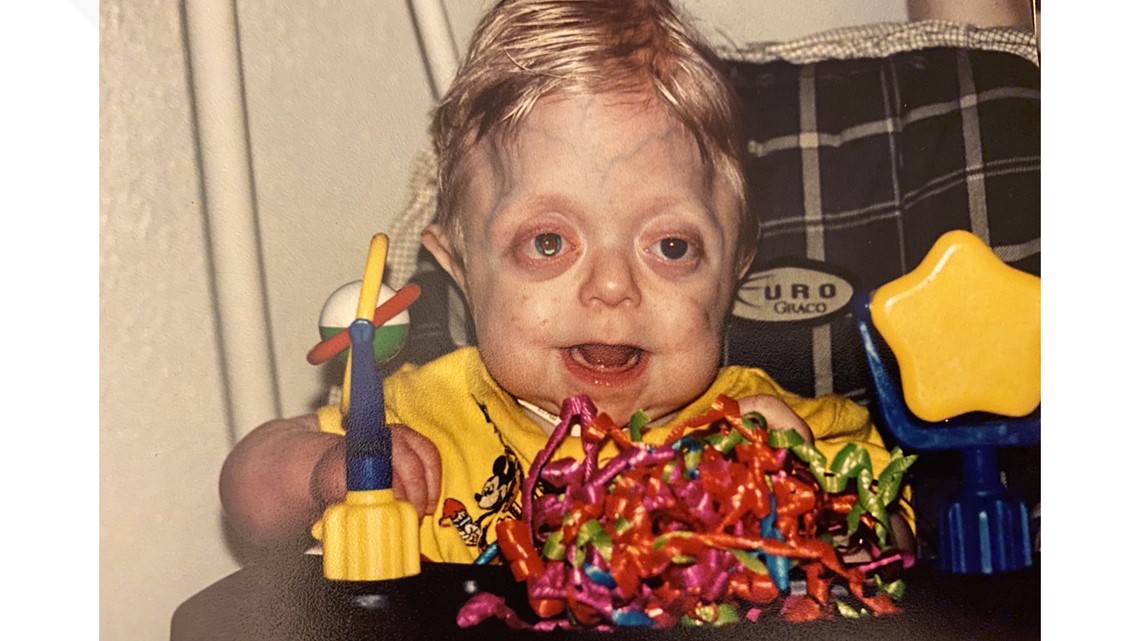 Doctors predicted he would live for about 18 months. Shortly after birth, as his condition declined, the family requested hospice care services.
Hospice services assigned Michele Eddings Linn to care for Braden. She spent months with the family as Braden's prognosis remained bleak. Michele and the West family credit their faith in God for sustaining them as Braden struggled.
"As I watched him struggle all throughout the night, I remember pleading with God to please just take him or make him better, it was just too hard for him, his family, and all those involved in his care," Michele wrote on Facebook.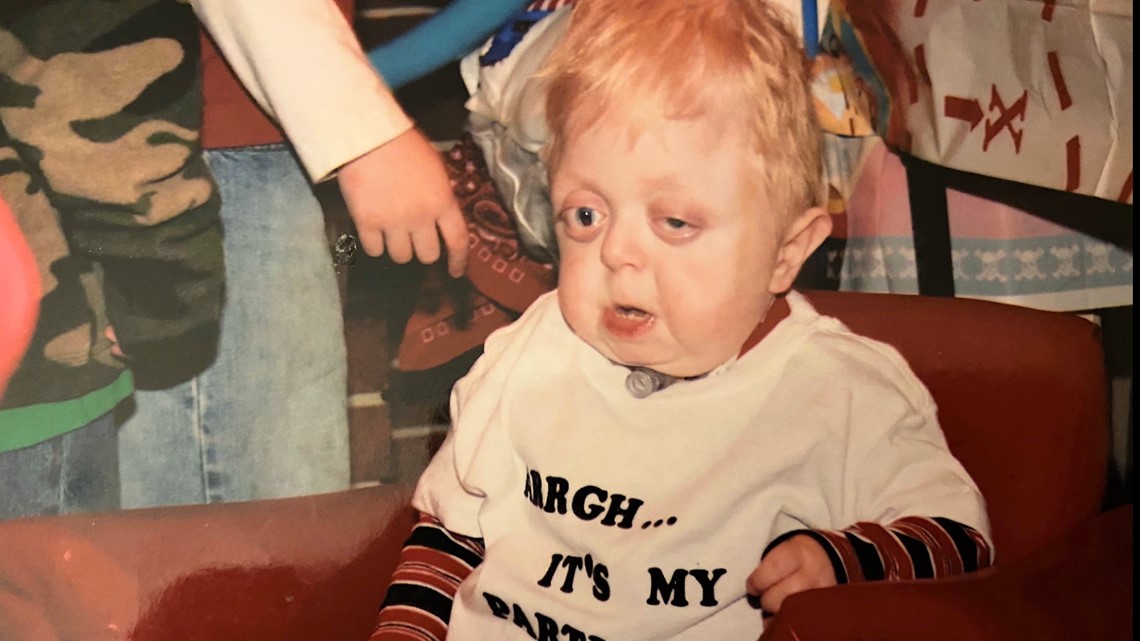 The warmth and care Michele provided to the family during such a difficult time touched Cheri.
"I knew I loved her the moment that I met her," Cheri said.
Miraculously, Braden survived his early health challenges, and year after year surprised doctors by living beyond his initial prognosis.
Today, Braden is 18 years old and has survived nearly 30 surgeries. He loves planes, is active in his church and volunteers as an airman with the Civil Air Patrol.
He and the West family have maintained a close relationship with Michele.
"She's an angel," Braden said.
Over the years, Michele attended Braden's birthday parties and loved taking photos to document the occasion, so it seemed only fitting that she would take his senior photos.
Eighteen years later, Michele momentously documented an unthinkable milestone for the first patient she ever discharged from hospice care. She shared the photos and a testament to Braden's character on her Facebook page.
Braden West's senior photos
"He is a walking testament of faith, and he is love in it's purest form. What an honor it has been to have a front row seat to his life so far," she said.
"One you meet him once, he leaves and impact and you don't forget him," Cheri said.
HeartThreads are the best stories about the best of us. Want more? Follow us: