MADISON, Alabama — This week we rounded out our final selection with senior O-lineman Edgerrin "Edge" Watson as this week's Best 2 Ever Do It (B2EDi), Walter Jones Offensive Lineman of the Week.
Due to medical interference, the explosive player from James Clemens was not able to Facetime NFL Hall of Famer, Walter Jones after practice like usual. Instead, he was able to talk to Jones on his own time this week for some words of encouragement, and to congratulate him on earning the honors.
Watson has excelled on the field for quite some time. Beginning his career on the line has helped him realize his attraction to helping others.
"I've always been a trench boy, protecting the QB, opening up holes, getting sacks, stuff like that," he said.
But the Walter Jones B2EDi Offensive Lineman of the Week award recognizes players not only on the field, but off the field as well. Even though Watson's Friday nights are reserved for protecting his team, his Sunday's are reserved for someone else.
On Sunday's, Watson uses his time to dedicate himself to serving others at his church. As a church camp worker, he helps younger kids learn more about life. He said his favorite part is seeing their curiosity in the world.
"They ask me a lot. They ask me a bunch of questions and it feels like I'm needed," Watson added.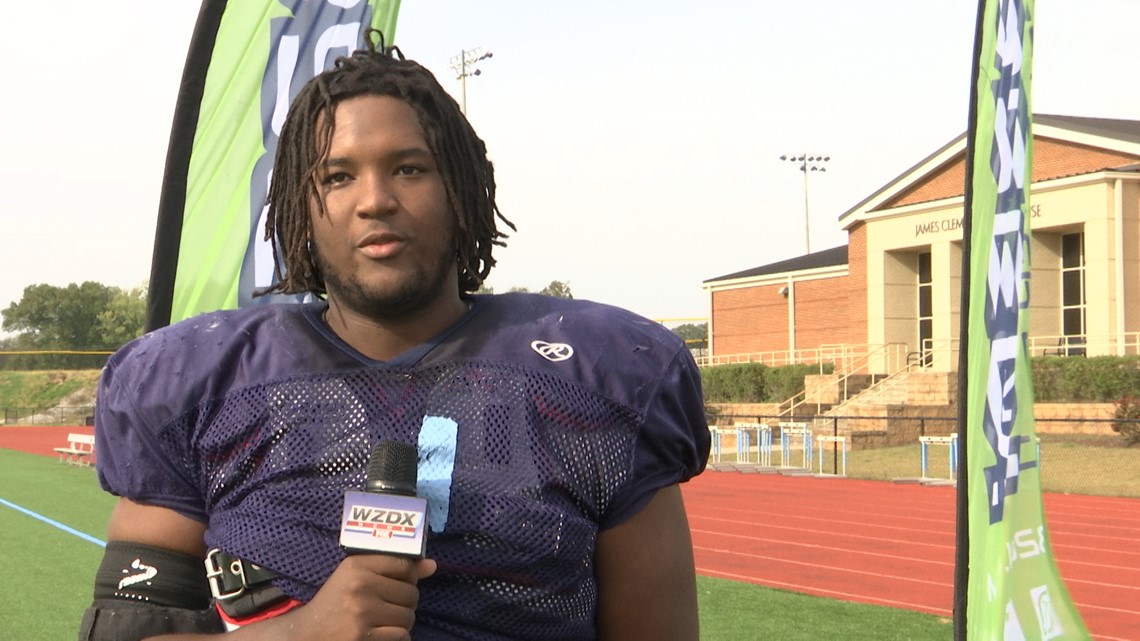 Giving kids an opportunity to better themselves is the reason Watson does what he does, and the reason he wants to continue volunteering in his community.
Walter Jones, B2EDi, and WZDX are incredibly proud to recognize Edge as this week's Walter Jones B2EDi Offensive Lineman of the Week.
All lineman recognized for this award will be acknowledged this coming Wednesday during a banquet put on by Walter Jones himself. The young men will have an opportunity to meet Jones in person and ask him any questions they may have on his experiences, both in the game and in his community. We will have live coverage from the event Wednesday night on WZDX.