DECATUR, Ala. — Coming in at 6-foot-3, 300lbs, Priceville Offensive Tackle Tyler Cappi not only serves as a safeguard for his quarterback. He also excels in another stadium, the classroom.
"I try to lead all the kids in my school if they have a problem with homework like just a couple days ago one of my teammates had a problem with math homework and I helped him out," said Cappi.
Now it's not easy maintaining a 4.0 average when football is your full-time job. Tyler's determination to excel and help in the classroom was inspired by the people closest to him.
"My mom is from Korea and she is all about that education, that's why my brother was super hard with the books and studying. He's inspired me to be stronger not only physically but mentally."
While Tyler awaits his offer to play football at a collegiate level, he aspires to major in engineering. Until then, he plans to continue to be a beacon of motivation for his teammates both on and off the gridiron.
"Some of these guys have never been pushed and I hope to inspire them to be pushed in the weight room, in the classroom, and if they're goofing off I just tell them you got to get to work."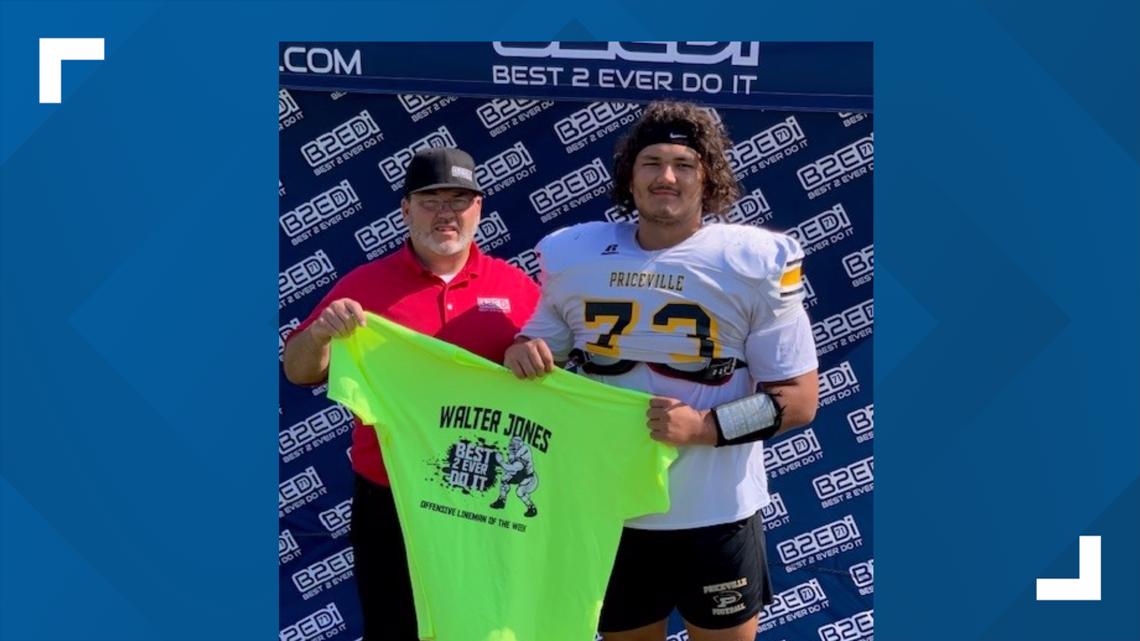 Congratulations to Tyler Cappi on being named this week's "Walter Jones B2EDi Offensive Lineman of the Week."
Stay with WZDX Sports to see who we choose next.