The Rocket City Trash Pandas unveiled their five Inaugural season uniforms, during a community party at Big Spring Park in Downtown Huntsville on Thursday evening.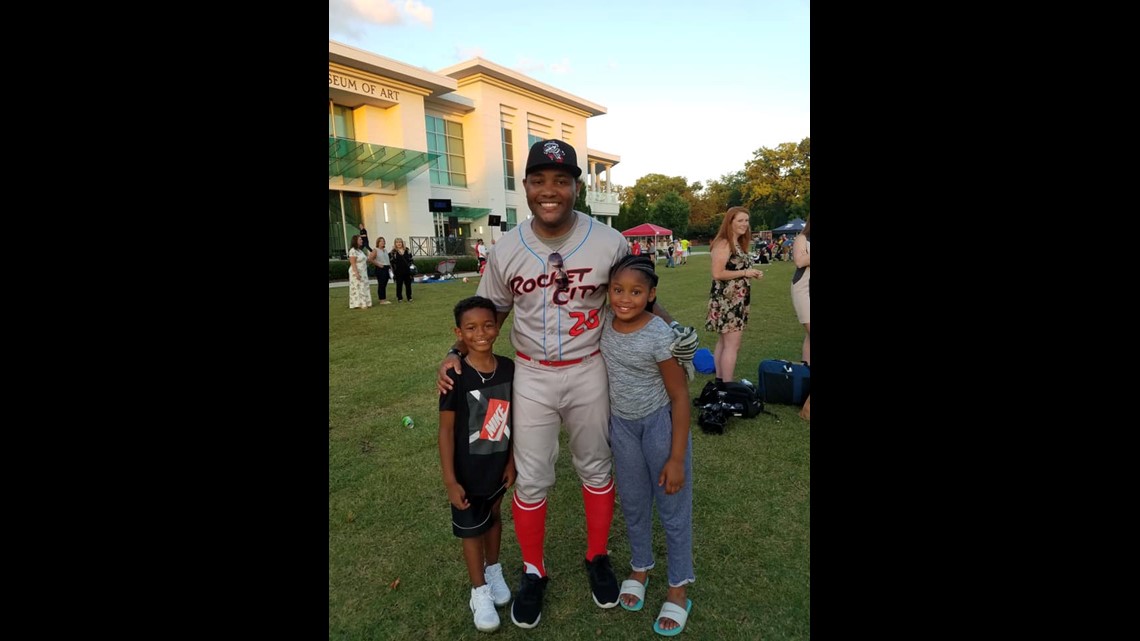 North Alabama television personalities like WZDX Sports Director Mo Carter modeled the full official uniforms, which included the jerseys, pants, socks, belts and caps.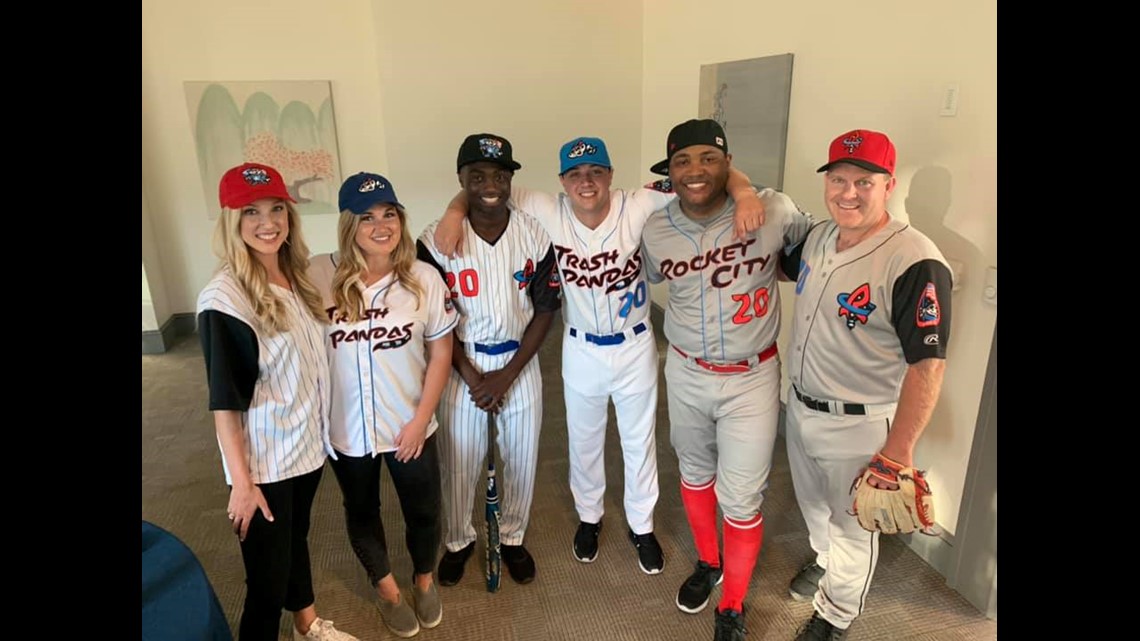 During the 2020 season, the Trash Pandas will sport 5 uniforms:
– Home white uniform with Blue Caps
– Away gray uniform with Black Caps
– Home Alternate Saturday/Holiday Uniform (pinstripes & black sleeves)
– Away Alternate Saturday/Holiday Uniform (gray with black sleeves)
– Salute to Military Sunday/Holiday Uniform
Opening day for the Rocket City Trash Pandas is April 15, 2020.