NASHVILLE, Tenn. — The Tennessee Titans know it's almost impossible to win a game turning the ball over three times.
They found a way to overcome their mistakes for a big win against a team they rarely beat, especially in Nashville.
Ryan Tannehill threw for 197 yards and three touchdowns and the Titans held off the Indianapolis Colts 25-16 Sunday to grab an early tiebreaker in the AFC South.
"I'll take a win no matter what ...," said Tannehill, who was intercepted twice. "Find a way to win. Obviously have some things to clean up, but we found a way to win and that's why we're here."
The road team had won the previous five games in this division rivalry with the Titans only 8-16 in Nashville in this series. This was their first home win since Oct. 16, 2017, over the Colts. Tennessee also hadn't won a game turning it over three times since beating Atlanta 20-13 on Oct. 7, 2007.
This time, the Titans (2-1) are the defending AFC South champs with a healthy Derrick Henry. The reigning AP NFL Offensive Player of the Year ran for 113 yards, topping the 100-yard mark for a sixth straight division game.
The Colts turned two interceptions of Tannehill into 10 points. Indianapolis coach Frank Reich called it a "heartbreaking loss."
"You don't lose many games when you win the turnovers 3-0," Reich said.
The Colts (0-3) are off to their worst start since 2011.
"It just feels like a bad dream, honestly," Colts linebacker Darius Leonard said. "Starting 0-3, first loss here in Tennessee. It just sucks. Got to find a way to win."
Carson Wentz started after being questionable for Indianapolis with a pair of sprained ankles. He never ran even once, choosing to throw the ball away repeatedly when pressured. He finished with 194 yards passing.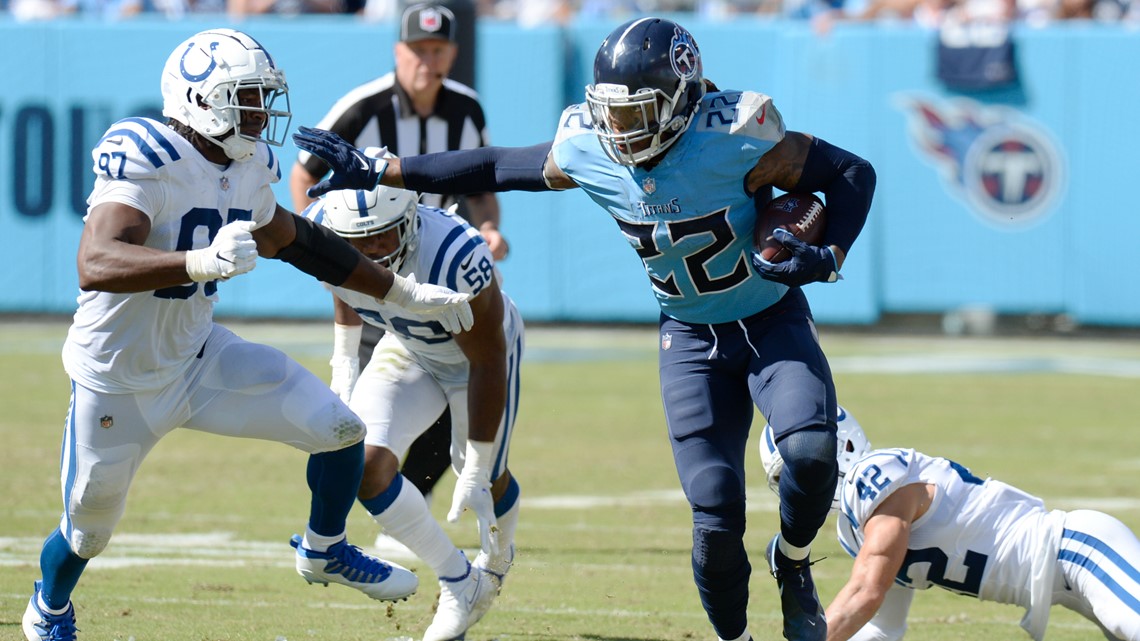 The Colts twice had first-and-goal inside the Titans 9 in the second half. Tennessee's defense, much-maligned in 2020, held the Colts to a pair of field goals by Rodrigo Blankenship. The last came with 10:20 left when Blankenship's 24-yarder pulled the Colts within 22-16.
Tennessee then put the game away, going on a 14-play drive chewing up 7:22 of the clock. Randy Bullock put Tennessee up 25-16 with a 32-yard field goal.
The Colts tried for a final score, but Blankenship's 51-yard attempt was wide right with 57 seconds left. The Titans knelt down for the win.