WASHINGTON, D.C., USA — Not much has gone wrong for the Braves during their 12-game win streak. But injury struck Monday night at Nationals Park. And now they'll be without their All-Star second baseman for the foreseeable future.
Ozzie Albies suffered a fractured left foot during the club's 9-5 win over the Nationals, an injury that will sideline Atlanta's stalwart second baseman for a good chunk of the summer. Albies will be out until at least mid-August after the club placed him on the 60-day injured list Tuesday, selecting the contract of infielder Phil Gosselin in a corresponding move. This will be the second stint with the Braves for Gosselin, who emerged as a valuable utility man for the club from 2013-15.
The versatile journeyman will again slide into a depth role while Orlando Arcia assumes everyday second-base duties in Albies' place, manager Brian Snitker said Tuesday. A natural shortstop, Arcia was the Brewers' everyday shortstop from 2016-20 before serving in a utility role with Atlanta the past two seasons.
"He's done a really good job for us in limited time, gotten some big hits," Snitker said. "He's a ballplayer. He has good instincts. It's not going to bother him. He can slow the game down, and the biggest thing on a daily basis will be reading the card at second, as opposed to short. We've seen, on the double play, his arm plays there."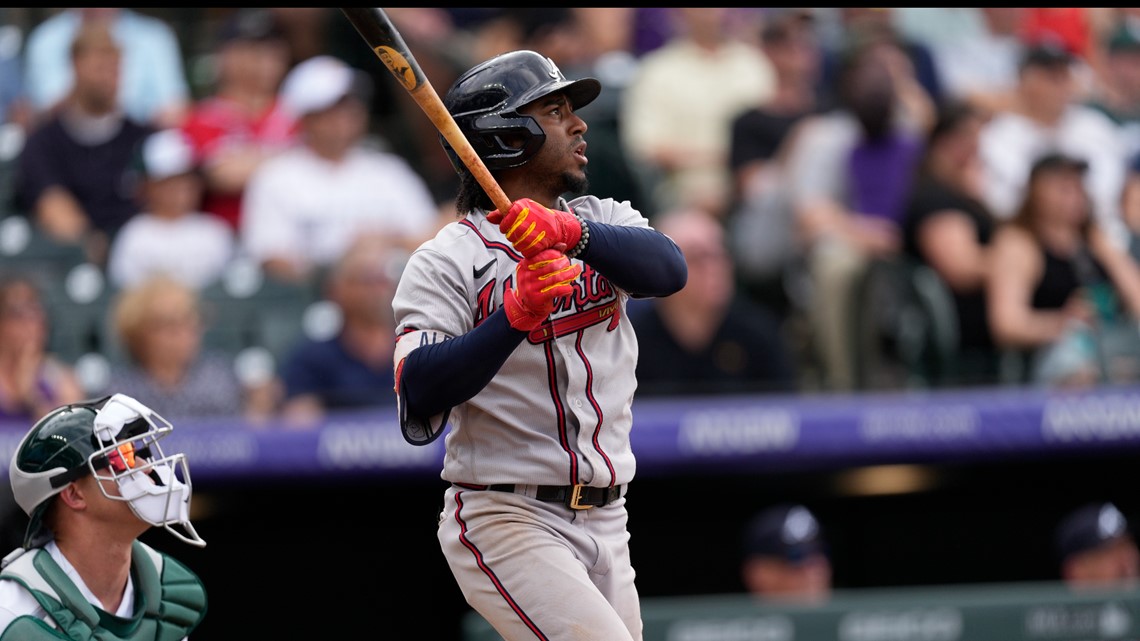 Jammed by a 3-2 Steve Cishek fastball in Monday's fifth inning, Albies tripped attempting to leave the batter's box after an awkward swing resulted in a ground ball to short. He was unable to run to first base on the groundout, then limped gingerly back to the dugout and was replaced by Arcia to begin the next half-inning. Shortly after, the Braves announced the fracture. Albies has not addressed his injury publicly.
"I hate it for Ozzie, and I hate it for us," Snitker said. "It's unfortunate, but it's one of those things. He'll be fine. He's young. He'll heal quick, but I just hate it for the kid because he loves to play baseball and he's such a big part of our club."
The injury comes just as Albies was heating up after a slow start, with 11 RBIs in his past seven games entering Monday night. Before that, it had been a down season for Albies, who is hitting .244 with eight homers and a .694 OPS through 62 games. The two-time All-Star and 2021 NL Silver Slugger winner became the youngest second baseman in MLB history to compile 30 home runs and 100 RBIs in the same season.
"The whole dugout kind of shut down, because you saw it right off the bat, when he fell," center fielder Michael Harris II said. "You knew something was wrong, with him limping back. That definitely hurts. But we have to continue doing what we do, continue winning for him and for ourselves."
The 33-year-old Gosselin a Braves fifth-round pick in the 2010 MLB Draft, then batting .282 with one home run and five RBIs in 70 games over parts of three seasons in Atlanta. He's also played for the D-backs, Phillies, Angels, Rangers, Pirates and Reds, batting .261 in 104 games last season with the Angels.