CLEVELAND — It's hard to believe we're just two days away from Major League Baseball, and the Indians' roster is beginning to take shape.
Manager Terry Francona announced his five-man starting rotation on Tuesday, while several players are rounding into form after either injuries or slow starts during the initial Spring Training. Many well-known names return, but still others are trying to find their footing in Cleveland.
Among those lesser-known members of the club, which ones are best positioned for a possible breakout season? Here's a list of five Tribe players to keep an eye on as the season starts.
Franmil Reyes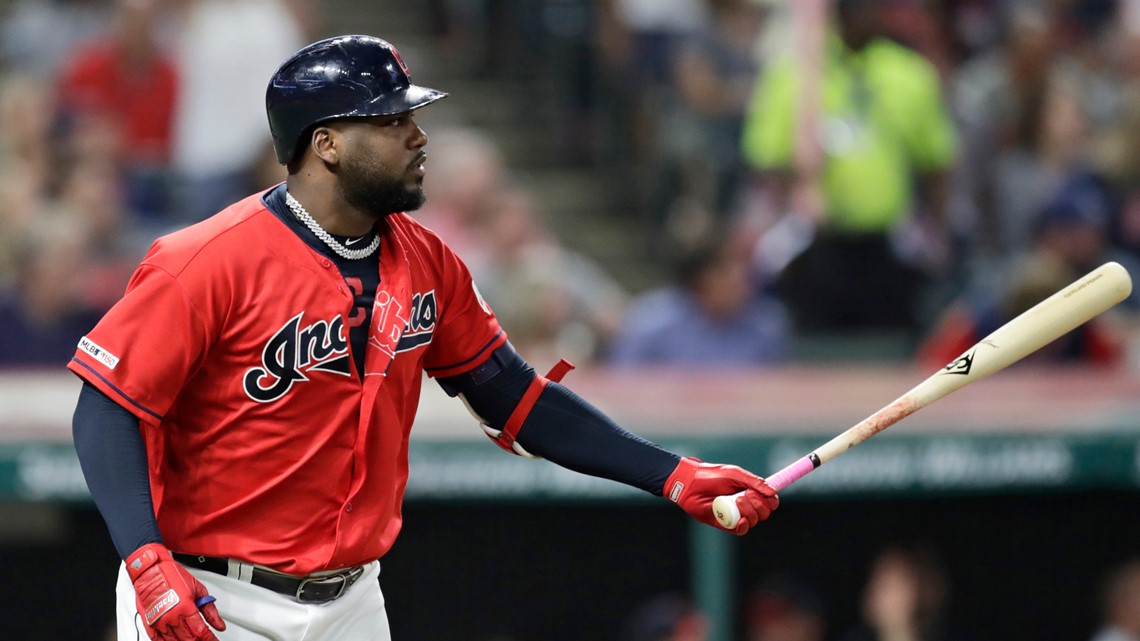 The 25-year-old could end up being the crown jewel of the Trevor Bauer trade, and combined to hit 37 home runs for the Padres and Indians last year. The man is an absolute tank standing at 6-foo-5, 275 pounds, and shows the potential to hit 40-50 dingers during a full season.
Reyes has struggled defensively, but has worked on his outfield mechanics in the offseason, and it likely won't matter as much since Terry Francona will often slide him into the DH role. The main focus will be on him emerging as a force in the middle of the batting order, and if that happens, this lineup could be dangerous.
Oscar Mercado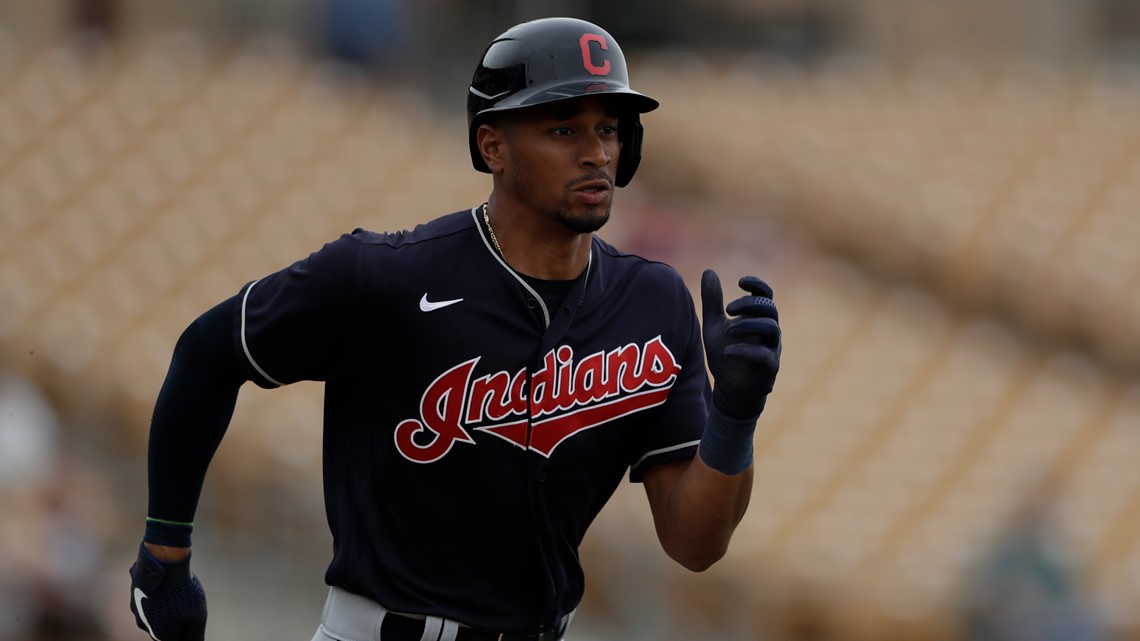 You could argue the center fielder already broke out last year, hitting 15 homers and stealing 15 bases while posting eight defensive runs saved as a rookie. Still, any young ballplayer wants to progress, and 2020 could be the year Mercado takes that next step.
One area where the 25-year-old could stand to improve is with his eye at the plate, as he had only 28 walks and a .318 on base percentage last year. Other than that, there aren't a whole lot of visible flaws in his game, and it seems as if the sky's the limit provided he continue to work hard (that won't be a problem).
Aaron Civale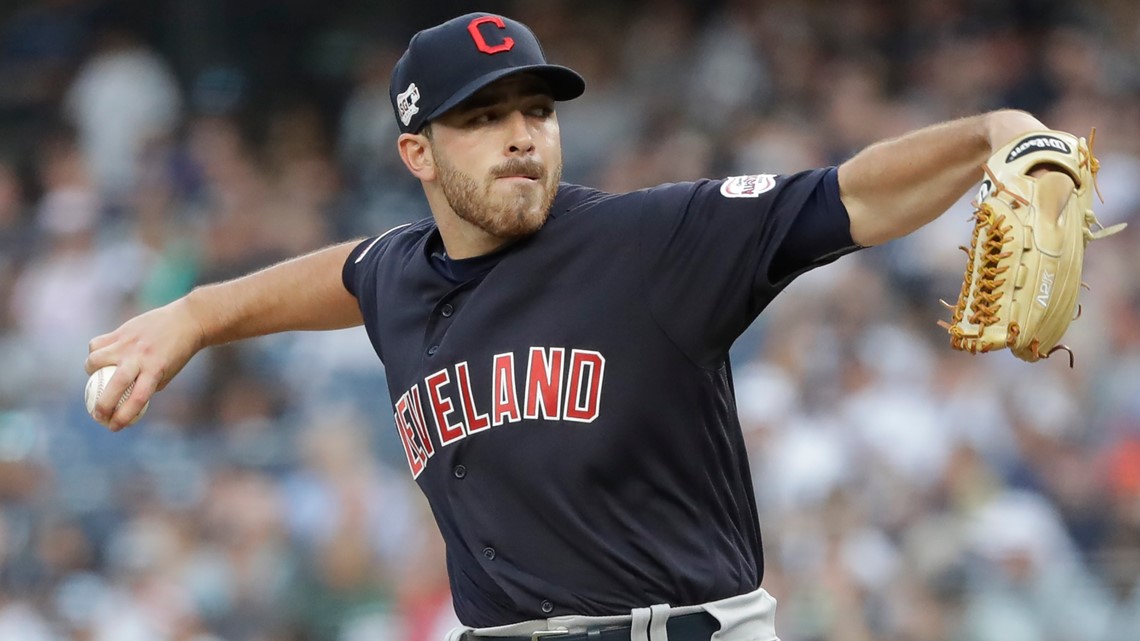 Another player who burst on the scene last year as the rotation dealt with a slew of injuries, Civale posted a most-impressive 2.34 ERA in 10 starts. It was the culmination of a rapid ascent through the minor leagues that began after he was drafted in the third round in 2016, ahead of both Shane Bieber and Zach Plesac the same year.
Francona announced Tuesday that Civale has indeed made the 5-man rotation, with Adam Plutko relegated to a bullpen role. The 24-year-old now has his opportunity to prove he can stick with the Tribe long term, which would simultaneously showcase the organizations impeccable ability for developing young starters.
James Karinchak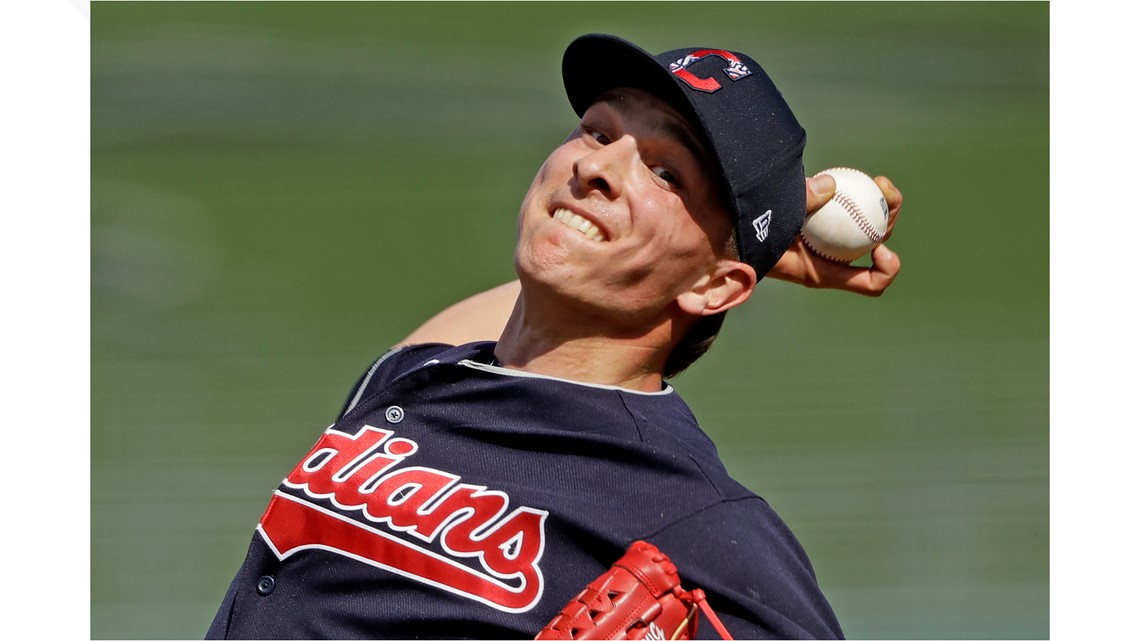 Fans got a sneak peek of the young fireballer last year, when he gave up just one run across five appearances for Cleveland. His minor league numbers were spectacular, as he stuck out 74 batters across just 30.1 innings pitched.
The bullpen remains the Indians' biggest question mark, with a lot of guys like Karinchak lacking experience at the big league level. To further complicate things, the lethal fastball combination Karinchak could've formed with newcomer Emmanuel Clase will not come to pass following the latter's PED suspension. Now Karinchak has that role to himself, and if he can hold his own, it would go a long way toward solidifying the pitching staff.
Bradley Zimmer
Once the top prospect in the Tribe farm system who was nearly a part of the Andrew Miller trade, injuries have limited Zimmer to just 43 big league games since 2018. Many saw the 27-year-old as "forgotten" after the emergence of Mercado in center field, and a pedestrian spring at the plate seemed to confirm those sentiments.
Then, something happened: The Indians returned to Cleveland for "Summer Camp" after the coronavrius shut down and Zimmer took off offensively, including a two-homer performance during an intrasquad matchup. The hitting continued in the exhibition games against Pittsburgh, and he's made it very hard for Francona and the front office to leave him off the 30-man roster at this point.
Zimmer's speed and defense appear to be intact, traits that will prove even more valuable with Delino DeShields Jr. likely starting the year on the injured list after his own bout with COVID-19. This outfield group is already underrated, and if Zimmer can finally squash the injury bug, look out.