DECATUR, Ala. — Like peanut butter and jelly, football belongs in the South. At least that is what one local woman has said after playing the sport for over a decade.
Jessica Salazar moved to Decatur, Ala. earlier this year after growing up in south Florida. Now the Director of Programming at Decatur Athletic Club, Salazar enjoys staying active, but she's taking that motivation and using it for a new team she plans to play for.
Salazar signed to play for a professional football team with the Women's Football League Association in Birmingham. Due to Covid-19, the league has not been able to begin play yet.
But Salazar's journey to professional football started at a young age.
"I tried to be a pageant queen, but that was not my forte. Sorry mom!" she said.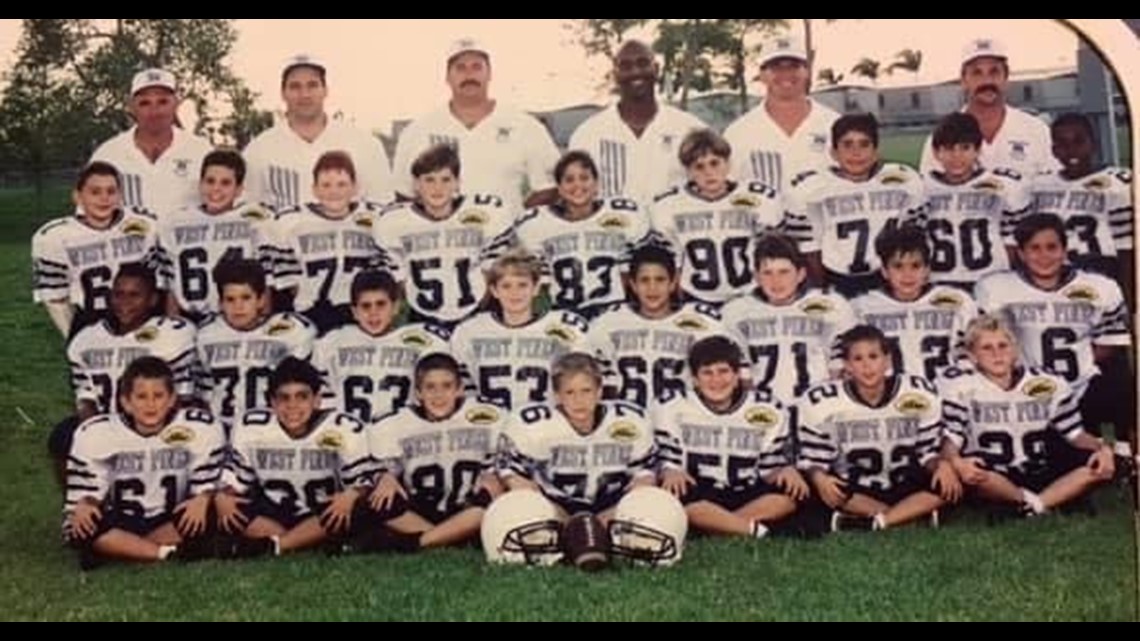 In elementary school she always was interested in playing with the boys. Her brother played football, which is where her passion began. Salazar begged her father to play in a local recreational league, but she was always told no.
For Christmas one year, she decided to ask Santa for exactly what she wanted, football equipment.
"So Santa Claus finally got that gear for me and I begged and begged my dad to let me practice one day with the boys," she continued, "I said 'Please let me play.'
Finally her dad allowed her to join a practice one day to use her new gear, and one day is all she needed.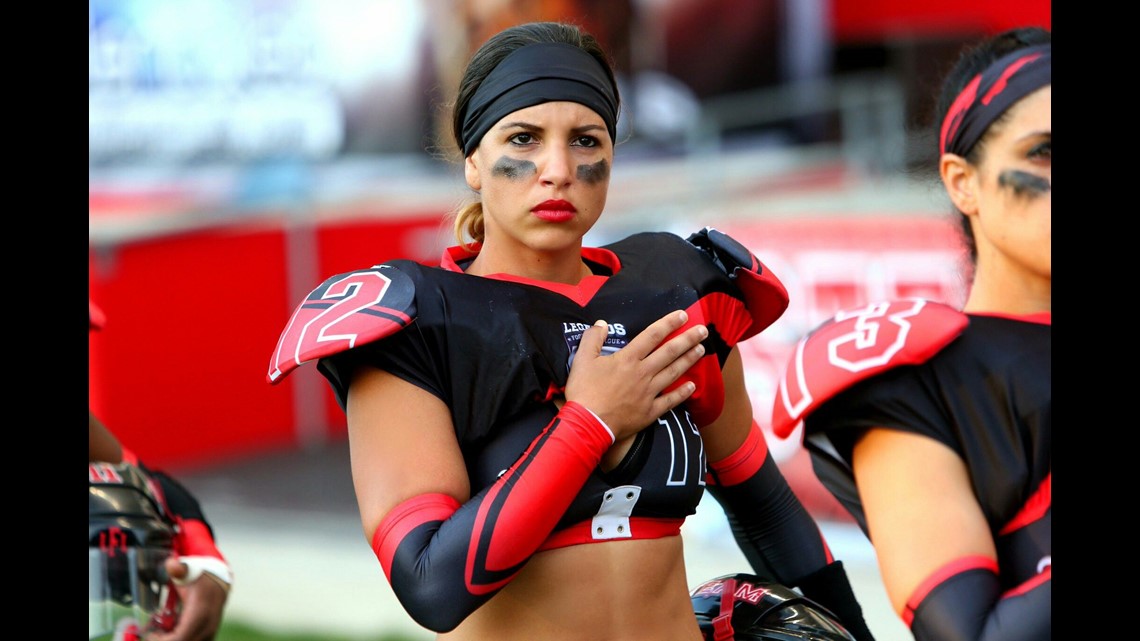 "I would always go to the practices geared up just waiting for my chance, and so finally they called my name and I went up against a boy, he was an older boy as well, and I hit him so hard. Everybody was, you know, roaring and oohing, and so that created a lot of confidence in my dad. He was like 'let's go sign up right now, you're good to go'."
Her football career lasted until high school, when she decided to play sports 'more suited' for girls. Basketball and volleyball were other passions of hers at the time, so she put her focus on those two sports instead. It was not until 2009 when she picked back up the pigskin.
Salazar's mother introduced her to the Legends Football League (LFL) in Miami. The league was owned by Playboy at the time, and the majority of the league consisted of Playboy models who wore lingerie during games.
"She's the one who came across this lingerie football league and was like this is perfect. You're good looking and you're an awesome football player and you would dominate. So she was the one encouraging me to do it."
It would take a few years and a league change before Salazar would make it on the team. The league evolved into a more competitive environment that was more suited for women willing to get down and dirty.
"It's pretty hardcore now I would say. It's on turf field, you're wearing a hockey helmet, shoulder pads, little shorts, a little top," she added.
Her amateur football journey would take her from Miami to Atlanta. Eventually she would make her way to the Tennessee Valley, where her dream of being a paid football player would become reality.
"I put a bunch of highlights from my LFL career and sent it on over there and signed my letter of intent to play."
Salazar is signed to play in Birmingham for the 2021 season.