HUNTSVILLE, Ala — Coming in at 6' 2", 290 pounds, senior O-lineman Brendan Bechtel was awarded this week's Best 2 Ever Do It (B2EDi), Walter Jones Offensive Lineman of the Week.
The explosive player from Grissom was able to Facetime NFL Hall of Famer, Walter Jones after practice this week for some words of encouragement, and to congratulate him on earning the honors.
Unlike a few past winners, Brechtel has always been in the trenches.
"I was always the biggest and the tallest, so I was basically automatically booted to the line," said Brechtel.
For Brechtel, pancaking is just one of the many joys he gets when moving around some of the largest players on the field. He said being apart of scoring in any way is the most rewarding part of his position.
"It feels great knowing I was apart of making that happen,' he added.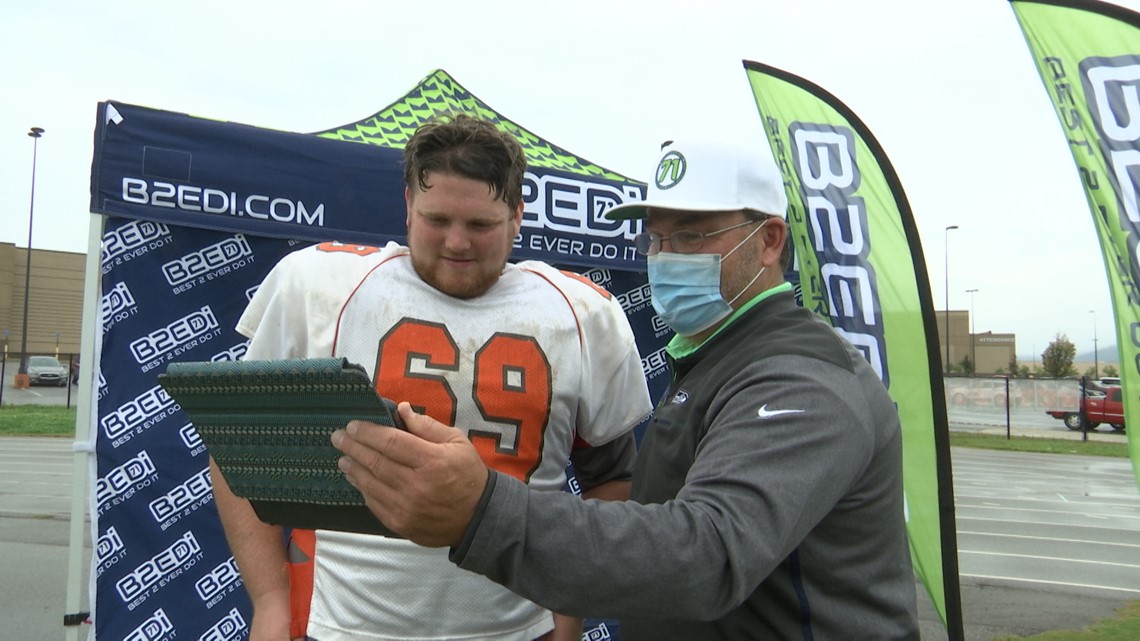 To be selected as the Best to Ever Do It, players are expected to be good not only on the field, but off the field as well. When he's not at football practice, Brechtel likes to volunteer his time helping others, specifically those with special needs.
He said, "I've gone and done activities with them, and I volunteer to help coach the youth groups. I just really try my hardest.. If anything is available, I'll do it."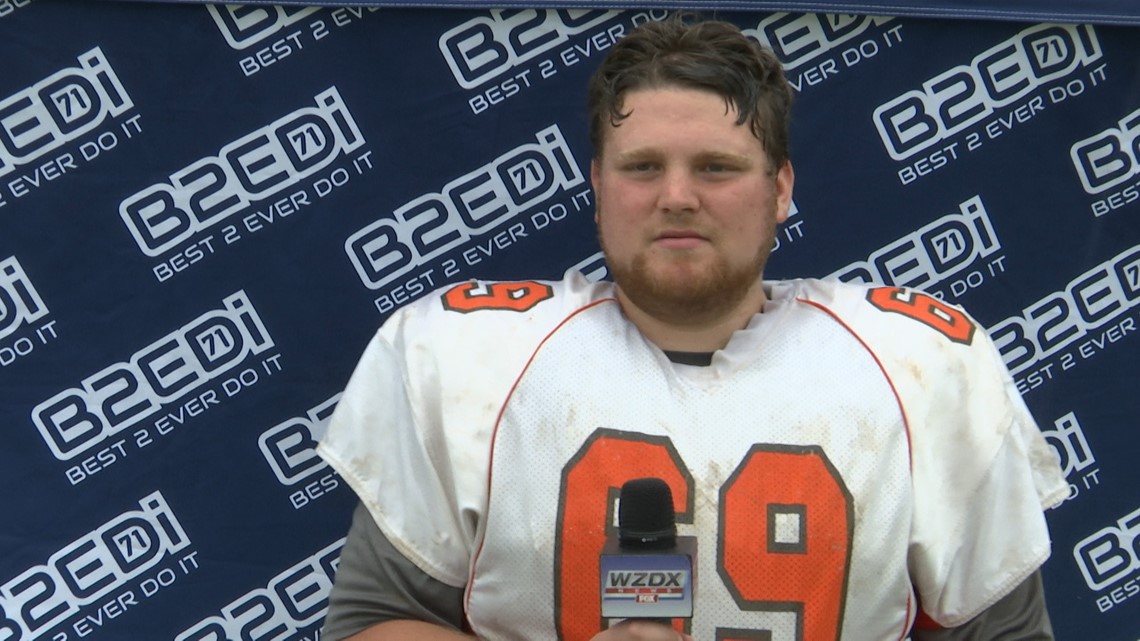 Congratulations to Brendan on being this week's Walter Jones B2EDi Offensive Lineman of the Week. Check out who wins each week on WZDX's First Down Friday Night show on Friday's at 10pm or on WZDX Sports Xtra Sunday at 10pm.