HUNTSVILLE, Alabama — This week senior O-lineman and tight end Nicholaus Stokes was awarded this week's Best 2 Ever Do It (B2EDi), Walter Jones Offensive Lineman of the Week.
The explosive player from St. John Paul II was able to Facetime NFL Hall of Famer, Walter Jones after practice this week for some words of encouragement, and to congratulate him on earning the honors. During their conversation, they also found out they have more in common than they thought. The last few games, Stokes was told he was moving back to tight end, which is a position Jones is very familiar with. During his time at Holmes Community College, Jones actually played both outside tackle and tight end, which is what Stokes is now looking at doing.
Stokes said, "Freshman year I was a receiver [on special teams], and then I didn't come out my sophomore year, I played basketball. I came back out the following year and was at tight end, and then this year I went to tackle, and then back to tight end."
But the Walter Jones B2EDi Offensive Lineman of the Week award recognizes players not only on the field, but off the field as well. For Stokes, his work off the field has been going on since he was young.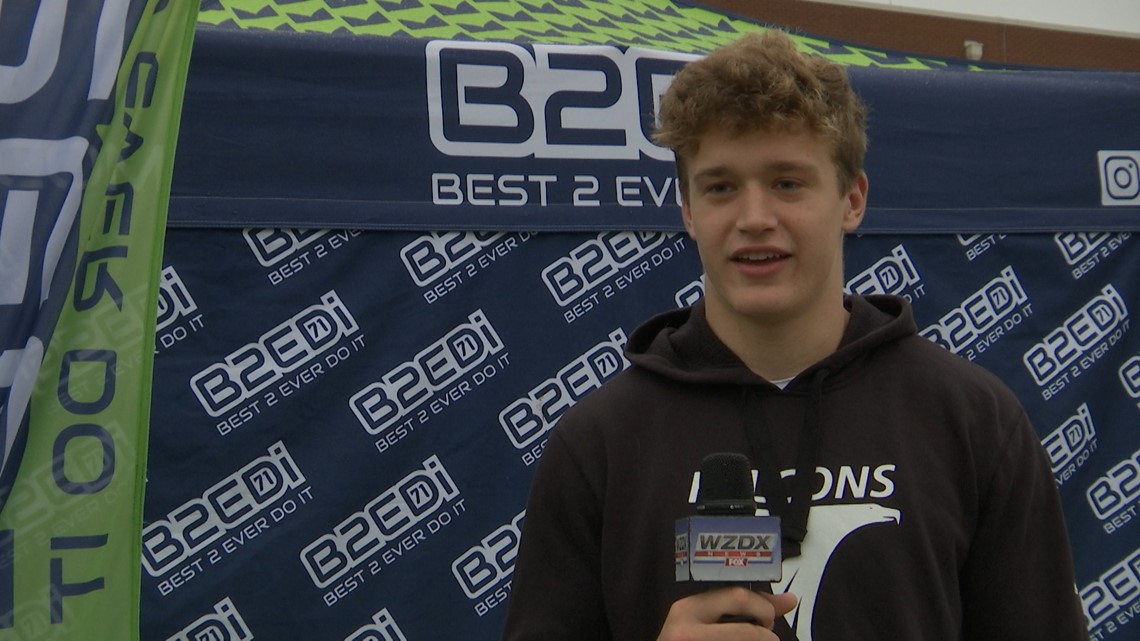 As an Eagle Scout, he's recorded over 170 hours of community service. Nearly 60 of those hours were dedicated to his Boy Scout Eagle Project, which resulted in him rebuilding a gym wall at an inner-city basketball facility.
"It's not hard to be an Eagle scout, it just takes a lot of time so with football it takes dedication," he said.
Boy Scouts has helped give Stokes an outlet for his draw to helping the community. From other sports opportunities to fundraising, Scouts has given him a chance to shine in his community.
Stokes' other accomplishments include his involvement in various other clubs and sports such as basketball, math club, wrestling, swim, mountain biking, and even being scuba certified.
On top of his involvement in his community, Stokes makes sure his academics are in line as well. With a handful of AP courses taken already, he's managed to uphold a 4.16 GPA.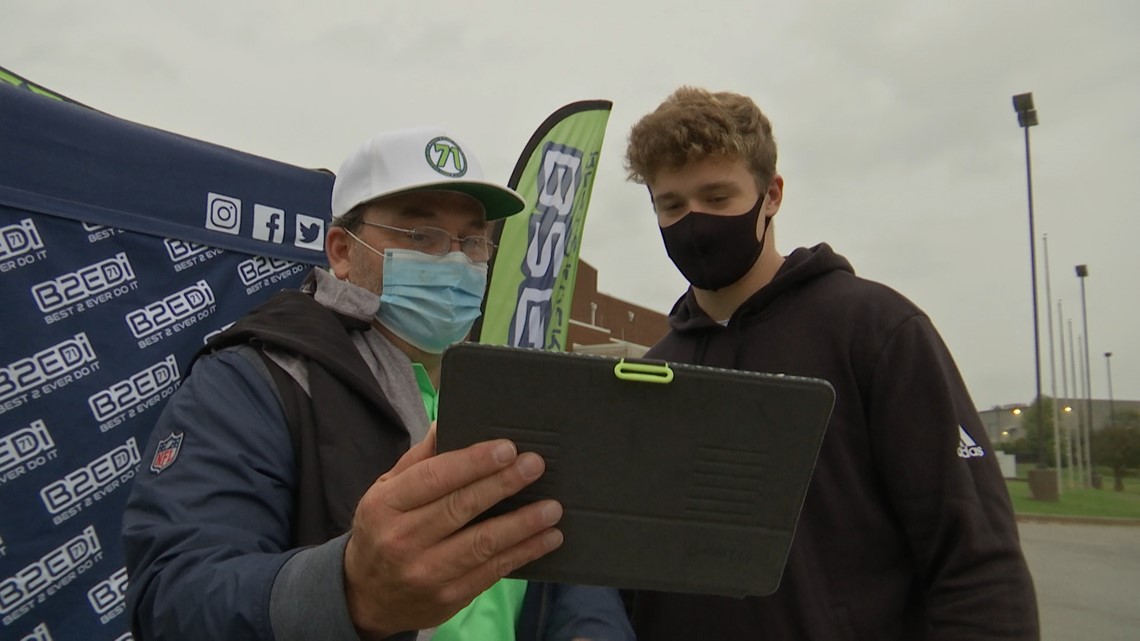 Walter Jones, B2EDi, and WZDX are incredibly proud to recognize Nicholaus as this week's Walter Jones B2EDi Offensive Lineman of the Week. Check out who wins each week on WZDX's First Down Friday Night show on Friday's at 10pm or on WZDX Sports Xtra Sunday at 10pm.