INDIANAPOLIS — Steve Savarese, executive director of the Alabama High School Athletic Association (AHSAA), was elected by the NFHS Board of Directors to the position of president-elect for the upcoming year, and Kerwin Urhahn, executive director of the Missouri State High School Activities Association (MSHSAA), is the new president of the National Federation of State High School Associations (NFHS) for 2020-21. Urhahn, the 61st president of the NFHS, began his one-year term July 2 following the NFHS Summer Meeting, which was held virtually this year due to the COVID-19 pandemic. Savarese's one-year term will begin in July, 2021.
In addition, the following individuals were approved by the NFHS National Council for four-year terms on the NFHS Board of Directors: Tom Keating, executive director, Iowa High School Athletic Association, Section 4; Ty Jones, executive director, Idaho High School Activities Association, Section 8; and Dave Frazier, athletic director, Rutherford (New Jersey) High School; at large, Sections 1 and 4.
Savarese became executive director of the AHSAA in July 2007, after serving as a teacher, coach, athletic director and administrator in the states of Kansas and Alabama for more than 40 years. He is the fourth full-time AHSAA executive director.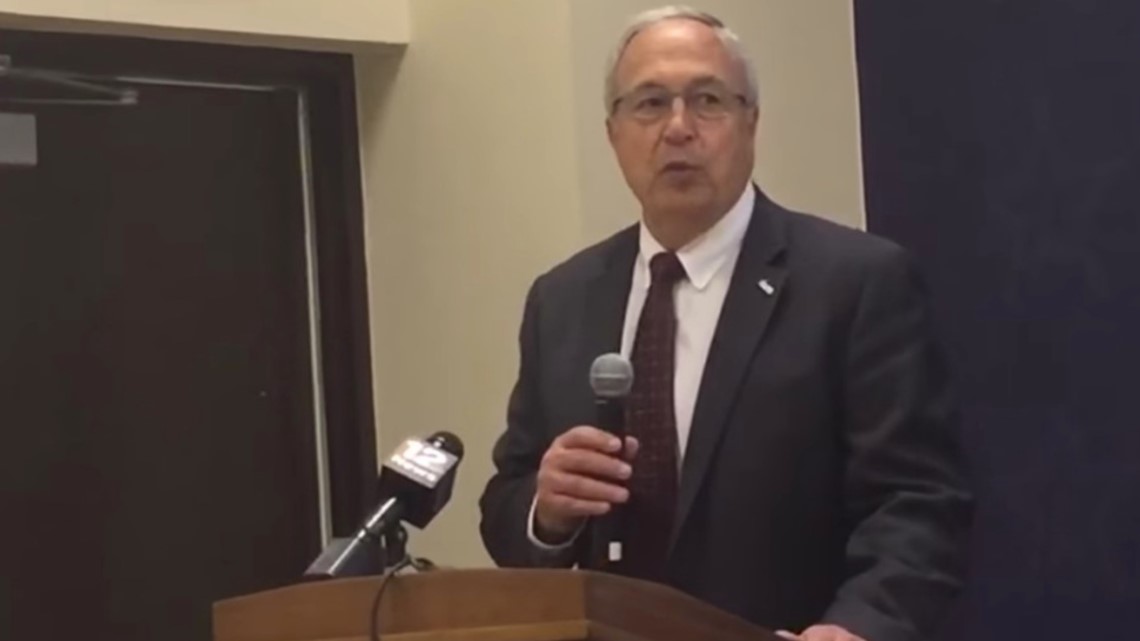 Now in in his 14th year as executive director, Savarese has emphasized health, safety and sportsmanship, and he developed – through the AHSAA Central Board – a revenue-sharing program that has returned more than $17 million to member schools since its implementation in 2010.
Savarese began his career as head football coach of Douglass (Kansas) High School before moving to Alabama. He later became head coach and athletic director of Birmingham Ensley (three years), Alexander City Benjamin Russell (12 years), Daphne (seven years) and McGill-Toolen (three years). Savarese was selected as an NFL High School Coach of the Year finalist in 1996-97.
In addition to his service on the NFHS Board of Directors, Savarese has served on numerous NFHS committees and is currently the chair of the NFHS Network Board of Directors. He has been inducted into numerous halls of fame including the Alabama High School Sports Hall of Fame's in 2010. He was inducted into the Alabama Sports Hall of Fame in 2019.
Urhahn joined the MSHSAA as executive director in 2006 after serving as superintendent of schools in Portageville, Missouri.
Prior to joining the MSHSAA, Urhahn taught all levels of high school mathematics and coached volleyball, basketball, baseball and golf at Bloomfield High School from 1991 to 1997, and he assumed the role of athletic director in 1994. Urhahn was named principal in 1997 and served three years before becoming the superintendent of the Portageville School District in 2000.
A member of numerous professional organizations, Urhahn is a representative on the Missouri Association of School Administrators (MASA) State Accountability Committee, and he also serves on the Missouri Department of Elementary and Secondary Education MSIP Performance Committee. From 1998 to 2001, he served on the MSHSAA Southeast Investigative Committee. Nationally, Urhahn previously chaired the NFHS Technology Committee.
Urhahn, who served on the MSHSAA Board of Directors prior to joining the staff, earned both bachelor's and master's degrees from Southeast Missouri State University, an educational specialist designation from St. Louis University and a doctorate from St. Louis University