HUNTSVILLE, Ala — Grissom senior, Jakob Foss has received the First Down Friday Night MVP of the Week award for Week 10 after helping his team defeat Florence 31-6 last week. It was the first time the Tigers have beaten Florence in school history. The win also clinched the Tiger's first playoff appearance since 2004.
Senior quarterback Jakob Foss began his journey with the Grissom Tigers his sophomore year after transferring from Cartersville High School in Cartersville, Ga, the same high school that homed Clemson quarterback and potential 2020 Heisman candidate, Trevor Lawrence.
But Foss said his inspiration to be a great quarterback stems from another player, Aaron Rodgers.
"I'm a big Steelers fan and I remember watching Aaron Rodgers beat them in the Super Bowl, so maybe it's a bandwagon thing for me to do, but I've looked up to him ever since. That's why I wear the number 12," Foss said.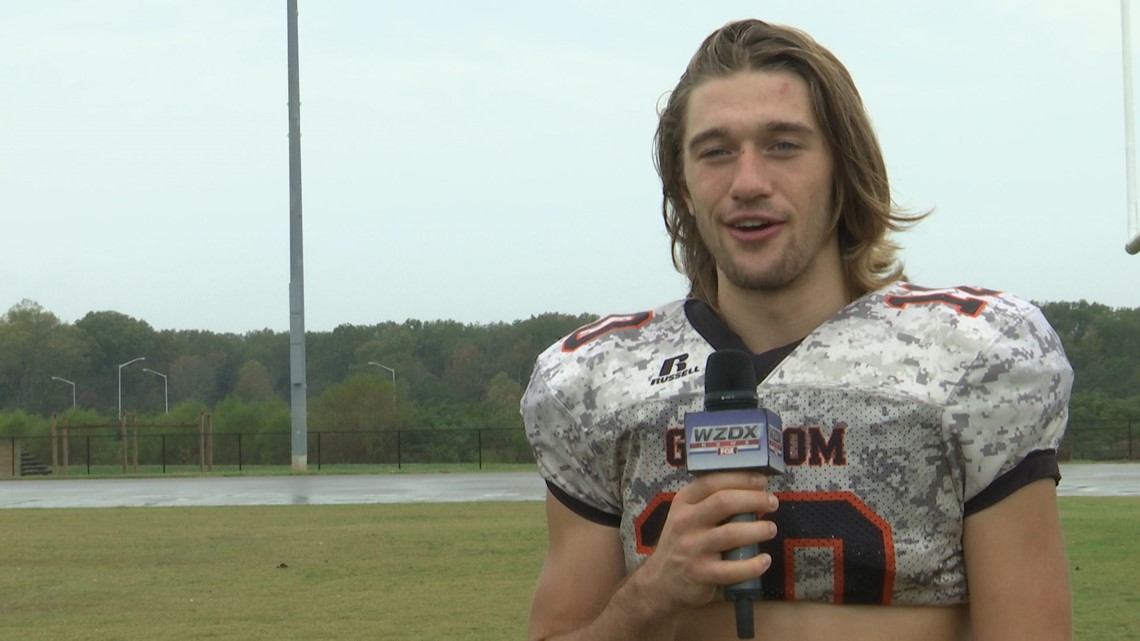 Foss said he has dreams of playing in the NFL one day, and games, like the one against Florence, are just one small step in the right direction.
Grissom is now 5-4 on the season, and are looking at taking on Hazel Green this Friday.
The playoffs will kick off the following week on November 6th, as the Tigers take on No. 1 in the state, Thompson on the road.