HUNTSVILLE, Ala — After helping lead his team to their first 2020 season win, Westminster Christian freshman quarterback Brandon Musch received this week's First Down Friday Night MVP of the Week award.
This season has had a slower start than normal for the Westminster Wildcats. Heading into last week's game, the Wildcats were 0-4, until the class 4A team pulled out the 36-29 win over class 5A Lawrence County.
One player who really helped lead the Wildcats to victory was freshman quarterback, Musch. The fourteen-year-old recorded 309 total yards with 5 touchdowns in last weeks showdown, earning him this week's FDFN MVP of the Week award. Also making him the second-ever freshman to receive such honors.
"It wasn't just me at all," he said, "First of all, I give all the glory to God for all of that because without him, none of it would be possible."
Musch said his teammates really help make the success happen on the field.
Coming into this season, Musch was not necessarily given the starting position right away, but rather had to earn it against his fellow freshman teammate Hucks Hensley.
"Those two guys, they push each other to be better. They want each other to be better, and I think when you mix that type of camaraderie in being thrust into the starting position like that, when he also has the support of his teammates, coaches and the guy that's fighting to take that starting job from him, that's a recipe for success on the field," said Wildcats' Head Coach Louis LeBlanc.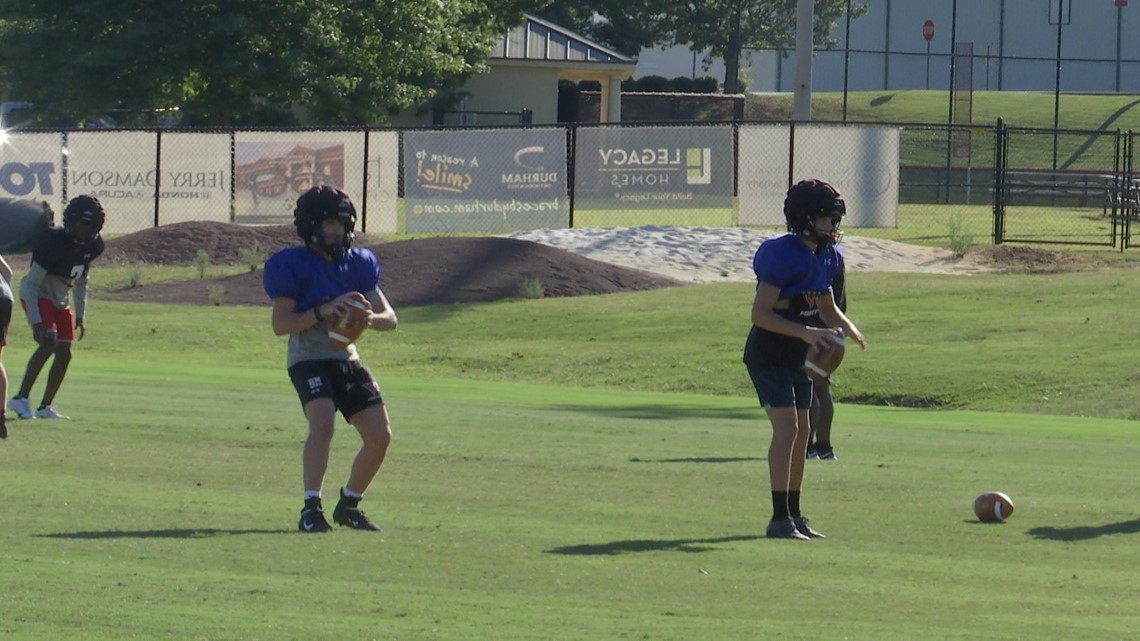 Both quarterbacks have been able to push each other into reaching new goals, and now for Musch confidence is the new priority.
He said, "I go out there with confidence because if I don't go out there with confidence then our team isn't going to be confident, our offense isn't going to be confident and that might just tear our game apart."
Westminster Christian will take on New Hope, a team they shutout 48-0 in 2017, this Friday at 7pm.