FALKVILLE, Ala. — Falkville senior, Christian Angulo has received the First Down Friday Night MVP of the Week award for Week 8 after helping his team shutout Tanner 62-0 last week.
Coming into his senior season, Angulo wanted to make a change. Someone who has helped contribute to that change is the Blue Devil's new head coach Tyler Mitchell.
Under Mitchell's new direction, Angulo said, "Our mentality is stronger. We're more bought into the program than we used to be. We're a lot closer as a family."
Last week, Angulo rushed for 82 yards on nine carries with four total touchdowns, three of which were rushing, and ten tackles.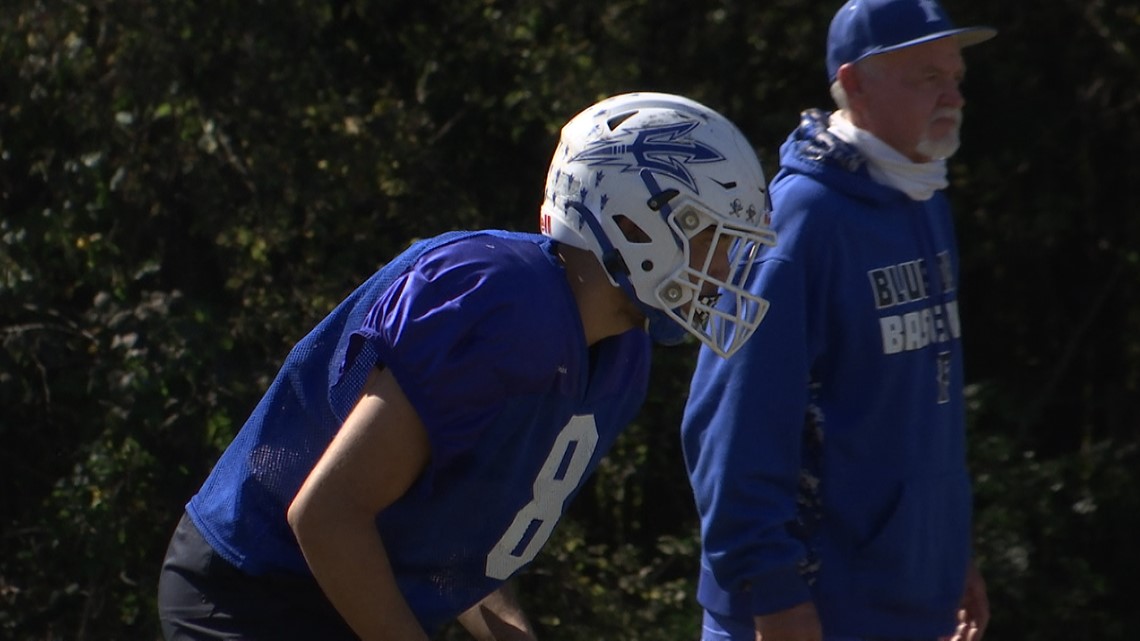 Twelve years ago, Angulo began his career in football, but started on the offensive line at center. He said that time was difficult, but was eventually moved to where he is now. As a wide receiver, full back, defensive back, and quarterback, Angulo has experience almost every position on the field. He said the toughest part of playing both sides of the ball is making sure he's prepared for the opposing team.
"Really it just depends on the teams we play. If we have a team that is really strong on defense then it might be harder to run the ball, or we might go against a good passing offense and it'll be harder to read routes and schemes," he added.
Now that he has found his comfort zone in running the ball, Coach Mitchell believes Angulo is setting a great example for the guys below him.
"He's really stepped up and took the leadership role. He leads by example and he's starting to become the vocal leader," Coach Mitchell said.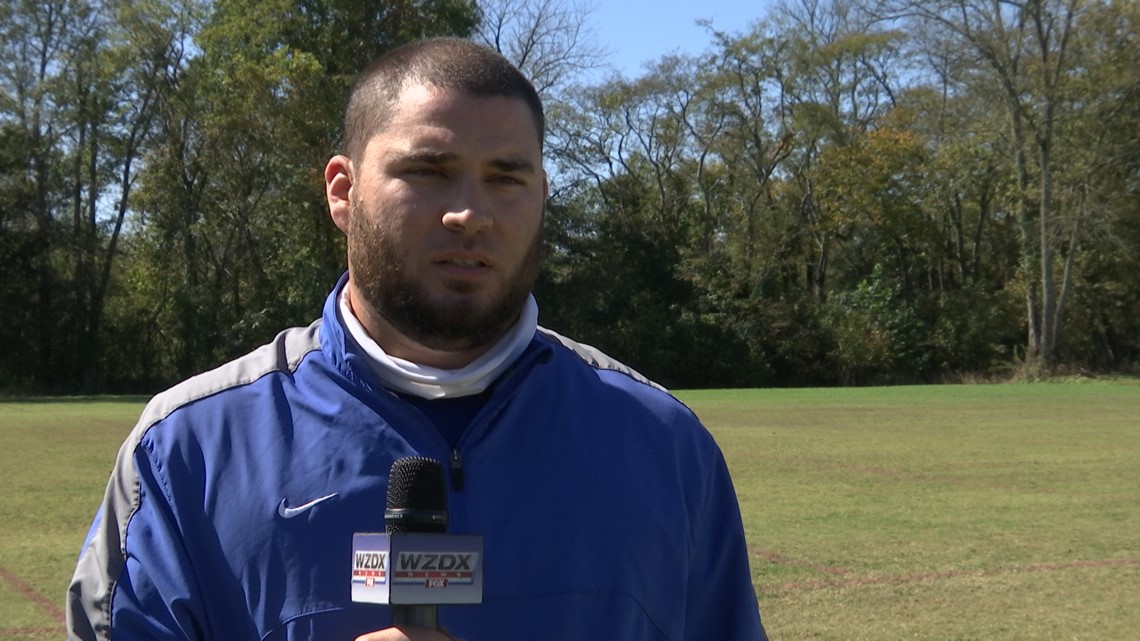 Falkville is 7-0 on the season so far, and are gearing up for their matchup against Ider this Friday.