MADISON, Alabama — In less than one week, high school football will be making it's way back under the Friday night lights. But with this season, comes great responsibility for both the players and the coaches.
"That old saying of make the most of every opportunity because it could be over in a heartbeat? It really takes heart right now because it really could be over tomorrow," said James Clemens head football coach, Wade Waldrop.
It's safe to say this year has been far from normal for athletes all across the country, but here in the South football reigns supreme and teams are hoping that will still be the case this season.
The team at James Clemens High School has not been dressing together in the locker rooms since March. Because of CDC guidelines, players are expected to bring their own water and change their clothes in separate areas.
Coach Waldrop said that those guidelines will not be able to be obtained throughout the entire season though, "At some point in the upcoming weeks we're going to have to take that step to get in a locker room together. You know, we're going to get on a bus together so it's just making sure we have good plans in place for that."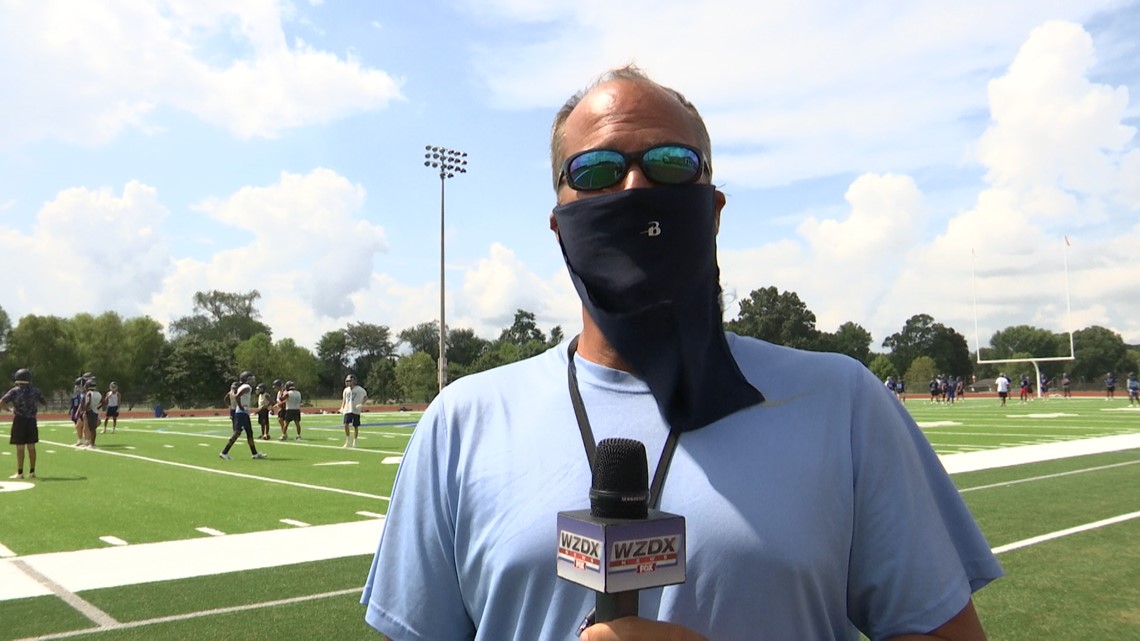 Someone who has made a big impact on the field in enforcing the guidelines is the athletic training staff. Daniel Clark is the lead trainer with Huntsville Hospital and said that the only changes in place are making sure athletes are staying separated.
"Anything that they touch, we're trying to make sure, whether its the seats outside waiting to come in or the tables and stuff that they're using, we make sure to wipe those things down so it puts a little bit more on our plates," he added.
Most of the guidelines in place are procedures that were already expected, such as washing hands and wiping down equipment. But keeping teenagers on top of strict guidelines can be a challenge.
Clark said it takes 60 to 90 days to create a good habit, but once they create these new habits the team will be better off.
"For us to be naive and think that we won't have a case to show up, again that would be naive of us in my opinion. Just because we know we can only control what we're doing on campus right now. When they leave the campus, they are high school kids and their parents can choose to do whatever they choose to do," Clark said.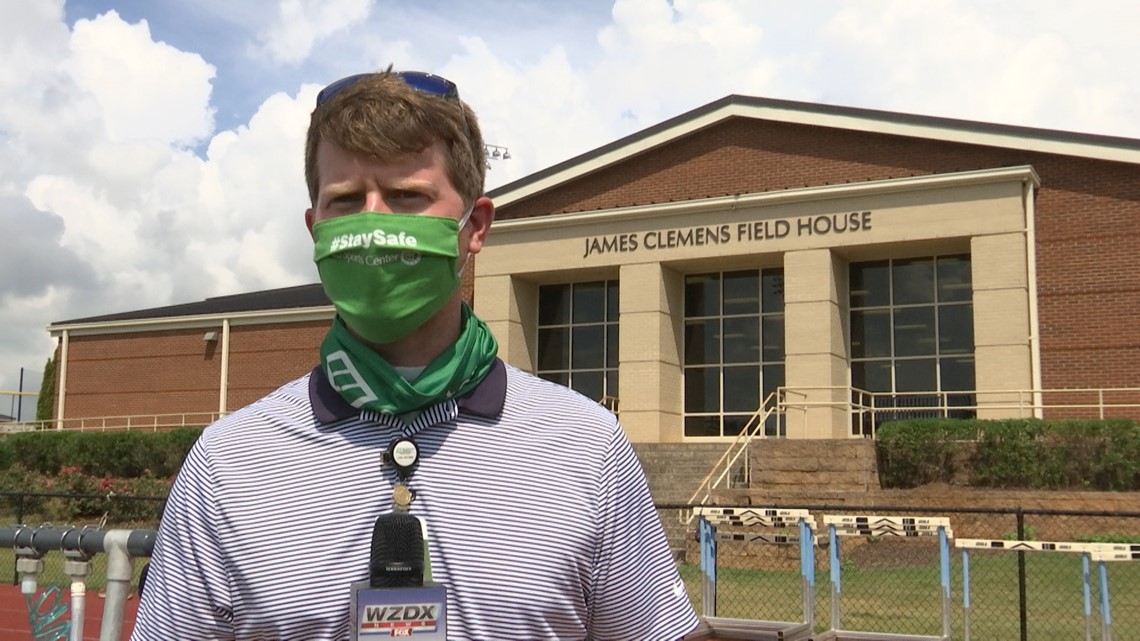 Right now the staff at James Clemens is sticking with what they know to do, and are hoping other schools are doing the same.
"It's just about making the most of being around each other and enjoying the experience of playing together and I sure hope we get as many games as we can in for the players," Coach Waldrop said.
The Jets recently changed their schedule to avoid complications with compliance to CDC guidelines. Instead of opening up in Mobile against Murphy High School, they will open up August 28th at Athens.