MADISON, Alabama — When it comes to sports, there are a lot of moving parts. Players and coaches makes up just part of what makes a great game.
Groundskeepers work long days, and often do not get the recognition for their hard work. WZDX decided to feature a crew that has been working hard even without a season on their hands.
Minor League Baseball announced Tuesday that the season was officially canceled. Since the lack of baseball, the Rocket City Trash Pandas have switched their venue to serve another purpose. Toyota Field is now hosting youth baseball tournaments, camps, and community events to help with the sudden lack of income. Because of this, the Trash Pandas grounds crew is continuing to take pride in their work by showing off their skills.
"On a typical game day well be here 14-16 hours a day like it's nothing," said the Head Groundskeeper, Charlie Weaver.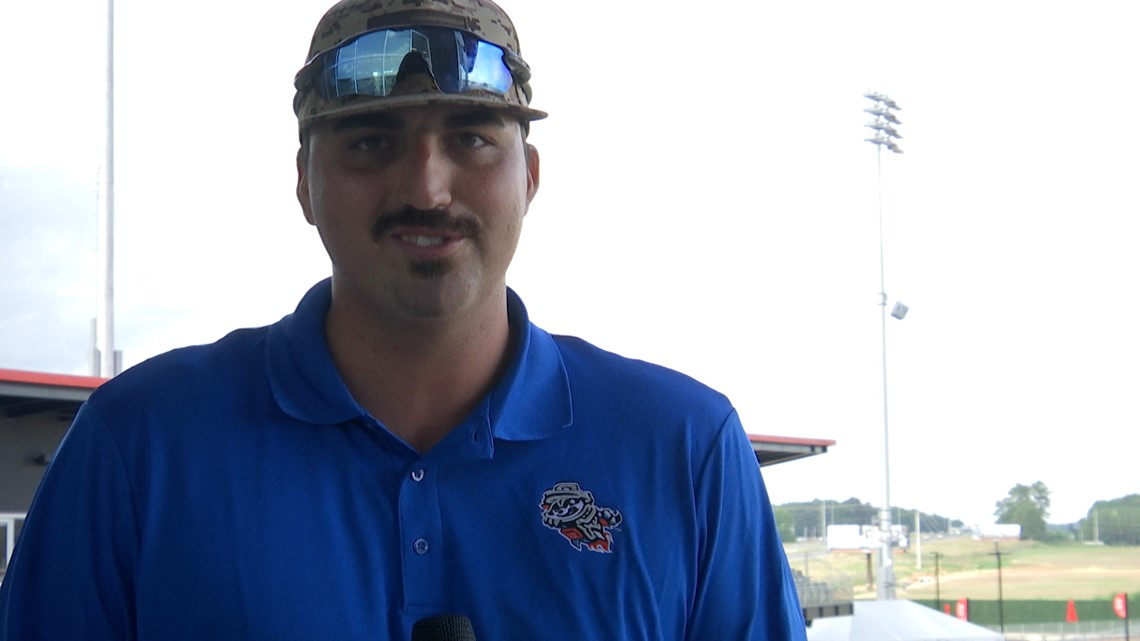 Prepping a baseball field takes a lot of work. That work can often be creative as well. From checkered grass to designs in the outfield, Weaver said it all comes down to preference.
"It's really just a preference from whoever is mowing that day. Some people like to get crazy, some don't," he continued, "We'll get crazy at the end of the season, but toward the end we'll cool off like we have out here right now."
Weaver said the difference between prepping for high school/youth tournaments and professional ball is varied depending on the crew. At Toyota Field, the grounds crew likes to keep the two the same.
"They could be Major Leaguers one day, and we want to treat them like they are. So it's about keeping a consistent, safe surface."
The toughest part of being in the profession comes from the long days away from family, according to Weaver.