HUNTSVILLE, Ala. — The Alabama A&M bulldogs hosted its second scrimmage of the preseason Saturday morning at Louis Crews Stadium. Unlike last weekend, the team's defense showed up and showed out. Despite the absence of six starters who are expected to return Monday, the defense excelled for the entire 90-minute showdown. As far as the other side of the ball, the Bulldog's offensive line was ineffective, allowing the defense to lock down the run game and even make crucial stops in the endzone.
A few touchdowns were made about mid-way through the session but ultimately the unit's effort just wasn't enough.
"One of the things we try to preach is 'respect all, fear none', and that you got to come out and be ready to play," said Head Coach Maynor.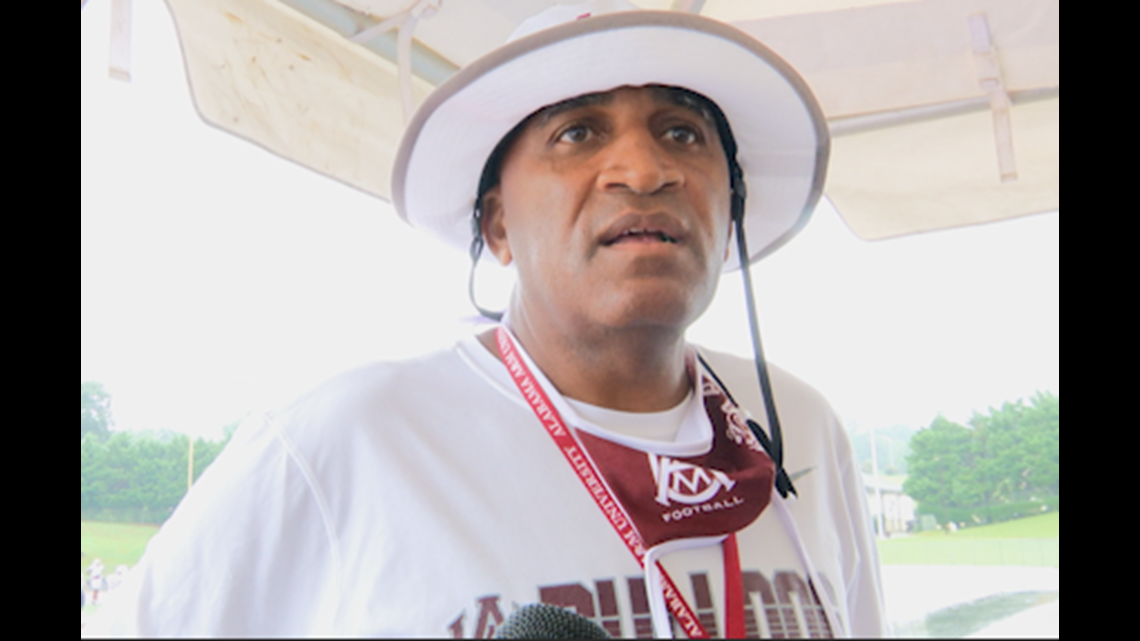 "I think last week the offense got the best of these guys and just kind of assume they're going to do it again this week and the defense flipped the script on them and really dominated today."
In just 14 days the Alabama A&M Bulldogs will take its first snap of the 2021 football season in a home matchup against South Carolina State. The last time these two teams met Alabama A&M won 31-7.