TUSCALOOSA, Ala. — (247 sports) Alabama's second home game of the season against Texas will be a primetime game this fall.
ESPN announced on Tuesday that the network will broadcast the Longhorns' Week 2 trip to Tuscaloosa, Ala. The matchup between the Crimson Tide and visiting Texas on Saturday, Sept. 9, will take place under the lights inside Bryant-Denny Stadium at 6 p.m. CT on ESPN.
This will be the first time Alabama has hosted Texas since 1902, the first game in the all-time series between two of college football's biggest brands. The Longhorns hold a 7-2-1 lead over the Crimson Tide, but the latter has won the last two meetings, including a 20-19 win in Austin, Texas, last season to kick off the home-and-home series between the two programs. Alabama also topped the Longhorns in the 2010 BCS National Championship Game, 37-21.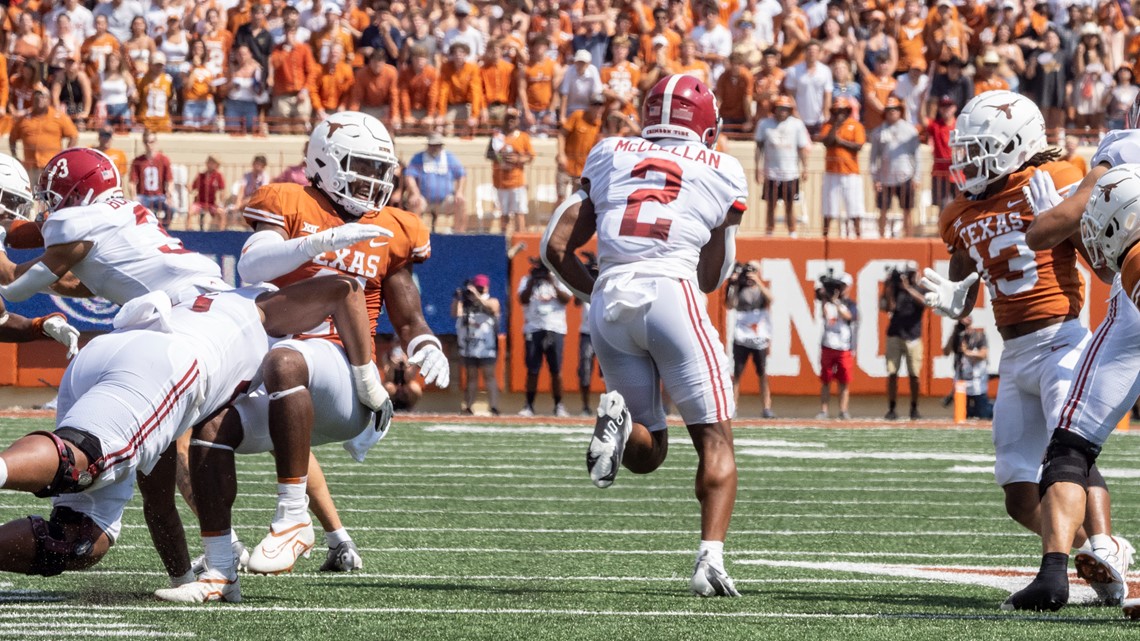 While it won't be his first game coaching against Alabama, it will be Texas head coach Steve Sarkisian's first trip back to Bryant-Denny Stadium since he was the offensive coordinator for the Crimson Tide from 2019-20 and helped lead UA to a national championship in 2020.
"I've said this numerous times, but I would not be the head coach at Texas if it weren't for Nick Saban," Sarkisian said. "He gave me a chance when I had a hard time getting an interview, never mind a job. There were days that I thought, 'Man, I'm never going to be a head coach again. I'm never going to be an offensive coordinator again. I'm never going to get another job.' But Coach Saban took a chance on me when I needed somebody to believe in me again."