BIRMINGHAM, Ala. — The largest rivalry in HBCU football will remain in Birmingham. After a healthy dialogue with the City of Birmingham, Alabama A&M University has signed the Magic City Classic agreement with the City of Birmingham. Today's execution solidifies that the Classic will be played at historic Legion Field for an additional four years.

The University thanks Mayor Woodfin and his team for working to reach an amicable solution and looks forward to the 82nd playing of the Magic City Classic in October.
The agreement with Birmingham will allow Alabama A&M to receive an annual payout of $500,000. As of now, a contract between AAMU and the Alabama Sports Council (ASC) remains unsigned. If both parties can agree to terms in the future then Alabama A&M will receive an additional $700,000. When you combine those totals, the overall payment to Alabama A&M would be $1.2 Million, which would be the highest payout in the history of the school for the event.


The bitter rivals that are Alabama State and Alabama A&M tangle every year at "The Old Gray Lady" and the game is regarded as the largest HBCU in the country. With a seating capacity of 71,000 at Legion Field and two teams that have played each other 85 times dating back at least to 1924 it is not hard to see why.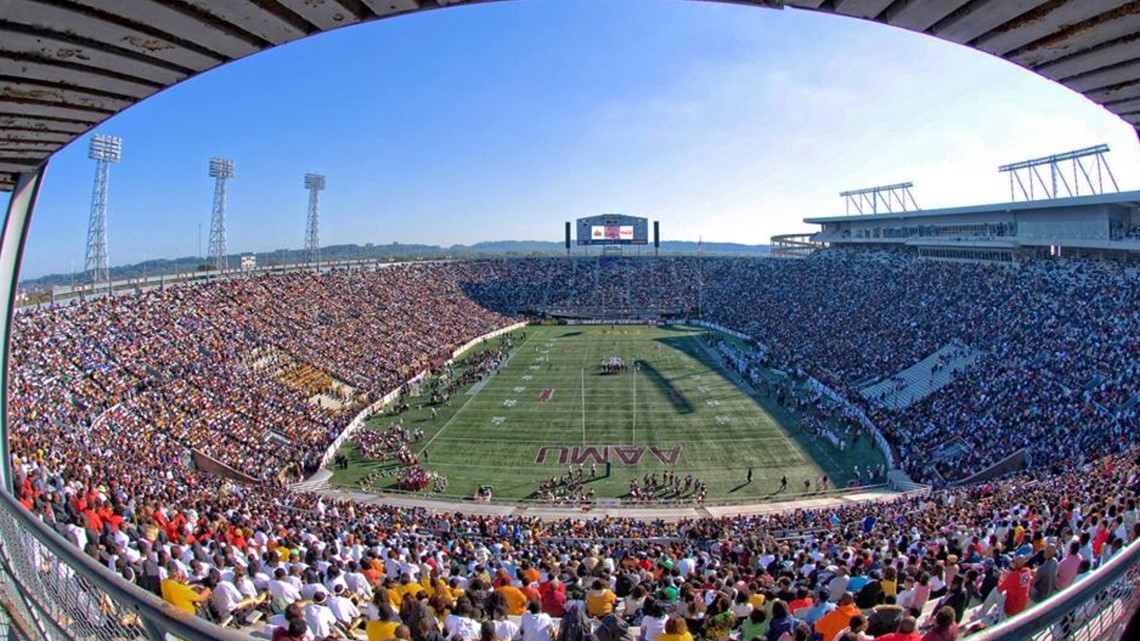 This year's edition will be the 82nd in the history of the event and will see the Bulldogs aim to avenge their first loss to the rival Hornets since 2017.