Sunny, but cold across the Tennessee Valley with temperatures only warming into the low 40s. The average for late February is 58°.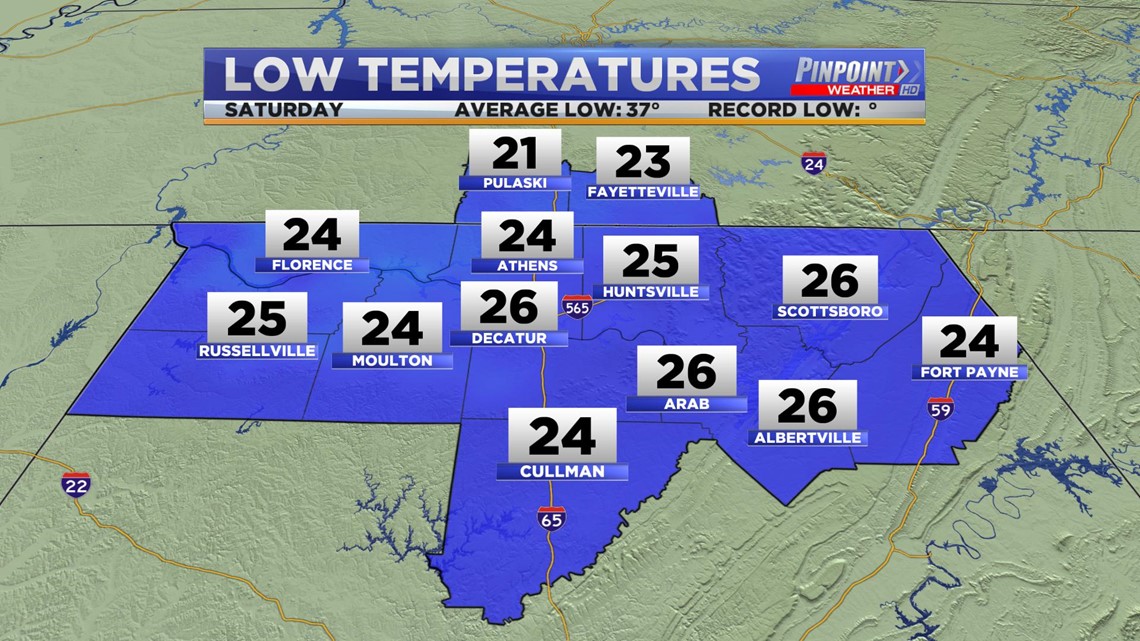 Thanks to high pressure and solid radiational cooling, temperatures will once again fall into the mid and upper 20s across all of North Alabama.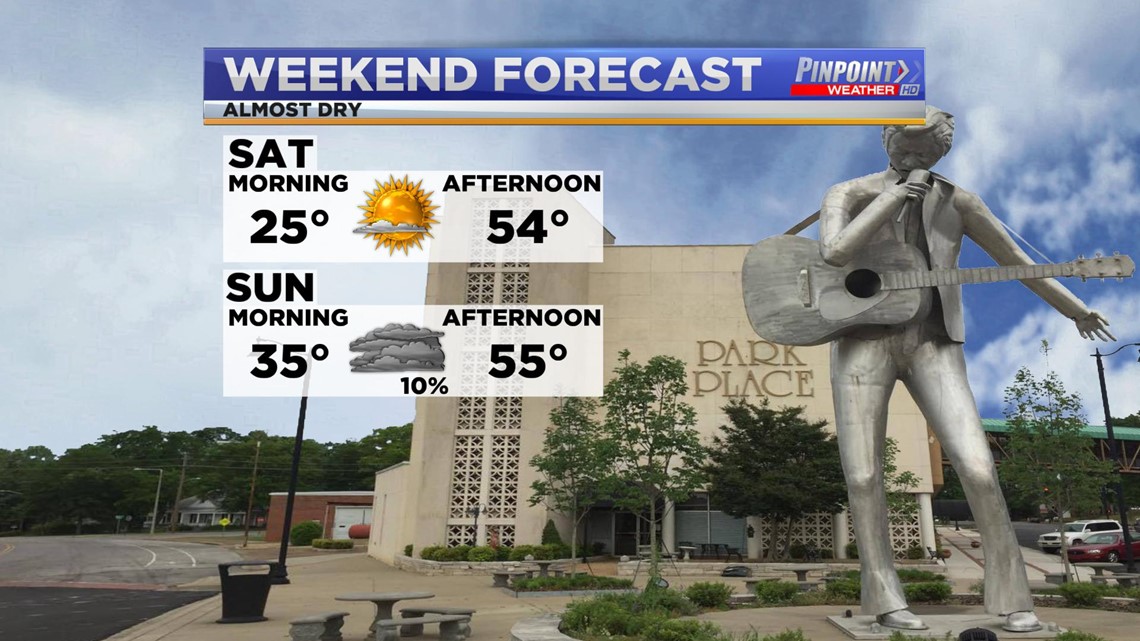 Area of high-pressure sticks around through much of the day Saturday and that'll make for a mostly sunny sky with temperatures in the 50s. That high does begin to move east on Sunday and that allows more clouds and even a passing shower to move in.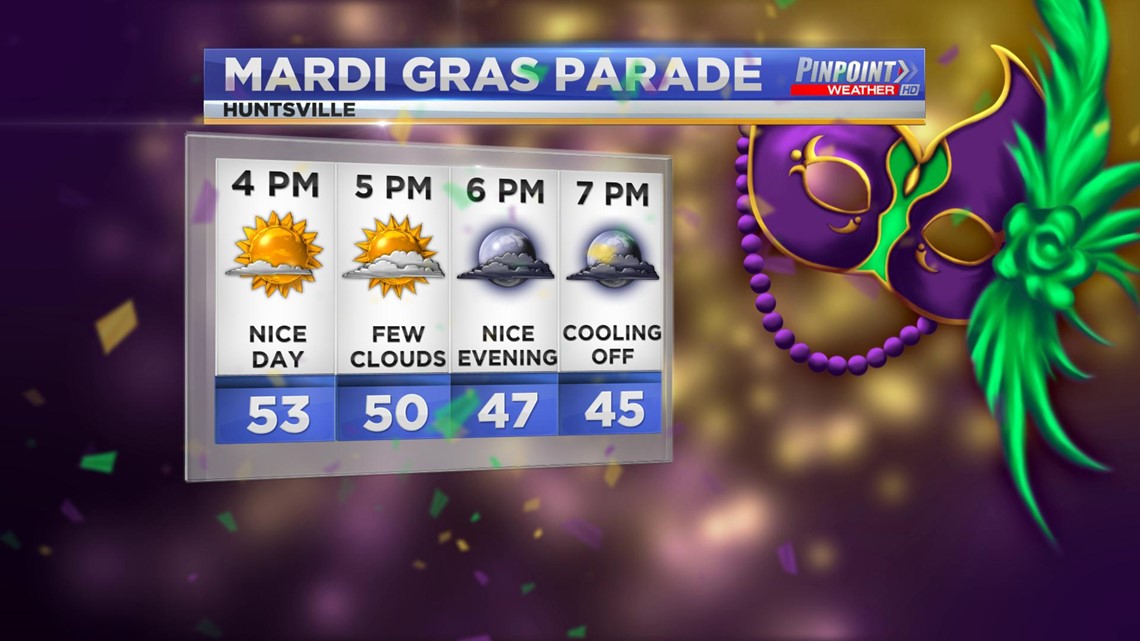 The downtown Mardi Gras parade is this Saturday and begins at 4:30 PM. Temperatures will be pleasant and gradually falling into the mid-40s as the sun sets. A jacket will surely be needed for the evening festivities.
The small chance of rain Sunday afternoon is ahead of a much bigger chance Sunday night and then through the day Monday. This latest round of rain is ahead of a cold front that looks to come Tuesday morning. This will drastically drop temperatures Wednesday through the rest of the week.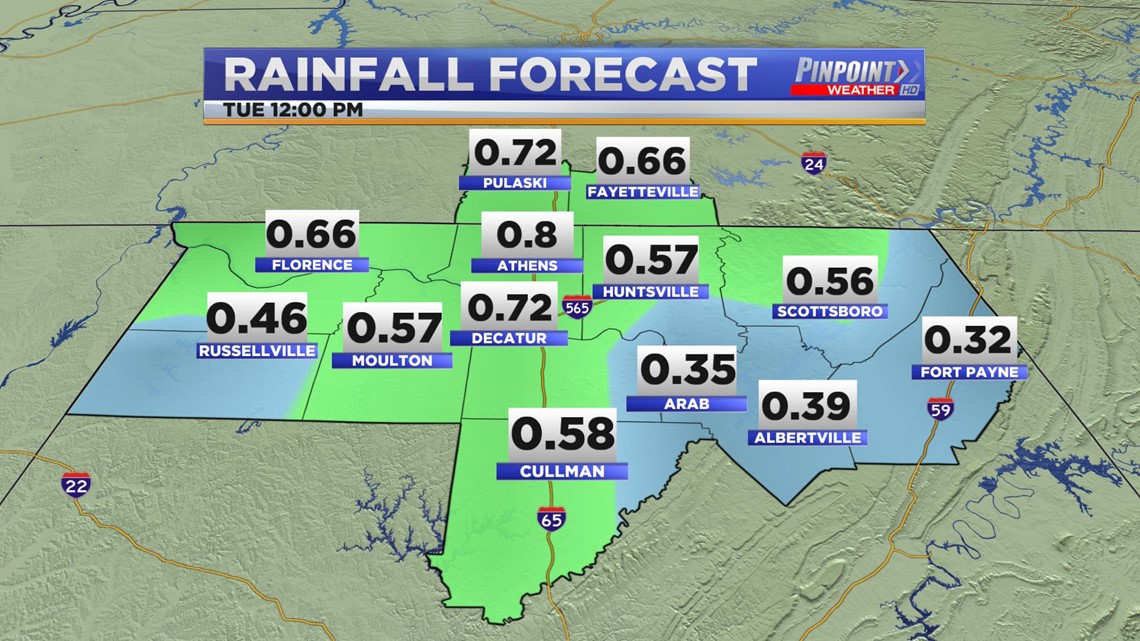 Additional rainfall through Tuesday afternoon will be 0.5″ – 0.75″. Of course, this is rain we don't need. The good news is that I do not expect flooding to be a major concern this time around.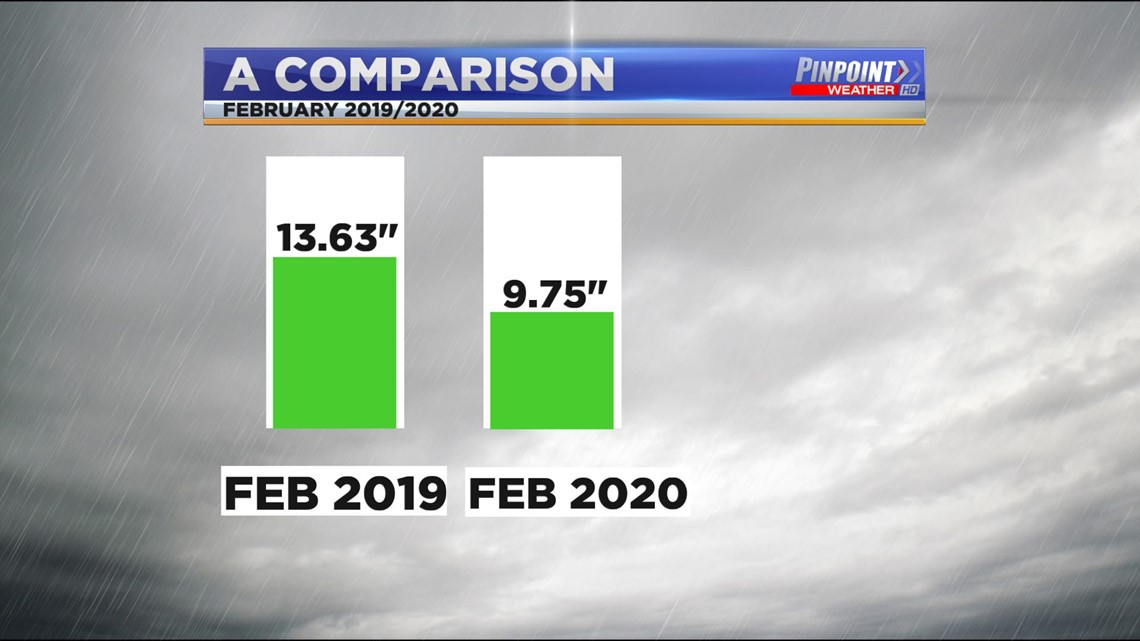 I think it's interesting to compare this February to February of 2019. It's like we're trying to outdo ourselves.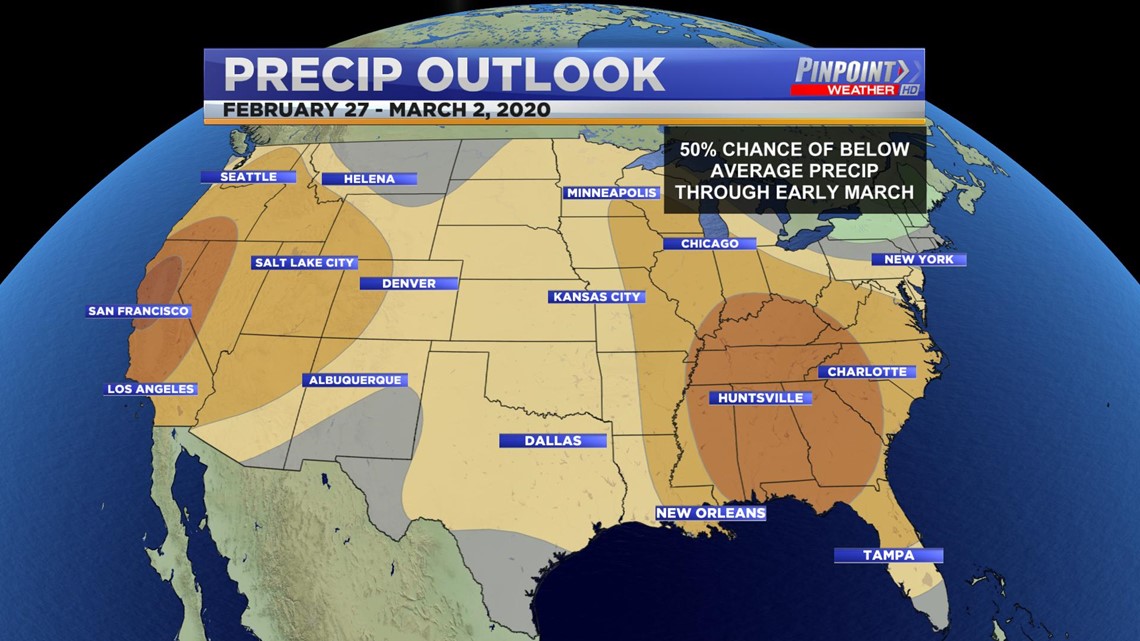 We are forecast to be drier come late February and early March.