Johnstown, Penn. – With Halloween fast approaching, a local police station in Pennsylvania is warning parents to be on the lookout for suspicious "candy" in their children's Halloween trick-or-treat haul.
[We] would like to draw extra attention to the Nerds Rope edibles containing 400mg of THC found during a search warrant in Stoney Creek Twp.
During this Halloween, we urge parents to be ever vigilant in checking their children's candy before allowing them to consume those treats. Drug laced edibles are package like regular candy and may be hard to distinguish from the real candy.

Johnston Police Department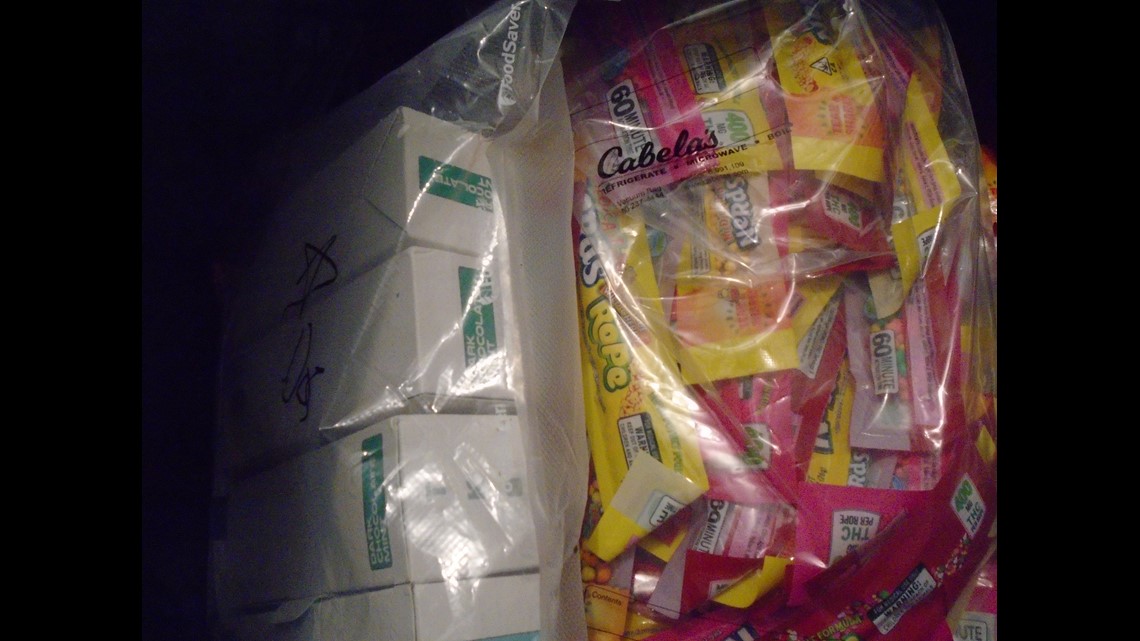 The "candy" was part of a larger drug bust where 60 lbs. of marijuana was confiscated, along with large amounts of cocaine, heroin, MDMA, crystal meth, and fentanyl. Police also state a firearm was also found during the bust.
Johnstown Police say the drug bust was in large part thanks to one of their K9 officers, Thor.