If you're driving near Huntsville Hospital in the next few days, be prepared for slowdowns and detours.
A portion of Sivley Road and Montgomery Street will be closed from 8:00 p.m. August 2 through 8:00 p.m August 4 for work on the new Orthopedic and Spine Tower for Huntsville Hospital.
Drivers should be alert for traffic control measures, signage, and detours. During the construction, Blackwell Tower Parking Deck will be closed.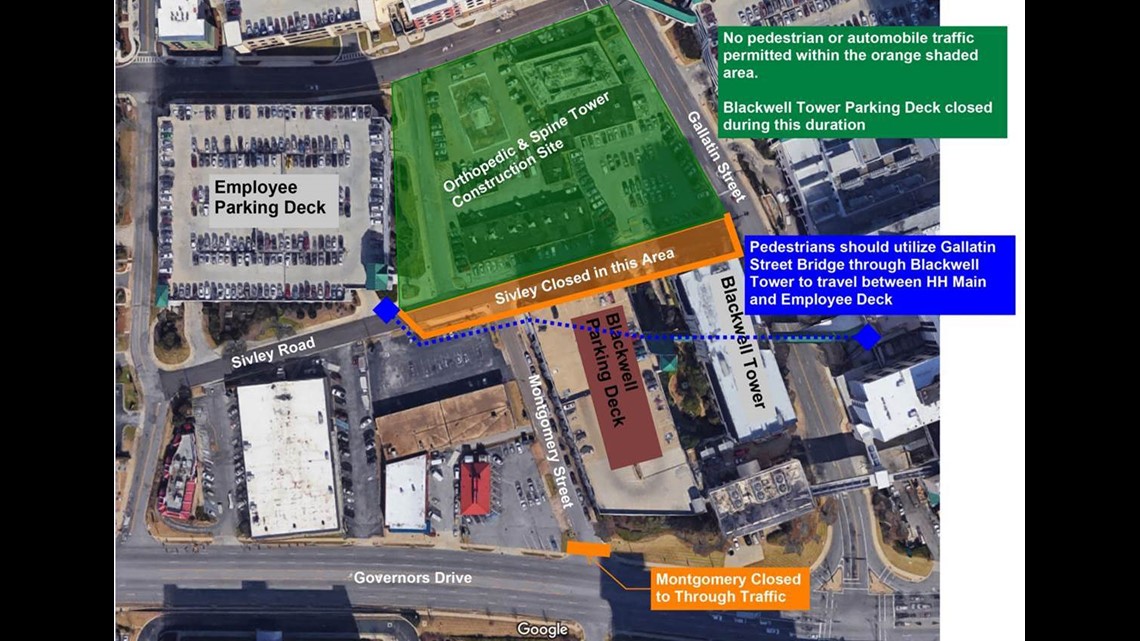 Click here to keep up-to-date on city roadwork projects.