Eight families who were living at Park Pointe apartments are now without a home after one of the buildings was condemned Thursday. This comes after a crash on Monday that took down power lines. Residents say a moving truck pulled down those lines. Now four days later, they're still waiting for the power to come back on.
Residents and the property manager say that on Monday, a moving truck from Muscled up Movers took the power lines down. The property manager says new power lines were put up on Monday. However, power has not come back on yet inside the building. The property manager says the holdup is that the electrician is waiting on a part to come in so that power can be restored. Huntsville Utilities confirmed that the next step is for an electrician to come and finish the job.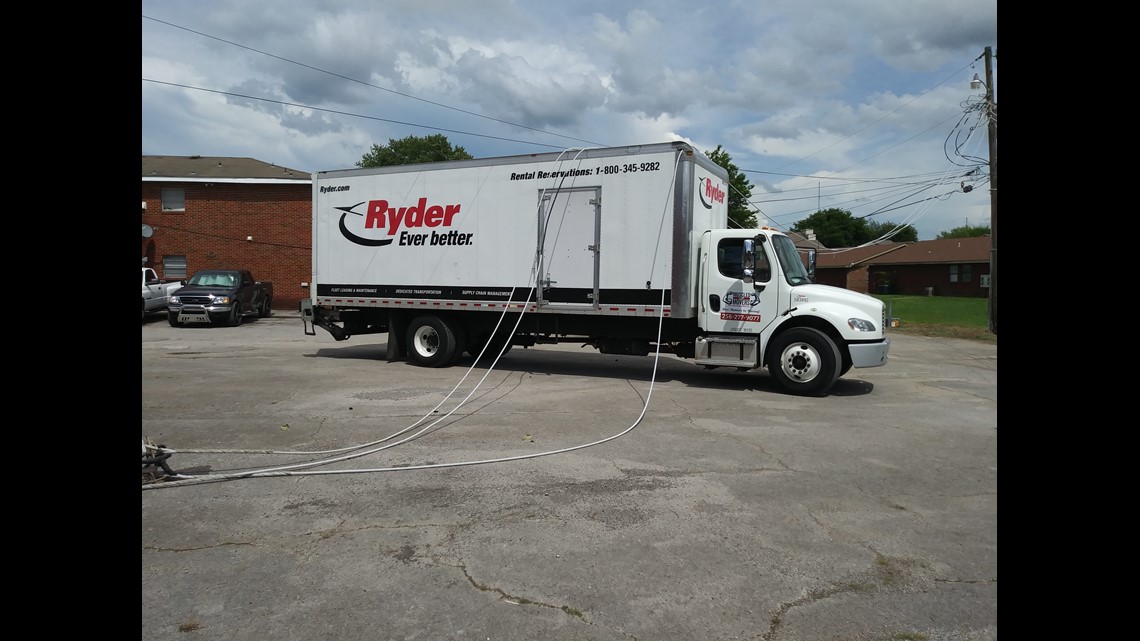 The property manager says they paid for folks who live here to stay in a hotel last night. Residents say it has been a tough week and that it has been hot — more than 100 degrees inside the apartments.
The Red Cross came by Thursday afternoon to help folks who are displaced. The property manager says they brought food vouchers for them.
WZDX reached out to Muscled Up Movers for comment and haven't heard back yet. Continue to follow this developing story on the Rocketcitynow app or website.