HUNTSVILLE, Ala. — Several Huntsville groups have rallied together to drive up voter turnout on Election Day. The groups hosted a block party at the Lincoln Park Public Housing Development on Sunday to help people register to vote, and apply for an absentee ballot application.
The block party is sponsored by the 'Huntsville Housing Authority', 'No More Dirty, Inc.', 'The Coalition for Justice Through Civic Engagement', 'Lift Our Vote', the Delta Theta Lambda Chapter of Alpha Phi Alpha Fraternity, Inc. in Huntsville, and in partnership with 'Vote Gone Viral' and 'Vote Huntsville'.
"Black and Brown communities, it's a real situation, you know. And at the end of the day if we make decisions to vote and be actively engaged, it not only is a great thing for our community, but for our city," says Housing Authority Youth & Family Services Coordinator, Frederick Whitlow, II.
Earlier on Sunday, volunteers with 'Vote Gone Viral' also made a stop in predominately Hispanic communities along Triana Blvd., and Drake Ave. to dispel myths about voting eligibility. Latinos make up the largest group of minority voters this election, according to Pew Research.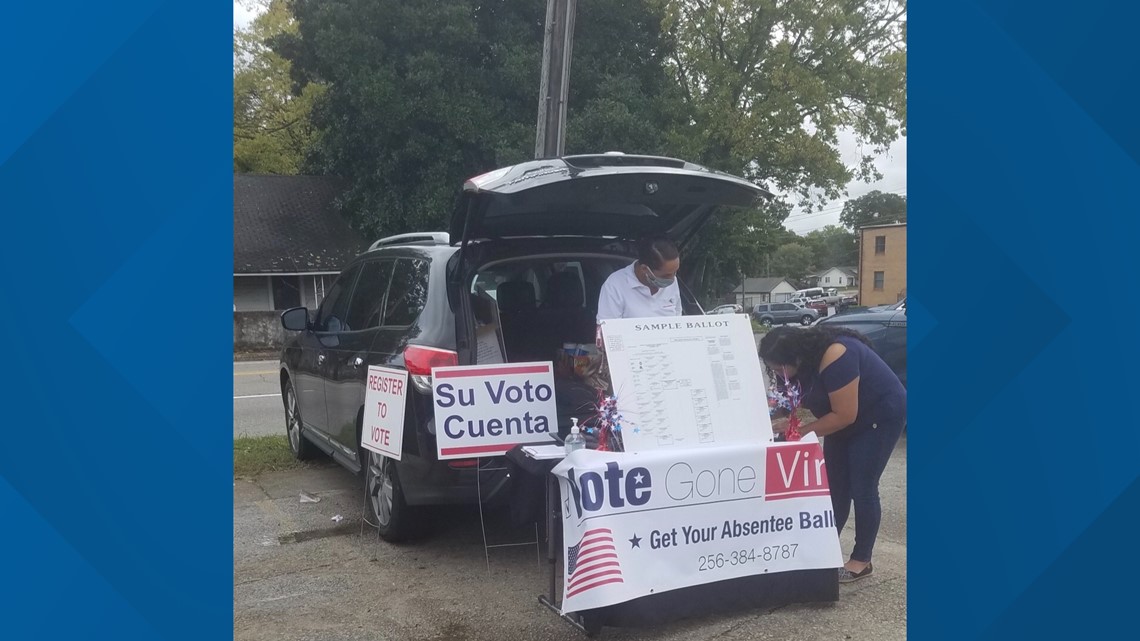 "We have a lot of undocumented people who - they can't vote but their children who are eighteen or older who were born here; they can vote. And there's just this fear that trying to register to vote, trying to do anything involved with the government is going to cause deportation of the families and that's not true," says 'Vote Gone Viral' Hispanic Outreach Captain, Awa Melendez.
Another voter block party is scheduled for next weekend.