Locals are shaken up and demanding answers. The NAACP and Madison County community members have come together and are starting the discussion. 
They want clarity on police use of deadly force as a result of a recent officer-involved shooting. 
The Huntsville/ Madison County NAACP is holding a Town Hall to inquire about the police use of deadly force. In response to the recent killing of 39 year-old, Dana Sherrod Fletcher by officers in a Planet Fitness parking lot in Madison on October 27. Officers say he pointed a gun. A woman, who says she's his wife, and was in the car with him and their 9 year old child during the shooting  insists in a Facebook post that he was unarmed. 
Locals say they want to know why. 
We spoke to Jerry Burnet, President Madison Co. NAACP. Burnet tells us the community is just looking for answers. He adds, "We may not know how to handle it because it continues to happen and it happens all too often."
Fletcher's shooting was fresh on the minds of locals. Community members called for the release of the officers' body cam footage in Fletcher's shooting, inquired about the process of internal investigations of officers, and suggested establishing a community-run performance-review board of police in Madison. 
Madison County District Attorney, Robert L. Broussard says no footage will be released of the shooting. And assures those in the crowd that the decision to use deadly force is unrelated to the race of the civilian. 
Robert L. Brussard says, "If any of y'all think that what we factor in is the race of the individual– y'all can vote me out of office."
Members of the crowd respond by shouting "We will!"
But Madison County Sheriff, Kevin Turner did announce information regarding what he says he saw on footage of the encounter.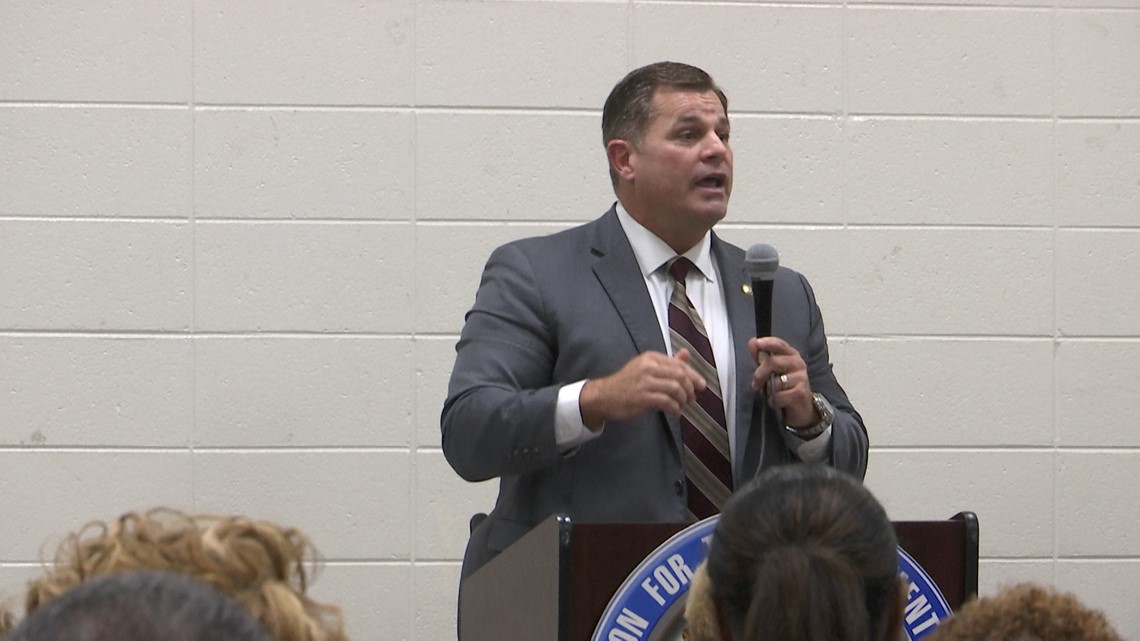 Sheriff Kevin Turner says to the crowd, "And I'm gonna tell you. I have seen the tape. I have seen the video. Whether you want to believe it or you don't, there was a weapon involved."
Sheriff Kevin Turner says by the end of this week, the results of the investigation of the shooting of Dana Fletcher will be released. He adds, "Information will be given to the public". But still, no footage will be released of the actual shooting.