Alabama's 911 system is being revolutionized to get help to you faster.
Alabama 911 officials say the system being used right now is outdated. It's a system from the 1980's and they say there are too many possibilities for an outage.
When you call 911 now your connection may hang on a copper wire and if something happens to that wire your call for help goes unheard. The Alabama Next Generation Emergency Network creates a world where that won't happen.
"We have the ability to dynamically re-route those 911 calls to whatever 911 center," said Caleb Branch, INdigital market manager.
It's an emergency system for the 21st century. It sends your location to dispatch right away. Right now 911 workers say that can take up to a minute.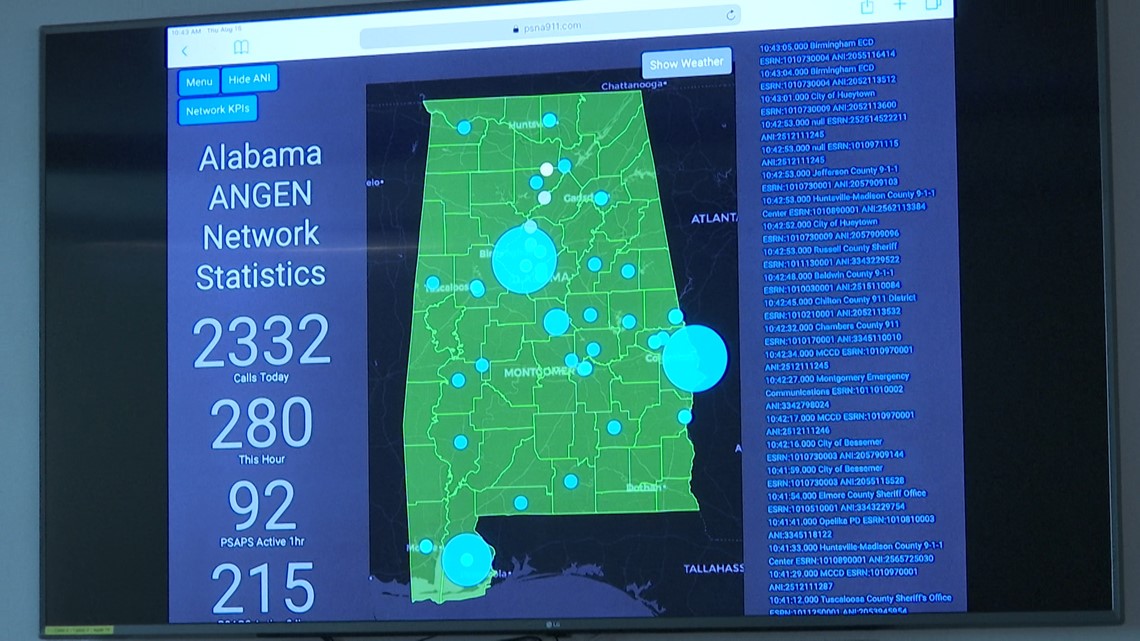 "Ten to 60 seconds and there are so many variables," said Alabama 911 Deputy Director Adam Brown. "The type of telephone you have, the equipment that's at the cell tower, your carrier. And even at that point they're not always extremely accurate."
They say updating the system will get help to you faster.
"It could shave seconds definitely, but possibly even minutes off of us trying to figure out where you are," said Brandon Wallace, the Athens-Limestone County 911 Center director.
You can also send large amounts of data.
"Being able to receive a picture maybe in the future of a car wreck or a house fire or video of what's going on inside of a school," Wallace said.
The first 911 call was made in Alabama. They say this means the state will continue to lead the country in 911 technology.
"We will have the most sophisticated and reliable 911 network in the U.S.," said Branch.
Mobile and Montgomery are using it now. By this time next year expect your call for help to be heard anywhere in the state. Limestone is expected to adopt the system at the beginning of the new year.
The Athens-Limestone County 911 director is also getting a kit that allows dispatchers to get calls if they for some reason have to leave the building. This way in case of a tornado or fire or anything else they could still answer your call for help.