WASHINGTON — Joe Biden is willing to take a coronavirus vaccine — as long as scientists say it's OK.
Speaking to reporters after a campaign stop in Lancaster, Pennsylvania, Biden said first he'd want to see what the scientists said about any potential vaccine. But he said he would like to see a vaccine tomorrow, even if would cost him the election by helping President Donald Trump.
Biden also called for "full transparency on the vaccine," warning that Trump's repeated misstatements and falsehoods with respect to the virus are "undermining public confidence."
He said he's worried that "if we do have a really good vaccine people are going to be reluctant to take it."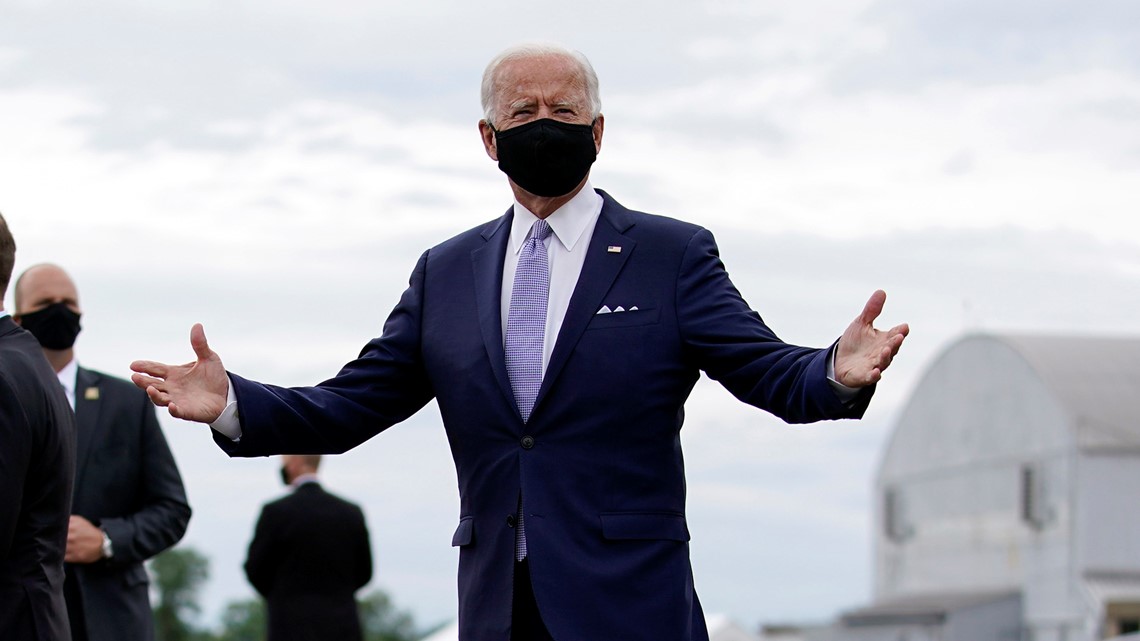 A letter from federal health officials instructing states to be ready to begin distributing a vaccine by Nov. 1 — two days before the election — has been met, not with exhilaration, but with suspicion among some public health experts, who wonder whether the Trump administration is hyping the possibility or intends to rush approval for political gain.
The skepticism comes amid growing questions about the scientific credibility of the Food and Drug Administration and the Centers for Disease Control and Prevention, and their vulnerability to political pressure from President Donald Trump.
Dr. Anthony Fauci, the government's top infectious-disease expert and a member of Trump's coronavirus task force, told CNN on Thursday that it is unlikely but "not impossible" that a vaccine could win approval in October, instead of November or December, as many experts believe.
For most people, the new coronavirus causes mild or moderate symptoms. For some, especially older adults and people with existing health problems, it can cause more severe illness, including pneumonia and death.
The United States has more than 6.2 million confirmed cases of COVID-19, according to statistics from Johns Hopkins University.
Just before 1:00 p.m. EDT Monday, the U.S. had more than 189,000 deaths from the virus. Worldwide, there are more than 27 million confirmed cases with nearly 900,000 deaths.