Much needed security updates are coming to the Marshall CountySheriff's Office.
Due to bad leaks in the office, workers began constructionfor a new roof last week. New security cameras were recently installed in thejail. Once the roof is finished, more security cameras will be placed outsideof the jail as well.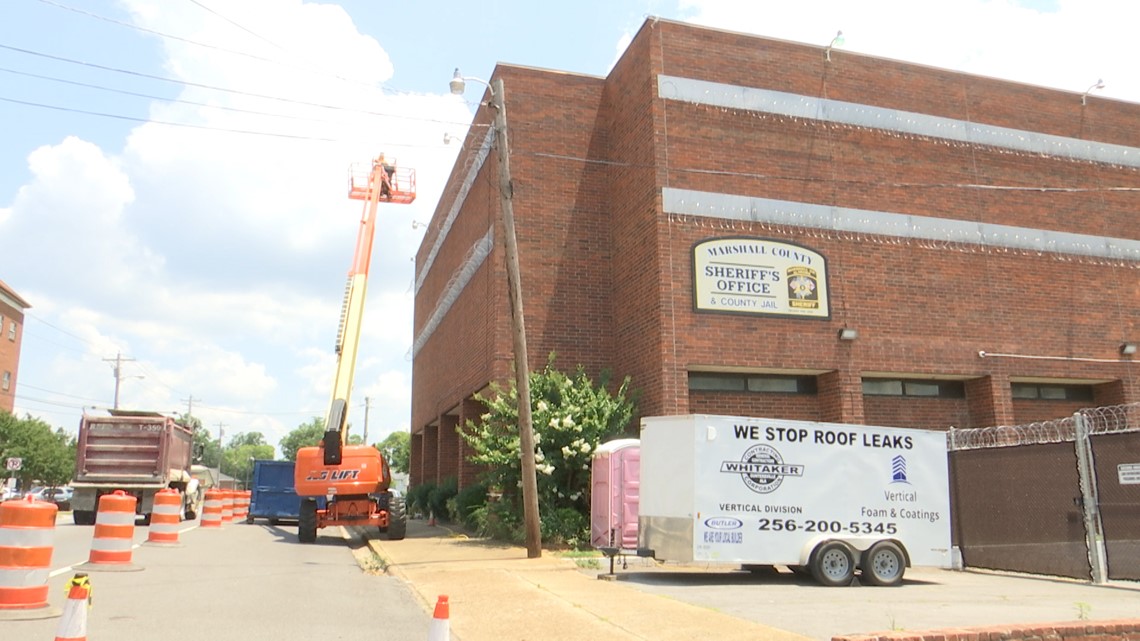 They are also working on repairing the cells inside thejail.
Marshall County Sheriff, Phil Sims, said, "We got bidsto fix the interior of the jail cells, and that bid has already been awarded.It was a half a million dollar bid. They're in the process now of fabricatingall the metals and getting all the equipment ordered."
Sims says the repairs to the jail cells will take at leastsix months to complete.