Teachers from Madison County volunteered to change lives in the Harvest Community. 
Madison County Schools lent a hand to Refuge Church today at Harvest Elementary. Their goal? To help those in need.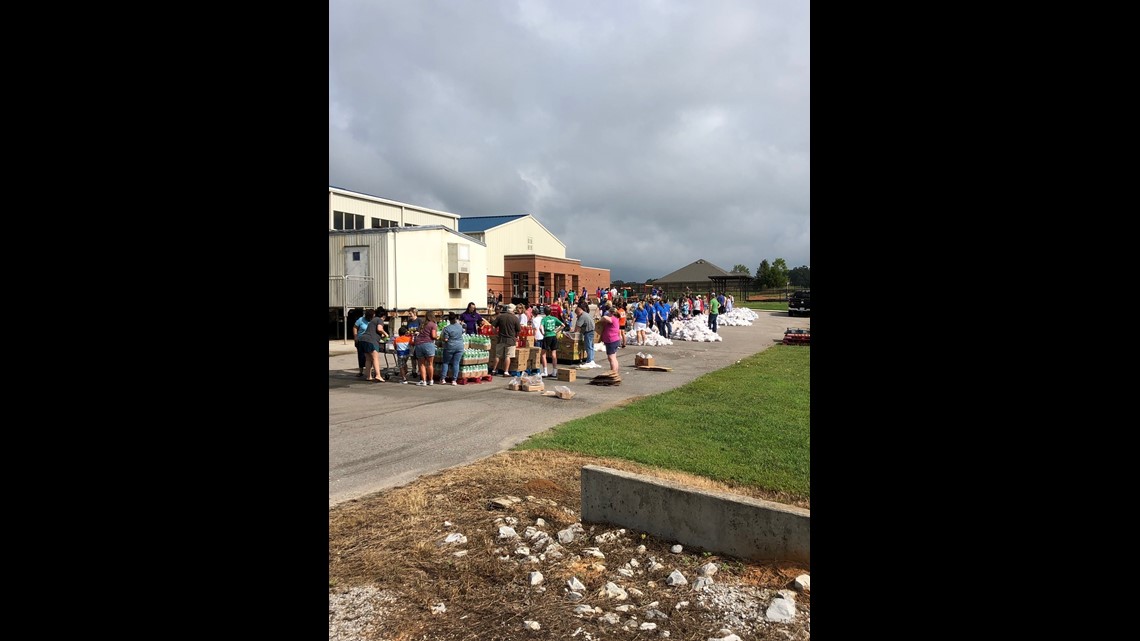 Over 20,000 pounds of food was given to residents of Harvest, Alabama. A Huntsville Hospital Medical Unit was also present. Madison County teachers said the best part about it all, was to see the smiles on people's faces and to lead by example for their students.
Rachel Abernathy, a Madison County Second Grade Teacher, says "It's just good to just get out and be a part of the community… to be a part of something bigger and help those who need it. It's great to show kids to help others."
People could get free haircuts, and clothing was also available to those who came by. All of this was made possible by Refuge Church, where Jason Parks is the pastor.