A life sentence for justice: Judith Ann Neelley denied parole, eligible again in 2028
Judith Ann Neelley was convicted for the murder of Lisa Ann Millican in 1982 and sentenced to death - until it was commuted in 1999, opening her to possible parole.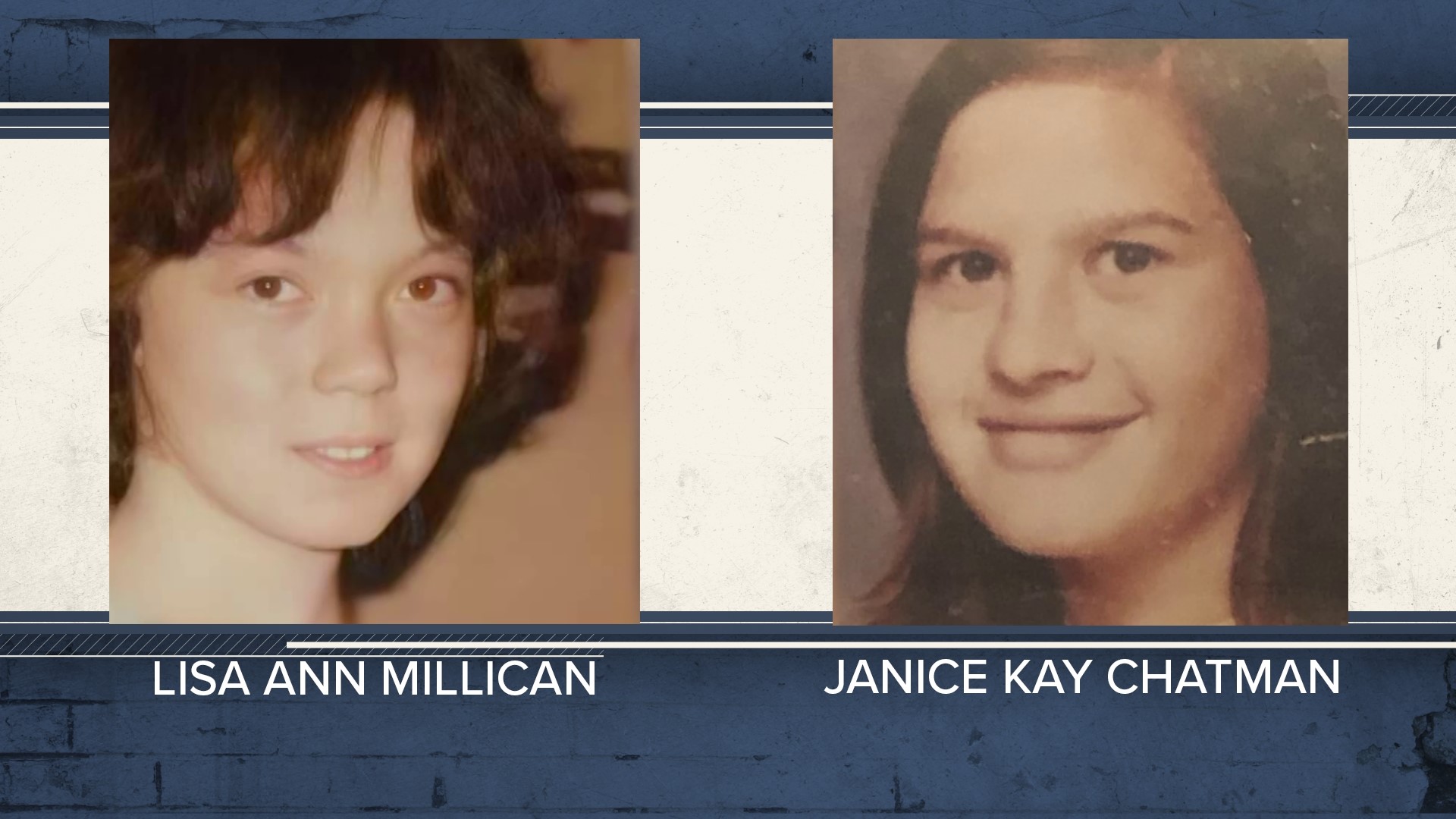 For five years, two families have struggled to reconcile the fact that the convicted killer of a 13-year-old girl could be paroled - despite thinking her conviction and death sentence years earlier had brought them closure.
Now they know that Judith Ann Neelley will spend at least another five years behind bars. On May 25, 2023, after hearing statements against her parole, the Alabama Board of Pardons & Paroles came to a unanimous decision in less than three minutes to deny Neelley parole. No one spoke in support of Neelley. She won't be eligible for another parole hearing until May of 2028.
For these families, it is a saga of murder, justice served, justice taken away, and a fight for what they say is right.
History hangs on the walls of Vintage 1889 at Historic Big Mill in Fort Payne, and it also sits within the lovingly-kept pages of a scrapbook. Cassie Millican lovingly gazes at the photos that tell more stories than many people might assume.
"This is her happy," Cassie remarked of the face in one of the pictures. "She had dimples when she smiled."
The happy face is holding a small child - Lisa Ann. The value of these moments in time become more apparent, and more painful, as Cassie describes each successive photograph.
"There was a really good one, I think it was called, 'Who is Lisa Ann?'"
Who was Lisa Ann Millican?
:
The Millican Family


As a spry 13-year-old, Lisa Ann Millican's favorite record was "Queen of Hearts."
"She played that record relentlessly until they gave her her own outdoor building to play it in, so they didn't have to hear it anymore," Cassie recalled.
She had an affinity for the show "Happy Days," and a connection for one of its stars, the late Erin Moran.
"Everybody always told my mother-in-law that she looked like a little Joanie Cunningham, and I see it," Cassie said.
But those happy days became harder to come by, especially leading up to this coming Thursday, May 25.
"However many years she comes up for parole, we still have to fight," said Cassie.
The 'she' Cassie refers to is one Judith Ann Neelley, who was convicted of Lisa Ann's 1982 murder.
"We were given a life sentence. It's not just her life sentence, it's ours too," said Cassie.
Judith Neelley was originally sentenced to death for her role in Millican's murder. "I worry that every time she comes up for parole, she gets one toe closer to Georgia," Cassie said.
Who was Janice Kay Chatman?
:
Two victims across state lines
Rome, Ga. is where the nightmare began to unfold for Lisa Ann Millican. She had been kidnapped from that city and taken to DeKalb County, where she was eventually murdered.
Rome is where we find Deborah Callahan, photos of loved ones by her side, including the late Janice Kay Chatman, her mother. The photo of Janice that Callahan has framed is the last surviving photo of her, the rest destroyed in a house fire.
Callahan regrets not having her by her side to see her children - Janice's grandchildren - being born. "That would've been great to have her around for those memories," Callahan said during her first television interview. "Growing up without a mom is not an ideal thing, and I wouldn't wish that upon anyone."
Deborah was only 4 when her mother was killed. Janice's then-fiancé, John Hancock, was also attacked by the Neelleys, but survived. The attack happened one week after the murder of Lisa Ann Millican.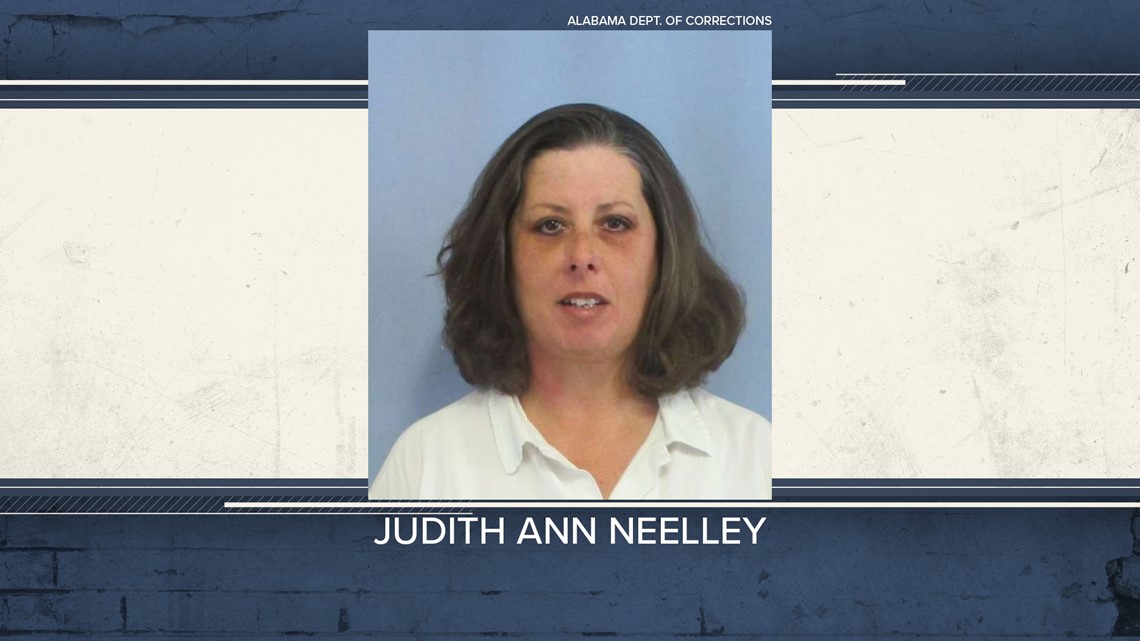 Fragments of Peace
:
Life Sentence for Justice


Callahan says Judith Ann Neelley has not attempted to contact her or her surviving relatives. "I don't even think she knows that I exist," she said.
Would she want the convicted killer to do so? "Not really. I don't forgive her," she responds, eyes welling with tears.
It's not the same story for the Millican family; Cassie tells us Neelley did reach out, at least once.
"My mother-in-law has a letter she wrote about 20, 15 years ago," Cassie reported. "It's never, 'I'm sorry for doing such a horrible thing.' There's no 'I did it, I take responsibility.' It's always somebody else."
Despite many photos of Lisa to remind Cassie and anyone else who views them of her life, Cassie has Lisa's name tattooed on an arm - an even more permanent tribute.
"You can report on somebody so many times, and the victims just become a name," she explained. "You lose sense they were a person. And I think people have lost sight that she was a person, she was a child. She was barely a teenager and sometimes it's nice to remind people that she's not just a name."
In 1999, then-Alabama Governor Fob James commuted Judith Ann Neelley's sentence to life with the possibility of parole.
Alvin Neelley, who pleaded guilty to the Chatman murder, would die behind bars in 2005.
In the five years since Judith's last parole hearing, the Millicans sought further justice through legislation. They rallied for Lisa's Law, which passed. It would deny a convicted killer the ability to profit in any way from their crimes, such as the publication of a book.
In advance of the May 25, 2023 parole hearing, Governor Kay Ivey sent this letter:
This past November, a bill on the ballot requiring a sitting governor to notify a victim's family before commuting a sentence also passed.
The families of Lisa Ann Millican and Janice Kay Chatman have confirmed they will appear at Neelley's upcoming parole hearing in Montgomery to argue against her release.
The Millican family has asked the public to reach out to the parole board in their efforts to keep Neelley in prison. You can email victim.services@paroles.alabama.gov, or write Alabama Bureau of Pardons & Paroles, Attn: Victim Services, 100 Capitol Commerce Blvd., Suite 310, Montgomery AL, 36117.