HAZEL GREEN, Ala. — Hazel Green...a small, rural town about 30 minutes away from Huntsville has a booming housing market and southern charm. Let's unzip the 35750 to see what makes it special.
Hazel Green is an unincorporated community and census-designated place. Unincorporated communities do not have elected officials and census-designated places are a concentration of population defined by the United States Census Bureau. The town of was actually named by Andrew Jackson, the 7th president of the United States because at the time, the hazel bushes lining the roads were a vibrant, green color.
One of the most notable people out of this area is George Lindsey, the actor who portrayed Goober Pyle on The Andy Griffith Show.
And back in the 70's, on April 3rd, 1974, Hazel Green was hit by a F5 tornado during the 1974 super outbreak.
Beyond all that, Hazel Green is a place where residents are pouring in, and homes are constantly being built. Asked why someone should live in the small community of Hazel Green, Engel & Volkers real estate agent Donnell Harris replied, "I would say well, why not?"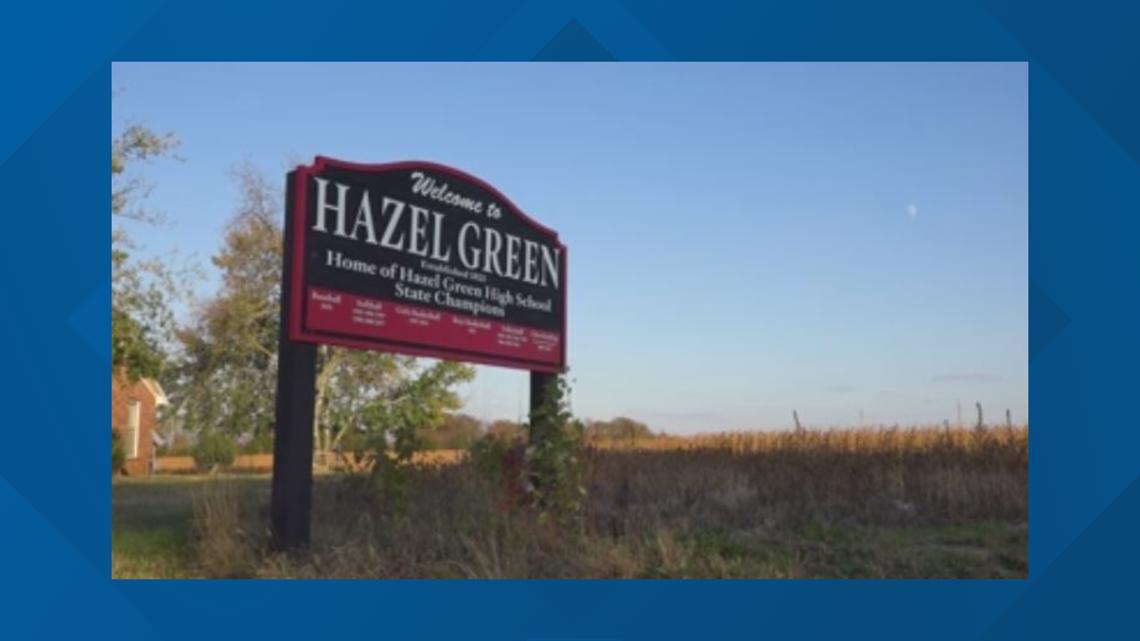 In the early 19th century, several farmers from Georgia and the Carolinas moved to Hazel Green after discovering that the area had some of the richest soil in the southeast. A lot of that farmland is now being repurposed into living spaces and communities.
"This community actually used to be farmland, and a lot of developers have been parting with some of the farmland to make small development communities for the families that are moving in. So, we do have the beautiful opportunity to have something start from scratch, is what you see here. We have no foundation, so our family gets to pick everything out and build exactly what they want to. Also for the families that are coming in, we have move in ready homes as well. So we have the opportunity to either build your dream home or to find a home that's convenient for you now," explains Harris.
And building or buying that dream home in Hazel Green is still going to cost you, but there's opportunity to have it all without breaking the bank. Harris says, "Hazel Green also is known to be the residential hotspot for its price point. The average price point is about $283,000. There's opportunities to get in here and the average family doesn't have to break the bank, especially during these inflation times to have to get into a home still keep it in reasonably price."
Beyond being a good place to live, the 35750 is also a great place to play. "With the new businesses floating around and with access to new options for entertainment, Hazel Green has allowed itself to become its own bubble in a sense, with still staying 15 to 20 minutes away from Huntsville and being able to commute that easily," Harris says.
And despite recent growth, Hazel Green remains unincorporated, but that makes it the perfect place for folks who want that small town feel...that's not too far from the city.