Some North Alabama churches gathered supplies and manpower and went over to Tishomingo after the tornado. But when they got there, they couldn't believe what they saw.
Representatives from the Decatur and Priceville Churches of Christ got together and drove up to Tishomingo to respond to the damage.
We spoke to Cody Michael, Outreach Minister at Decatur Church of Christ: He says. " There's quite a few houses further down that are just flat. Their just going in with excavators to try to clean up.
Cody Michael of Decatur Church of Christ sent the following photos from near HWY 30 on the outskirts of Tishomingo.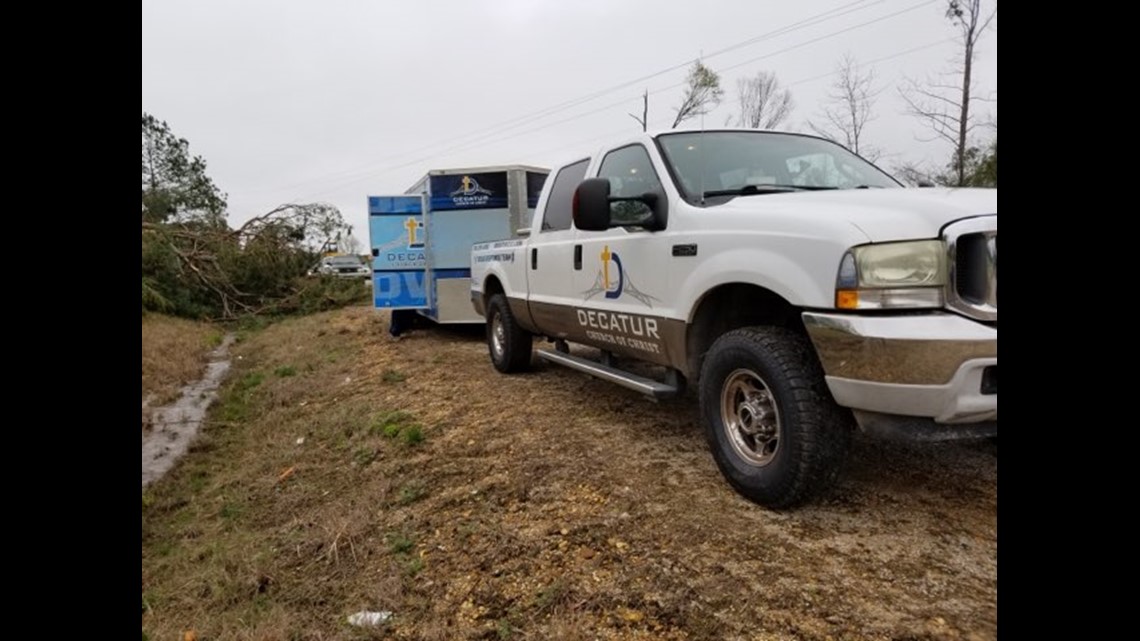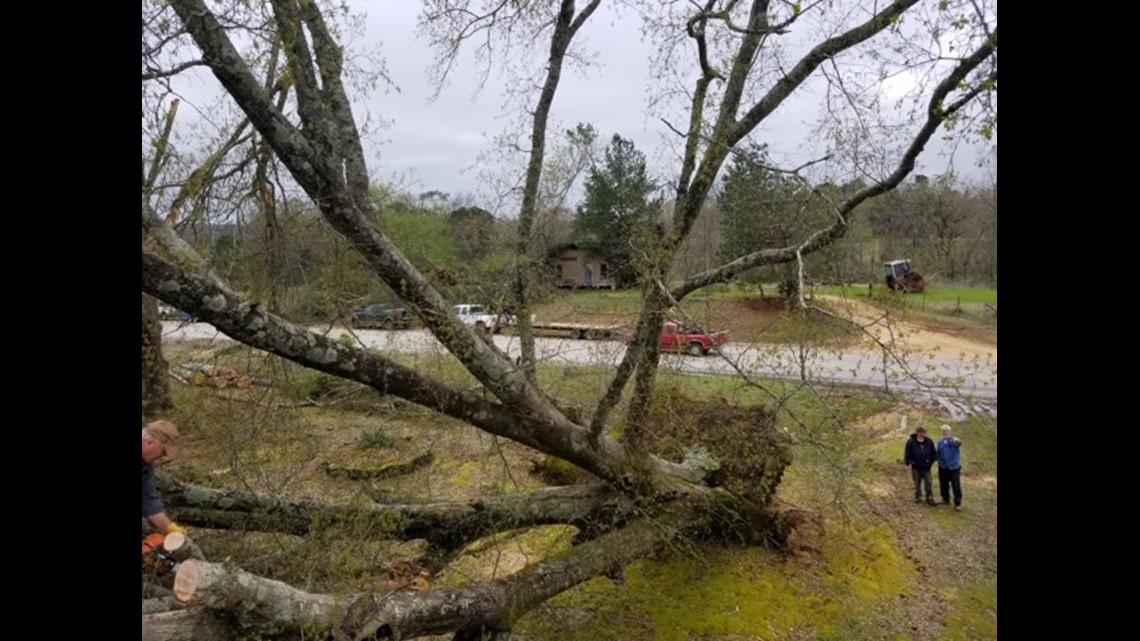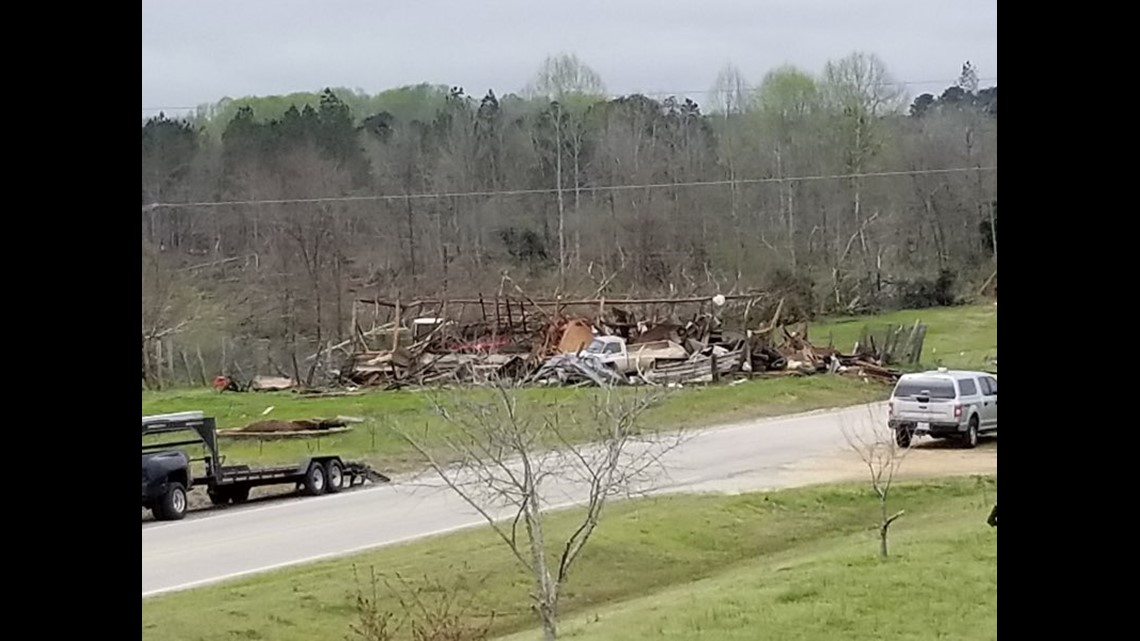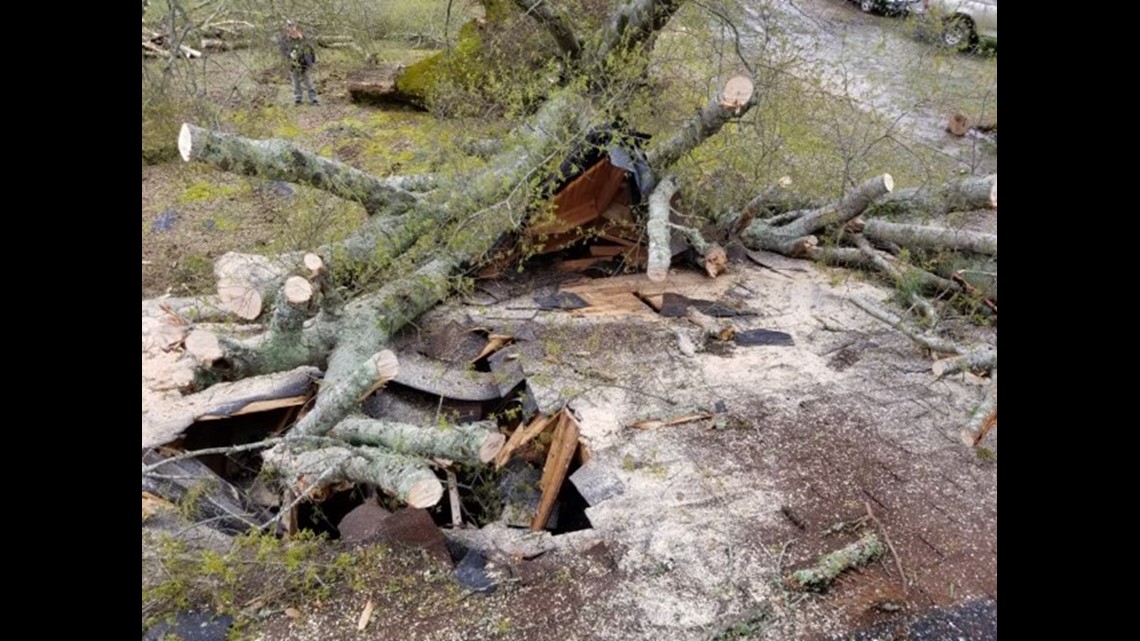 We talked for a moment as crews cleaned up a home there.
He shows us more while our reporter spoke to him on a video call.
Cody Michael says, "All the water that you can see running in the ditches right now are from water mains that are busted on this road. This is HWY 30 coming in to Tishomingo. There's a house over here we've been working on all morning. They had a pretty good sized tree go right through the center of it. No one was home thankfully."
We spoke with representatives from the Decatur and Priceville Churches of Christ.
They often respond to natural disasters, just weeks ago helping with the devastation of the Tennessee tornadoes. Michael says, "There's quite a few homes, a lot of power outages. A lot of people trying to run things off generators."
They're also staying safe-- with the threat of COVID-19 still posing a threat for volunteers. Michael tells us, "We're staying outside, we're not going inside homes, we don't shake hands."
They say there's plenty of work still to be done, but they're just happy to help.
Cody Michael adds, "We're blessed to be able to help. I'm just thankful God took care of us, so we can help take care of others."
There are still plenty of ways that you can give. Representatives from Decatur Church of Christ and Priceville Church of Christ say they're still in need of building supplies, tarps nails-- and if you can't do that, just a positive thought and prayer.