HUNTSVILLE, Ala. — Tax season is almost here, and tax help is being offered to local seniors.
During the month of January, seniors can register for free assistance with preparing and filing their taxes.
The AARP Tax-Aide Program returns to in-person assistance this year, but appointments are required. Seniors can come to the Huntsville-Madison County Senior Center (Drake Ballroom Door) on every Tuesday and Thursday in January from 10:00 a.m. to 2:00 p.m.to pick up a tax prep packet and sign up to schedule an appointment. The Senior Center requires full COVID-19 vaccination for entrance. Please bring your vaccination card with you for verification.
Here is one of those packets: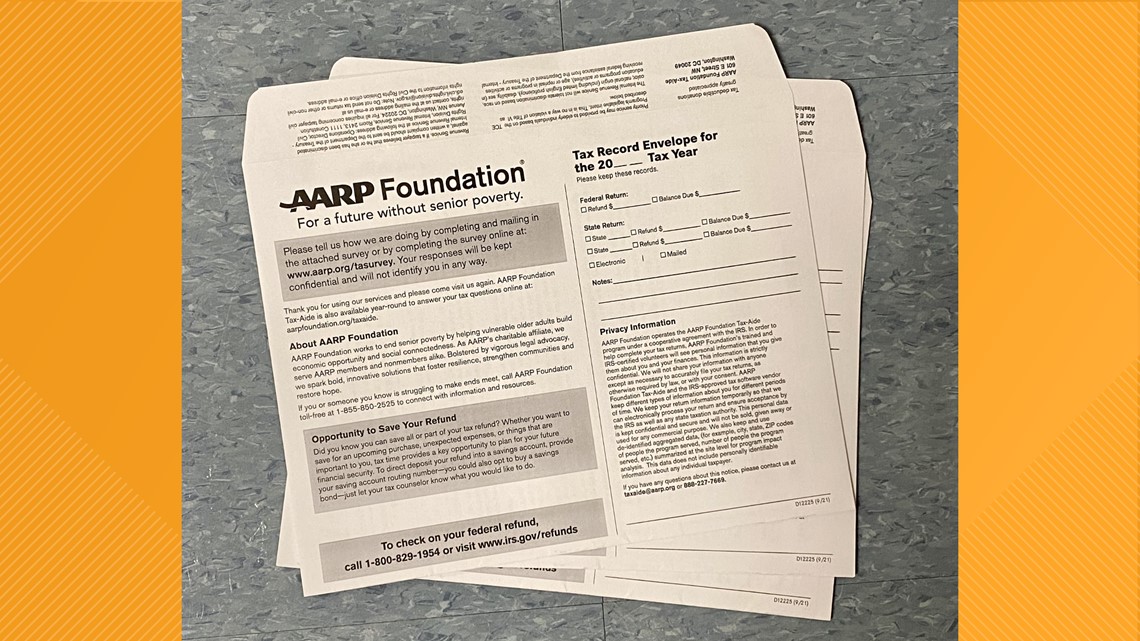 You must have a tax prep packet in hand and your name on a reservation list to make an appointment. You will also need to have an answer device set up or arrange for someone else to receive your call back should you miss the call. March and April appointments will be made later, once tax season gets underway in February.
Volunteers are needed for the program as well as other senior services. Virtual volunteering opportunities are also available.
AARP gives you the chance to help others from the comfort of home. AARP says that whether you have special skills and expertise you want to share, can offer a friendly voice and an empathetic ear, or simply are passionate about helping people 50+.
From Digital Fraud Fighter to E-Activist to callers to check in on and talk to seniors, opportunities are available for a wide variety of interests.
Click here for more information on volunteer opportunities.