This year, the Huntsville Hospital for Women & Children is celebrating Halloween in a special way. Nurses and staff wanted to bring Halloween to their pediatric patients, and they decided that decorating pumpkins was the perfect way to spend spooky season.
Cheryl Case with HH Women & Children said, "It's just a fun way to show our staff's creativity, lighten the spirits and have fun around the holiday."
Some staff members even wore costumes, including two nurses dressed as Salt & Pepa. Nicole and Heather both work in the Labor and Delivery unit. Heather Provence says, "We're a duo... we come together, we manage the same sister units together. We were like you know what, we're a team. We had to be a team costume."
And the pumpkins were just as exciting as the costumes. Case explained, "Anytime that we can offer a fun activity, it just lightens the spirit, and also being a children's facility we want to make sure we have fun while still taking care of our patients.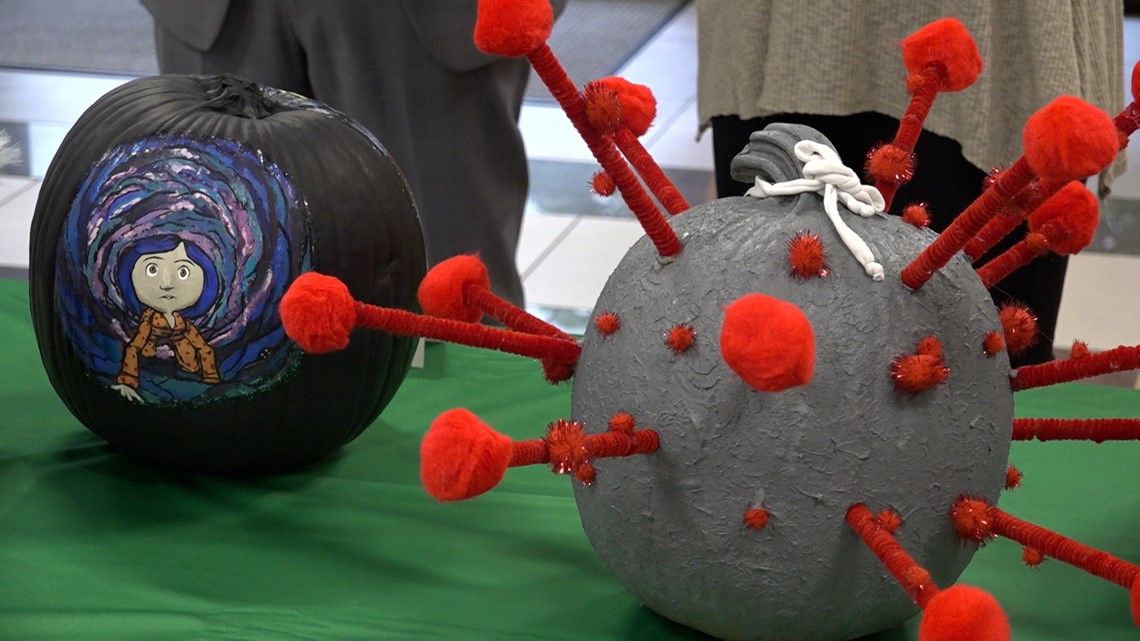 And of course the staff wanted to amuse their patients with their pumpkin decorating skills...but this was also a competition. Visitors and staff could vote whichever pumpkin design they thought was best. Cheryl Case says, "You can tell by all of the pumpkins, our staff are very creative. They make them really focused around their department and specific to their areas. So, we're very fortunate. Not only are they great health care providers, they're very creative."