MADISON COUNTY, ALABAMA, Ala. — They serve thousands of meals to students across Madison County. Now, Madison County Schools honors its nutrition workers.
Friday was School Lunch Hero Day. Several Madison County schools made posters, decorations, and costumes to say "thank you" to these special staffers..
Madison County spokesperson Tim Hall said, "These workers spend all year making the kids feel special. Meeting needs and providing the best food possible. Today it was time for all of us to say thank you!"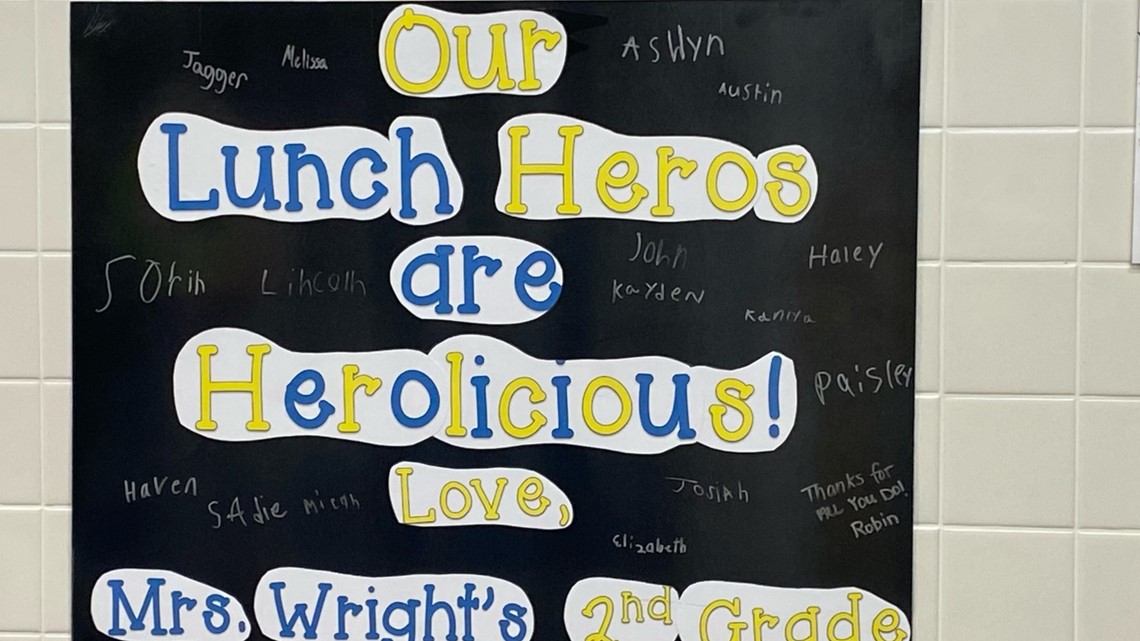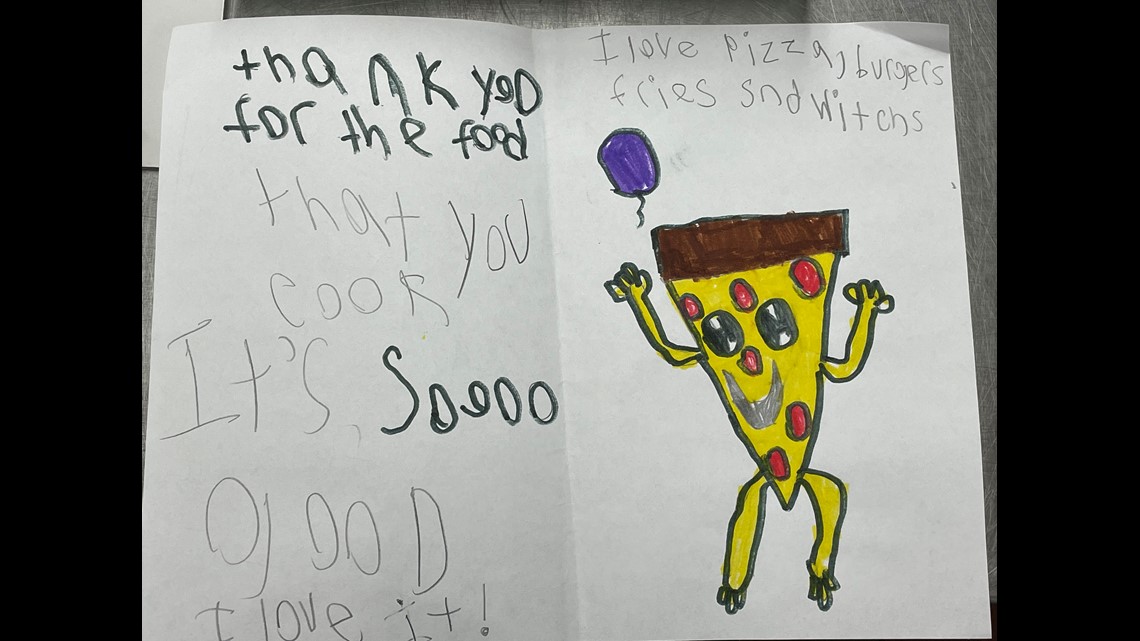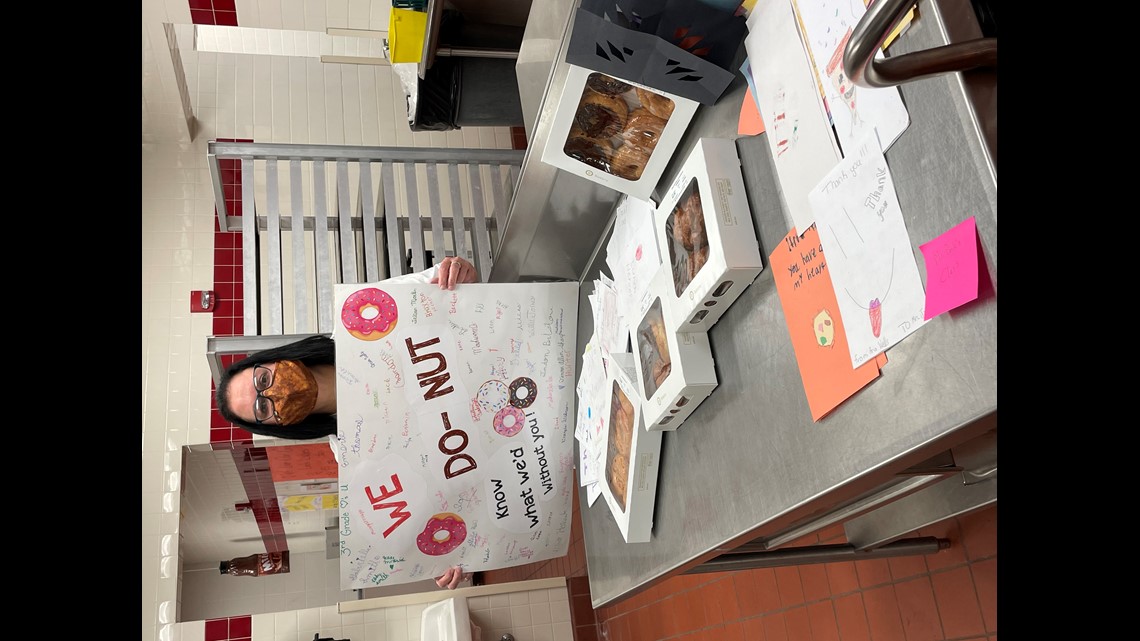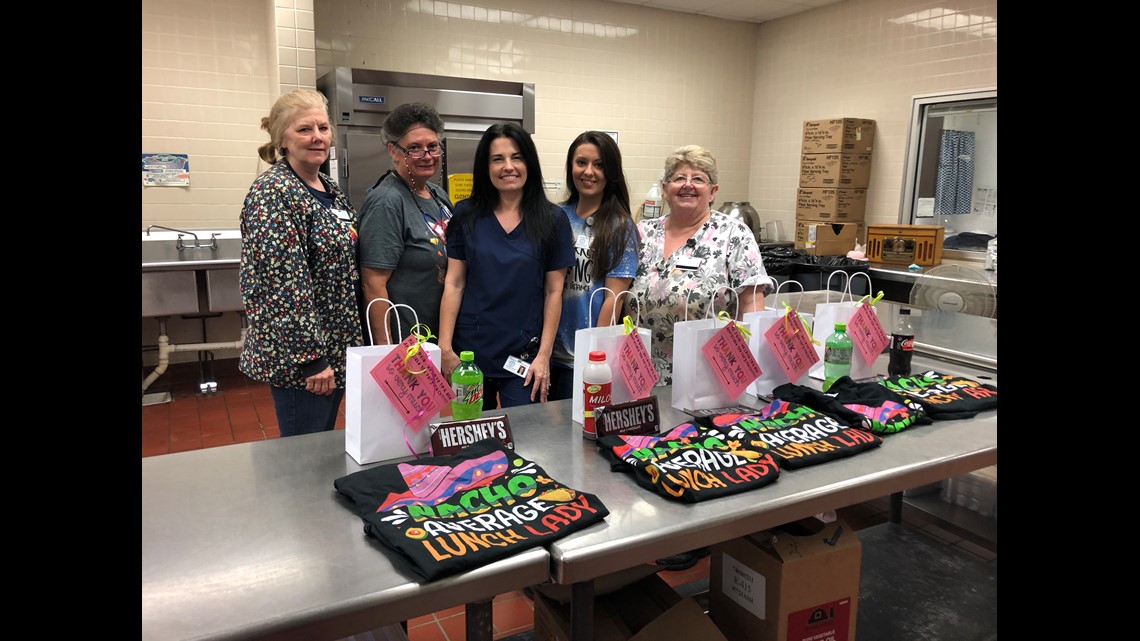 Another special honor went to Madison County Schools SRO Eddie Bomagat.
Madison County Schools honored Riverton Intermediate School's school resource officer for his service to the school.
SRO Eddie Bomagat was honored by his principal, students and the local optimist club.
Having served in the military and active duty in the Middle East, officer "Boomer" offers up his shared life experiences with his students.
He spends every day impacting the lives of Madison County's youngest students.
"Have a positive impact on everybody that you encounter," said Bomagat. "They may not have a good day like you do, but you can always spread the wealth, is what I always say."
Also, Madison County Schools Board of Education Chief Financial Officer Karen O'Bannon has been named the recipient of the 2021 Robert L. Morton Award by the Alabama Association of School Business Officials.
"Ms. O'Bannon is an exceptional individual with equally exceptional skills. She continues to lead our Finance Department in the highest professional manner. I am not surprised she is being recognized by her peers as Alabama's top Schools Finance Officer," said Madison County Schools Superintendent Allen Perkins.
The prestigious award is designed to recognize outstanding chief school financial officers in the state of Alabama.
O'Bannon has worked with the Madison County Board of Education as the chief school finance officer since 2004. Previously, O'Bannon worked with the State of Alabama Department of Examiners of Public Accounts as an auditor of governmental entities for 19 years. She is a certified public accountant and graduated with honors from Jackson State University with a B.S. in accounting.
The district said O'Bannon is responsible for overseeing all financial operations of its $220 million budget in addition to supervising all functions of the districts business office, including purchasing and procurement, payroll and insurance, capital projects and the Child Nutrition Program.
O'Bannon also serves as an instructor for the Alabama Associate of School Business Officials certification program. She currently serves on the Alabama Association of School Business Officials Board of Directors for District 9.