VESTAVIA HILLS, Ala. — Three people were shot inside a St. Stephen's Episcopal Church in Vestavia Hills, AL on Thursday evening and a shooting suspect has been taken into custody, police said. All three victims have died. The victims have been identified as:
The suspect, 70-year-old Robert Findlay Smith, was an occasional attendee of St. Stephen's. He allegedly went to the Thursday night Boomer's Potluck event, pulled out a handgun, and opened fire. Another attendee at the event subdued Smith until law enforcement arrived.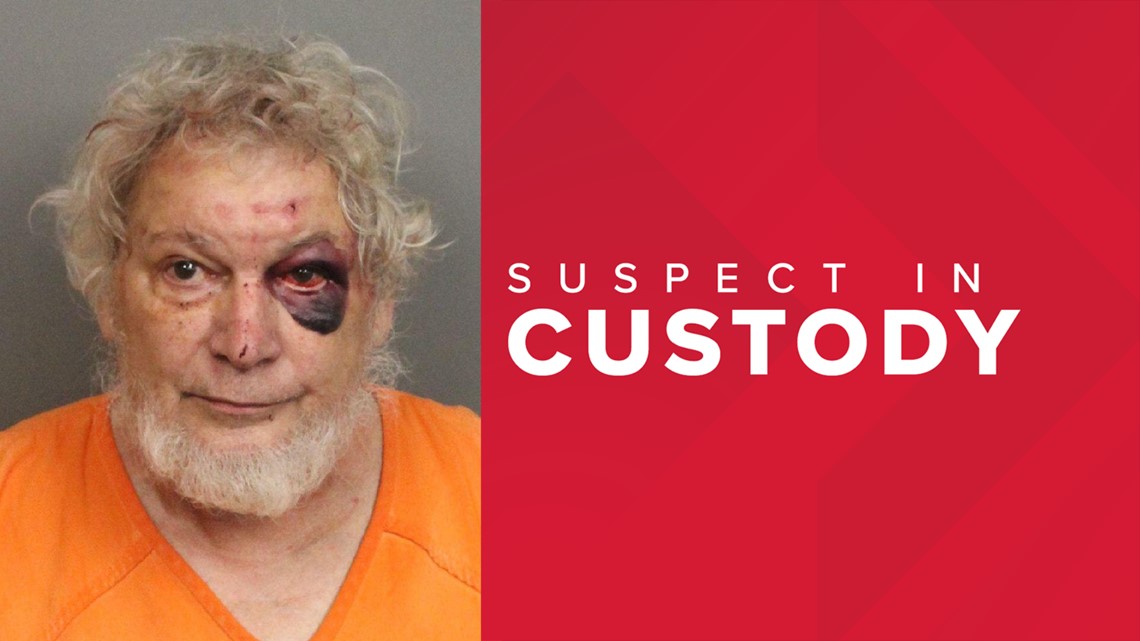 UPDATE ON THE SHOOTING VICTIMS
From the Vestavia Hills Police Dept. Facebook page:
It is with great sadness that the Vestavia Hills Police Department reports the passing of the third shooting victim from Saint Stephen's Episcopal Church. An 84-year-old white female was transported, from the scene, to UAB hospital for treatment on the evening of June 16, 2022. The family of the victim askes that we do not release her name for reasons of privacy. Our thoughts and prayers continuously go out to the victims, their families and all who are affected by this tragic event.
EARLIER:
I am Captain Shane Ware with the Vestavia Hills Police Department. With me is Chief of Police, Danny Rary.
On Thursday, June 16, 2022 at approximately 6:22 PM the Vestavia Hills Police Department and The Vestavia Hills Fire Department were dispatched to the Saint Stephen's Episcopal Church located at 3775 Crosshaven Drive Vestavia Hills, AL in the Cahaba Heights Community on a call of an Active Shooter.
The church was hosting a small group meeting, referred to as a Boomers Pot Luck dinner.
Our investigation, while ongoing, has revealed that an occasional attendee of the church that I will only identify as a white male aged 71 was at the dinner. At some point he produced a concealed handgun and began shooting striking the three victims.
The victims are identified as:
1. Walter Rainey, white male age 84 from Irondale, AL. Deceased on scene
2. Sarah Yeager, white female age 75 from Pelham, AL. Died at UAB Hospital
3. A white female age 84 from Hoover, AL that is currently at a local hospital.
Another attendee at the event subdued the suspect and held him down until law enforcement arrived.
The suspect is currently in custody at the Vestavia Hills Police Department and will remain there while warrants for Capital Murder are issued by the Jefferson County District Attorney's Office later today.
The suspect acted alone, there is no threat to the community.
Detectives with the VHPD and other agencies are still actively investigating this case and remain on-scene at the Episcopal Church.
The VHPD would like to thank our local and federal partners that assisted in this investigation.
Mountain Brook Police and Fire Departments
Hoover Police and Fire Departments
Jefferson County Sheriff's Office
Shelby County Sheriff's Office
Jefferson County District Attorney's Office
Jefferson County Coroner's Office
Rocky Ridge Fire Department
A shooting at a church in a suburb of one of Alabama's major cities left one person dead and two others wounded Thursday evening, police said, adding a suspect was taken into custody.
The shooting occurred at Saint Stephen's Episcopal Church in the Birmingham suburb of Vestavia Hills, Police Capt. Shane Ware said at a briefing. He said officers rushed to the chuch after dispatchers received a call reporting an active shooter at 6:22 p.m.
He said one person was dead and two others were wounded in the shooting and had been quickly hospitalized. A suspect is in custody, Ware said, but he declined to identify the person or the victims and describe how events unfolded.
"We know of no additional threat to either the community of Vestavia Hills" or surrounding areas, Ware told reporters.
The FBI, U.S. Marshals Service and the Bureau of Alcohol, Firearms, Tobacco and Explosives and other local police and fire agencies sent officials to the scene. Investigators remained hours past nightfall, with yellow police tape cordoning off the church complex and emergency vehicles with flashing lights blocking the route to the church.
The Rev. Kelley Hudlow, an Episcopal priest in the Diocese of Alabama, told broadcast outlet WBRC that the church and the community were stunned by the shooting.
"It is shocking. Saint Stephen's is a communty built on love and prayers and grace and they are going to come together," she said in a live interview with the station. "People of all faiths are coming together to pray to hope for healing."
She added that the church was receiving supportive messages from people all over the United States and the world. "We need everybody out there. Pray, think, meditate and send love to this community because we are going to need all of it," she said.
The church's website had listed a "Boomers Potluck" for Thursday night. "There will be no program, simply eat and have time for fellowship," the flyer read.
News outlet al.com said the two wounded victims were being treated at UAB Hospital in Birmingham.
It was the latest in a string of deadly shootings that has rattled the nation. On Saturday thousands of people rallied in the U.S. and at the National Mall in Washington, D.C. to renew a push for gun control measures after recent deadly mass shootings from Buffalo, New York, to Uvalde, Texas. Survivors of mass shootings and other incidents of gun violence also have lobbied legislators and testified on Capitol Hill earlier this month.