HARVEST, Ala. — It was so successful the first time 'round, they had to do it again! So says Monrovia Volunteer Fire & Rescue, which will for the second year running hold a "Fireman's BBQ" fundraiser in cooperation with RD's Smokehouse of Harvest.
$50 will get you a five-pound pan of pulled pork or chicken; $40 gets a pan of potato salad or coleslaw for the all-important side dish.
In addition, the department is selling commemorative T-shirts for $30 apiece. Shirts are available in a variety of colors and feature a special design on the back.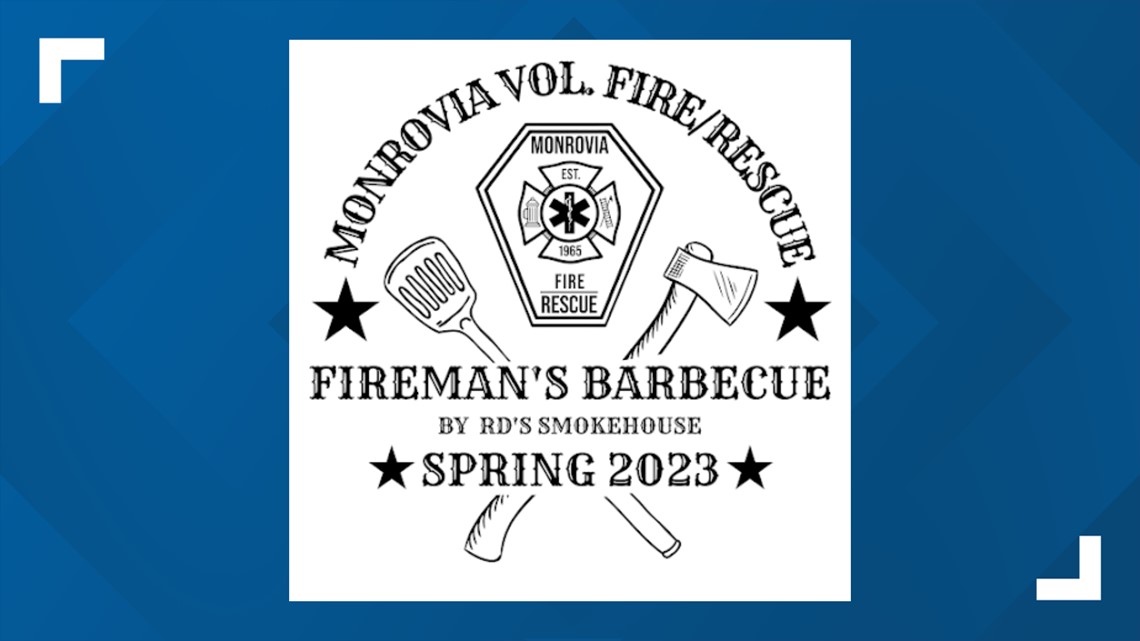 Monrovia Fire officials say last year's initial fundraiser was an "overwhelming success." They sold 150 pork butts over a three-day span.
"Our partner, Rodrick Donegan of RD's Smokehouse has been great to work with, very supportive and by far the main reason why this fundraiser is successful," the department said in a written statement.
Where will the money go? Fundraisers and donations make up a large portion of MVFR's operating budget each year. Officials say they are battling the rise in the cost of equipment and supplies. They said the cost of a fire engine has risen as much as 20% over the past two years.
Monrovia Fire says they hope this fundraising event continues far into the future, and that they may be able to partner with more businesses in similar ways as they continue to be "the lifesaving force Monrovia has come to count on."