HUNTSVILLE, Ala. — Mrs. Joan Trumpauer Mulholland is a lifelong activist, with a hand in some of the most influential moments of the 1960's Civil Rights Movement.
Born in Washington, D.C., and raised in Virginia, Mulholland grew up in a Christian family that was very active in church. Having a strong Christian background allowed Mulholland to understand that not all was right with the world, including the racial climate.
Mo Carter: Was there a specific moment that pushed you to get involved?
Joan Trumpauer Mullholland: The moment that I knew that I was going to take action came when I was about ten. I was visiting grandma in the old company logging town of Oconee, Georgia. My girlfriend and I went sneaking off into the colored part of town. That was the polite term. It was creepy the way folks just disappeared when they saw these two little white girls coming. We got to the school. It was a one-room shack with no paint on it. No glass or screens in the windows, just wooden shutters. No playground equipment. No running water. No electricity. It was not fair. On the other end of town was a brand new brick school for the white kids. It was the fanciest building for miles around. I knew then that this was not what we learned in Sunday school about treating people the way that we wanted to be treated. I would do something to make things better for everybody.
Seeking to do her part to further the integration process, she attended Tougaloo, an HBCU in Jackson Mississippi.
MC: Can you speak to us more on the movement to integrate and your experience at Tougaloo?
JTM: I knew that the integration effort was real to be a two-way street. Maybe I would go and apply at a colored college. I brought the idea over to my friends on the Student Leadership Non-Violent Coordinating Committee. They thought that it was good idea, 'but if you're going to do it, then you should go to Mississippi. Those students haven't done anything yet, like sit-ins'. I was accepted even though my high school back in Virginia refused to send my transcripts.
Prior to arriving at Tougaloo, Mulholland, along with activists like Stokley Carmichael, boarded buses and trains and traveled down south to challenge segregation on interstate travel despite it being ruled unconstitutional. These brave souls became known as the Freedom Riders. Mulholland and many others were arrested and put on Death Row in one of the south's most notorious prisons for "breaching the peace."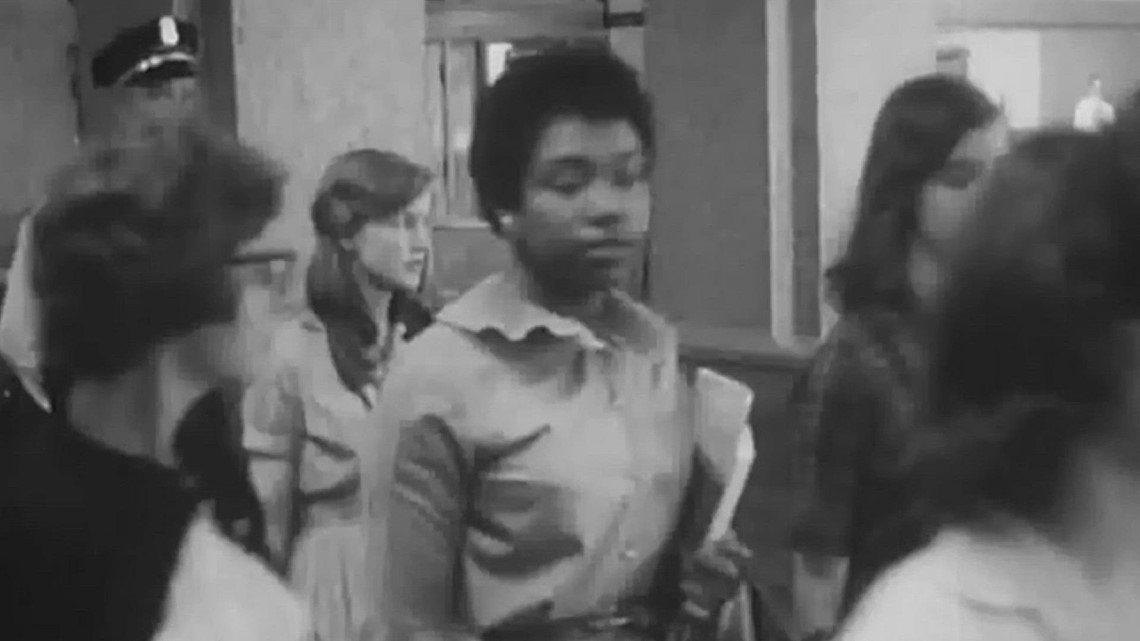 JTM: I went on the Freedom Ride to Mississippi and spent the summer in jail on death row and got out just in time to enroll in campus. I was the first white student. There was some feeling that maybe I didn't have to study as hard as the other students because I had gone to white schools and Duke University. Camille said, when I saw you studying just as hard as in the Library like the rest of us, I knew you were okay.
During her time at Tougaloo, Mulholland became the first white member of Delta Sigma Theta Sorority Incorporated.
MC: Mrs. Mulholland can you let us know what led you to join?
JTM: The sororities and Fraternities were a social basis on campus and most of my roommates by luck of the draw ended up being Deltas. There wasn't much difference between a Civil Rights meeting and sorority meeting.
In a now-notorious image, Mulholland sat beside John Salter and Anne Moody at the 'whites only' counter at Woolworth's Diner as violence began to break out. The trio is shown being ruthlessly harassed and assaulted by a swelling crowd of young white men, a moment that sparked Dr. King's 1963 march on Washington.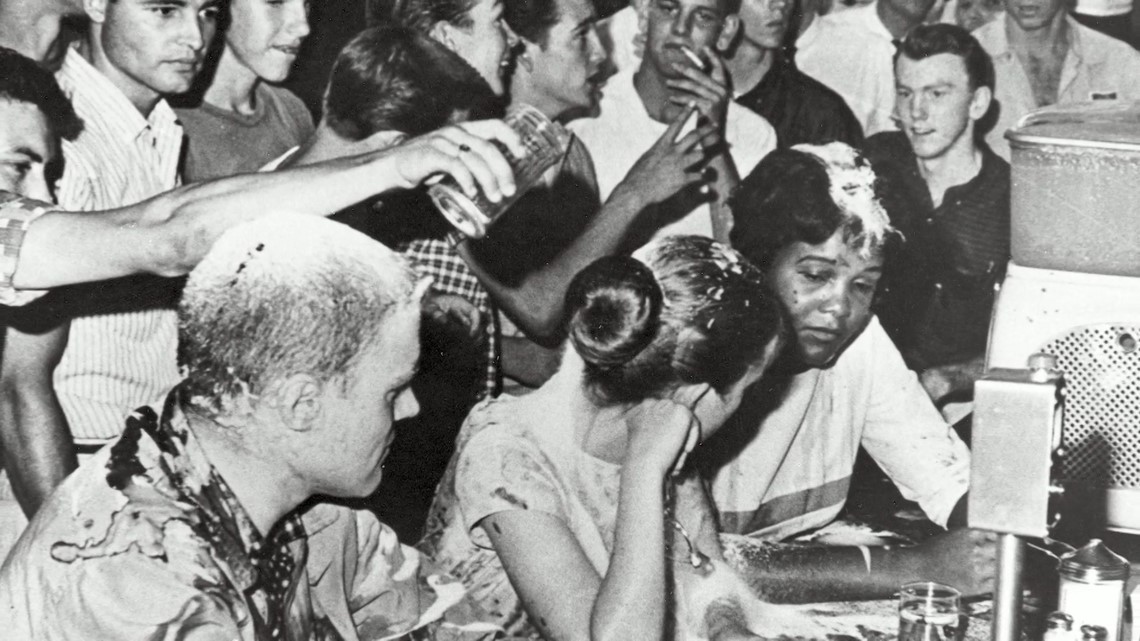 JTM: It was an awful lot of anti-black feeling across the board amongst whites. It was only an issue of black and whites. It wasn't Hispanics not speaking English or Muslims not being Christians. They strictly based it on skin color.
MC: When you look back, what are you most proud of as a result of your decision to make a difference?
JTM: That I went ahead and did what I thought was right. We did get segregation outlawed. I just wished that we could have taken care of the racism that was behind it.
Civil rights activist Joan Mullholland
Full interview with Joan Trumpauer Mullholland:
WATCH: 2022 MLK Unity Celebration